Jennifer Aniston channels Barbra Streisand in the September issue of Harper's Bazaar. More pics from the shoot here.
Inside Aniston talks about her love for Streisand and about the first time they met, at a New Year's Eve party several years ago.
"I've loved her since I was a kid, and all of a sudden there she is, and she's just like someone you've always known," Jennifer says. "You know when you meet people you idolize and then you walk away from the conversation thinking, 'Well, that was a disappointment; they were kinder and more fabulous in my mind'? Well, she was wonderful, and you could talk to her about anything." She starts to laugh. "So, I happened to be talking to her and Jim [Streisand's husband, James Brolin] when it struck midnight. They said, 'Excuse us,' kissed each other, and then, very politely, kissed me."

PHOTOS: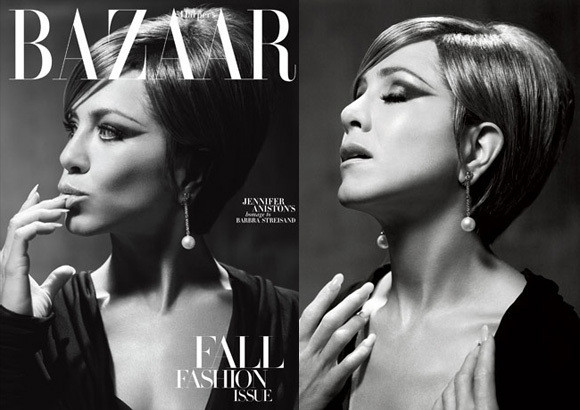 Popular in the Community