Jennifer Aniston covers the February issue of Allure, and inside she poses half-naked with a teddy bear and talks about her body and watching 'The Bachelor.'
Allure's press release follows; scroll down for photos and read more here.
On mixing the perfect drink:
"I can make two drinks really well: a dirty martini and a Bloody Mary. People are like, 'You make the best Bloody Marys,' and my secret ingredient is basically Mr and Mrs T Bloody Mary Mix. It's not some fancy mix that they do with the horseradish and Worcestershire sauce. It's the 7-Eleven of Bloody Marys. It's the trashiest."
On her body:
"My stomach is not my hardest [challenge]-my derriere is much more my challenge."
What she's watching on TV:
"You know what I find fascinating? The Bachelor. I was mesmerized by how these girls, they meet this guy, they have three dates together or something, and they're weeping as though they've just lost the love of their life. I don't understand that."
PHOTOS: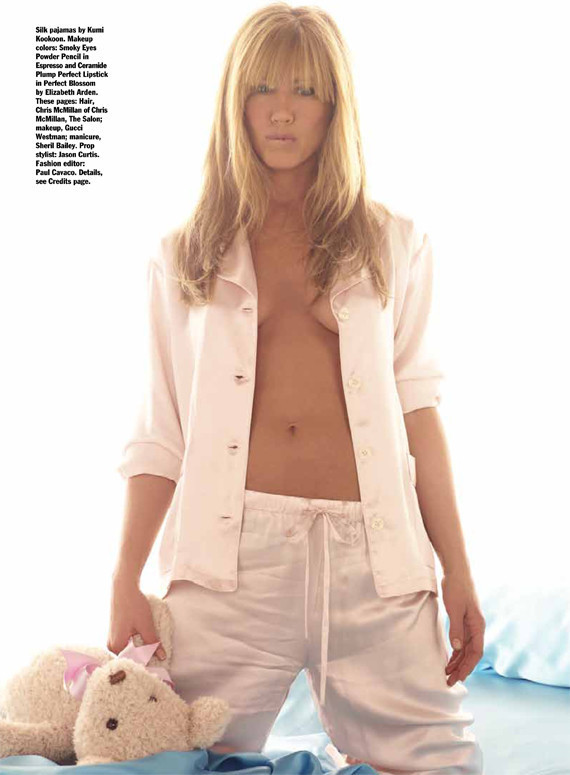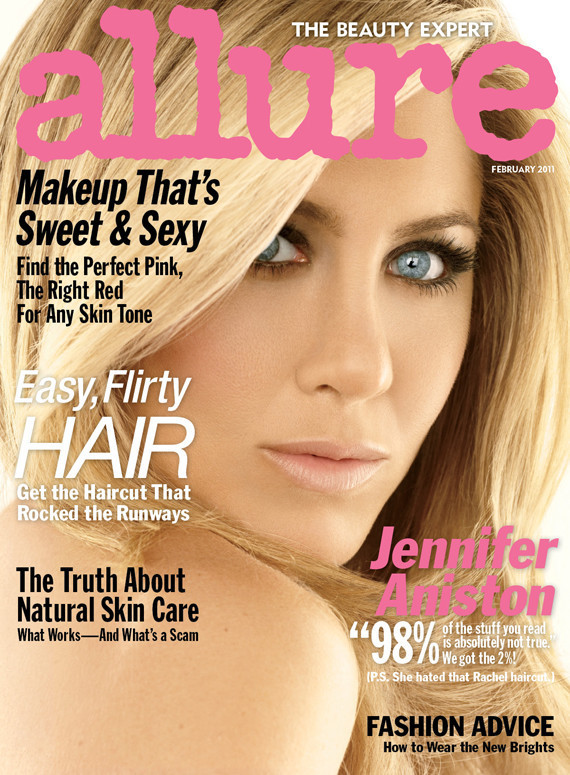 Popular in the Community