Awkward BBC Guy strikes again. Chris Stark first charmed the Internet with his humorous and impassioned Mila Kunis interview in March, during which the radio personality asked the actress to join him and his friends for some chicken and a soccer match. Now he's got Jennifer Aniston in the hot seat, and there's plenty of talk about stripping, tabloid stories and the actress's name being an anagram for "finer not in jeans."
Aniston joins the 26-year-old Radio 1 DJ to discuss her role in "We're the Millers" but is mostly asked questions like "What did you have for lunch today?" instead. The actress's comic timing is on full display as Stark discusses things like "a pig in a wig" and eating steak while watching strippers perform.
As of Friday morning, the video has already accrued nearly half a million hits on YouTube since first surfacing on Thursday, which had Stark beaming on Twitter:
Watch Aniston's interview above.
Before You Go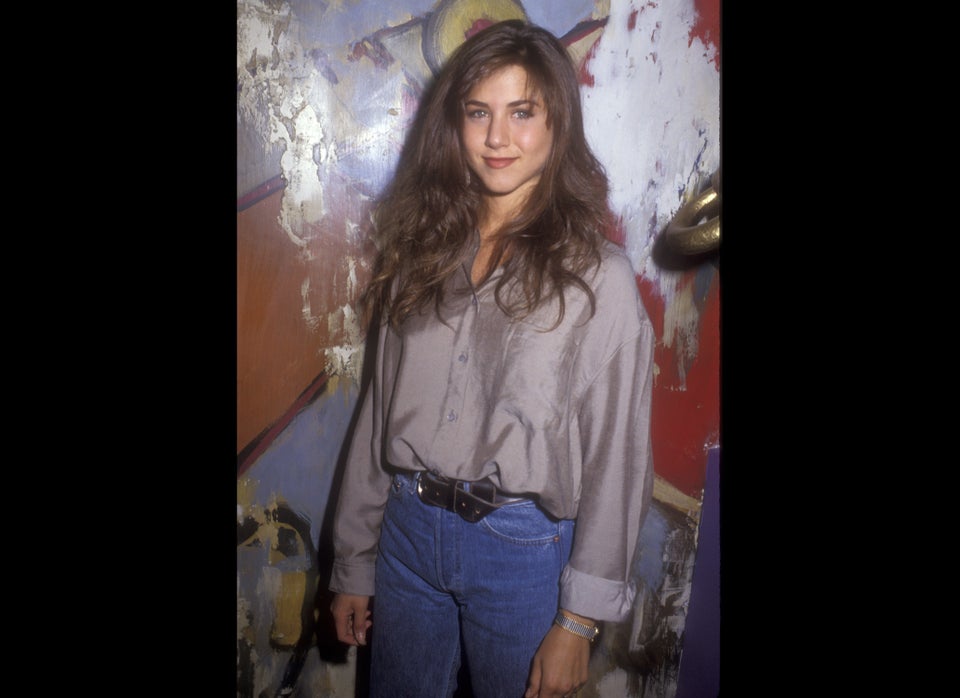 Jennifer Aniston's Style Evolution
Popular in the Community