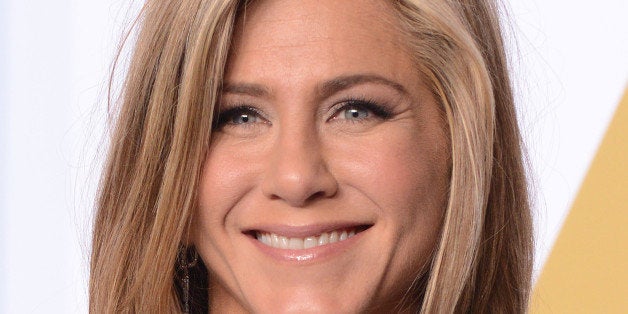 The award-winning actress got real about self-acceptance as she talked to The Huffington Post about her role in Aveeno's new campaign, Unscripted Beauty, a push that's all about authenticity. So naturally, we asked her about the no-makeup trend.
"I think it's fantastic! Makeup is a pain in the butt!" she said. "I think it's great that what we have is beautiful."
Aniston remembers the issues she had with her younger self. "When I was younger, I think I took a lot for granted and would beat myself up over things that were unnecessary," she explained.
"Now it's like, whatever state I'm in, whatever shape my body's in [works for me]. I think you just have to really appreciate that this is what's beautiful, this is you!"
While Aniston's beliefs on body positivity are great, we still needed to know the secret to her uber-glowing skin. Here's the lowdown on her everyday look:
"There's the Aveeno moisturizer that I use called Positively Radiant. And then I usually switch around with makeup. If I'm not working I usually just use a little concealer and I have this little palette from Chanel that's got eyeshadow, rouge and lipstick -- it just has all of it in one. I can just do a little bit of that and some mascara and go!"
Well, if that's good enough for Aniston, that's good enough for us!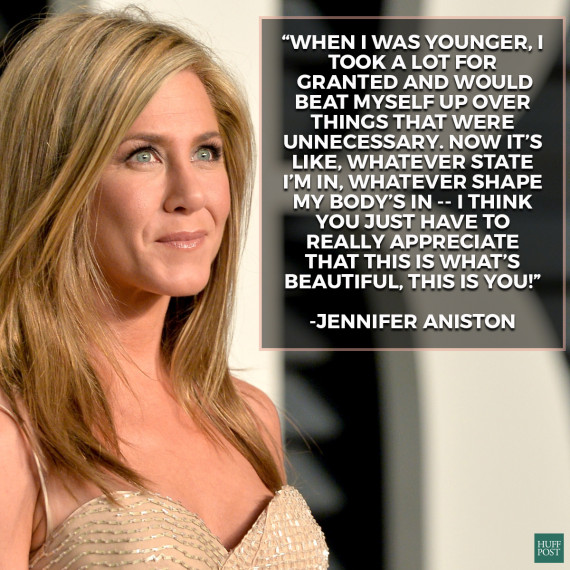 Photo courtesy: Alberto E. Rodriguez via Getty Images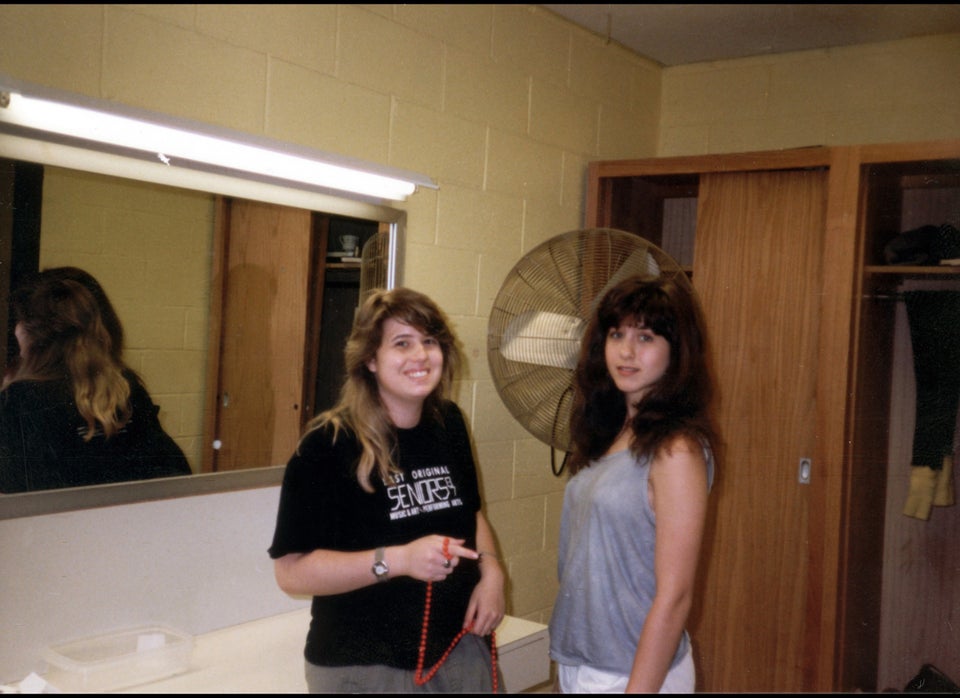 The Many Hairstyles Of Jen Aniston