 It's hard to believe, but it's already been eight years since Hollywood's one-time golden couple announced they were separating.

We would like to announce that after seven years together we have decided to formally separate. For those who follow these sorts of things, we would like to explain that our separation is not the result of any of the speculation reported by the tabloid media. This decision is the result of much thoughtful consideration. We happily remain committed and caring friends with great love and admiration for one another. We ask in advance for your kindness and sensitivity in the coming months.
Much has happened in the last eight years, as both parties have moved on and formed new lives with new loves.
After months of rumors that the split was caused by Pitt's romance with Angelina Jolie, the two finally went public with their relationship. In 2005, Pitt and Jolie traveled to Ethiopia, where they adopted their daughter Zahara, then 6 months old. In 2006, Jolie gave birth to another daughter, Shiloh, and in 2007, adopted 3-year-old Pax from Cambodia. In 2008, the couple welcomed twins Knox and Vivienne to their ever-growing family. In April 2012, the couple announced they were engaged and finally planned to marry.
Meanwhile, Aniston was in several high-profile relationships over the years, dating the likes of Vince Vaughn and John Mayer. In May 2011, she began dating actor Justin Theroux, and 15 months later, the two announced they were engaged.
Though both Pitt and Aniston seem very happy with their lives, let's take a look back at their relationship: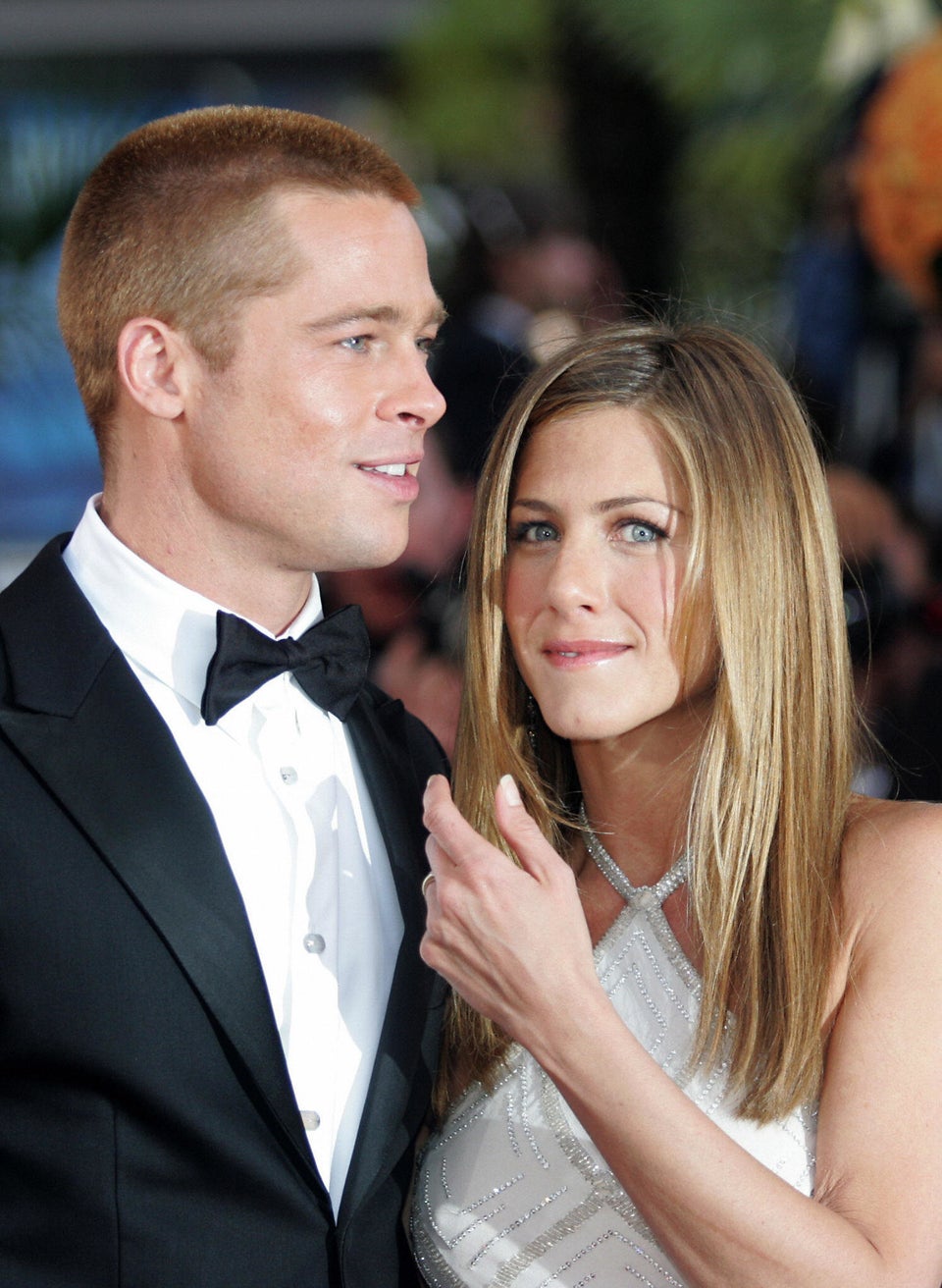 Jennifer Aniston & Brad Pitt
Popular in the Community