Jennifer Aniston showed up to support Courteney Cox at the premiere of her directorial debut, because that's what friends are for, right?
The "Friends" co-stars posed together at the premiere of Cox's new film "Just Before I Go" on Monday in Los Angeles, sharing some hugs, smiles and a thumbs up pose: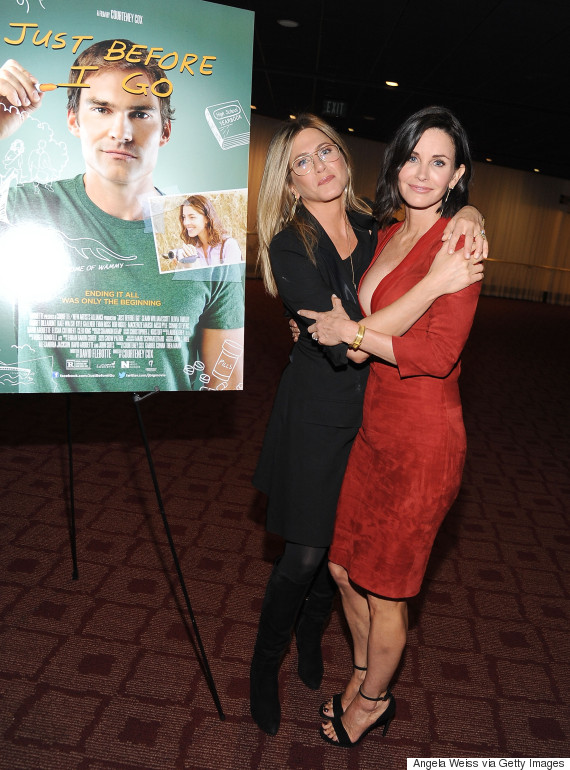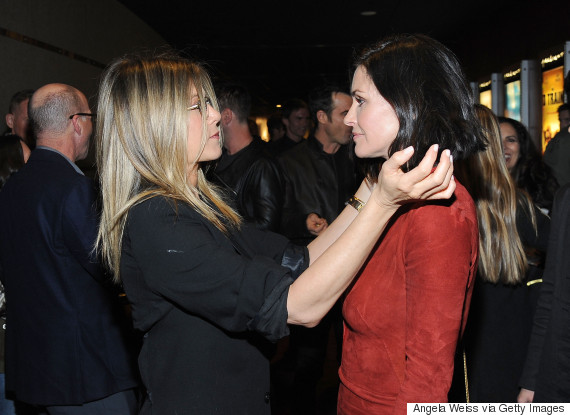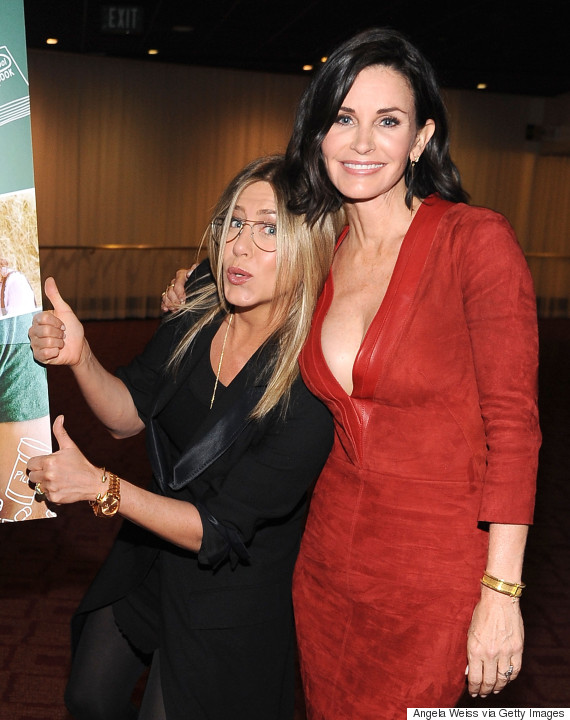 The "Cougar Town" actress was also joined on the red carpet by friend Laura Dern, fiance Johnny McDaid, ex-husband David Arquette and their daughter Coco, who is all grown up: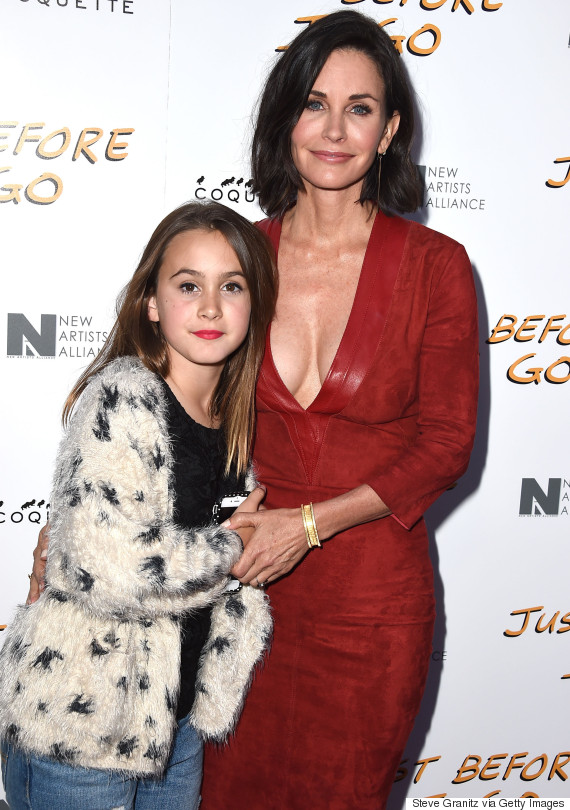 The 50-year-old told Entertainment Weekly that her acting experience and childhood helped inform her directorial choices with "Just Before I Go." She also said that David Fincher gave her advice about her movie. "I had about a four-hour dinner with him before filming, and we broke down the movie in every way possible," Cox said. "It allowed me to be really clear about my attentions and my style."
Popular in the Community