We know Jennifer Aniston loves her little black dresses the way Kardashians love media attention. So kudos to Jen for stepping slightly out of her comfort zone last night in little black... shorts.
The 44-year-old actress walked the red carpet on Tuesday night for "Call Me Crazy: A Five Film" wearing a Christian Dior tuxedo-style top paired with slim black shorts, creating the illusion of a romper. Styled with black pointy-toed pumps and a sleek ponytail, the streamlined look was classic Jen.
What wasn't classic Jen: a slight "malfunction" in the form of some noticeable, um, accessories. The eagle eyes over at the Daily Mail noticed that Aniston had several circular marks on her back, presumably the result of cupping therapy. The ancient therapy, a form of alternative medicine, involves suctioning glass cups to the skin to mobilize blood flow.
While medical experts have debated the actual value of cupping therapy, all we can say is this: If it makes us look anything like Jennifer Aniston, we're on board. Seriously, have you seen that glowing skin?
Check out the photos. Cupping marks aside, what do you think of her strapless tuxedo-meets-shorts ensemble?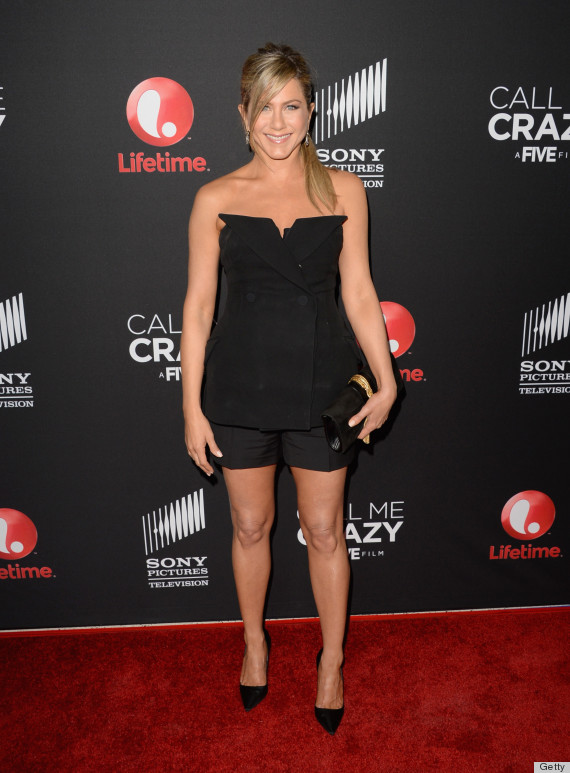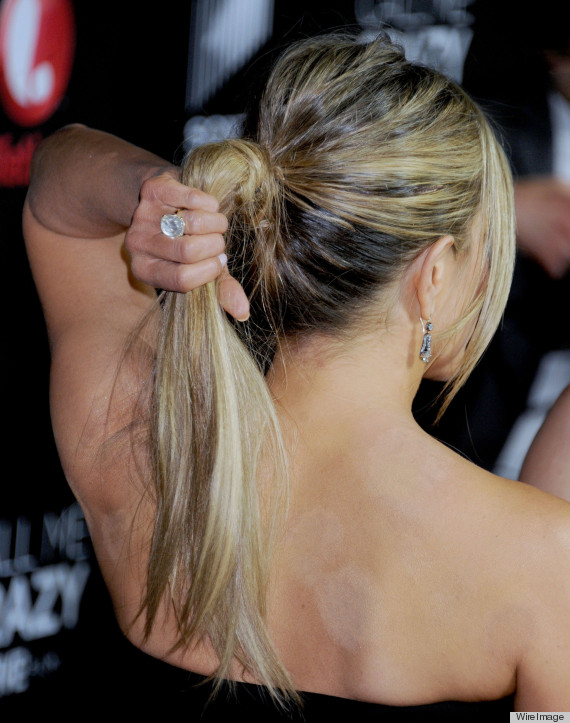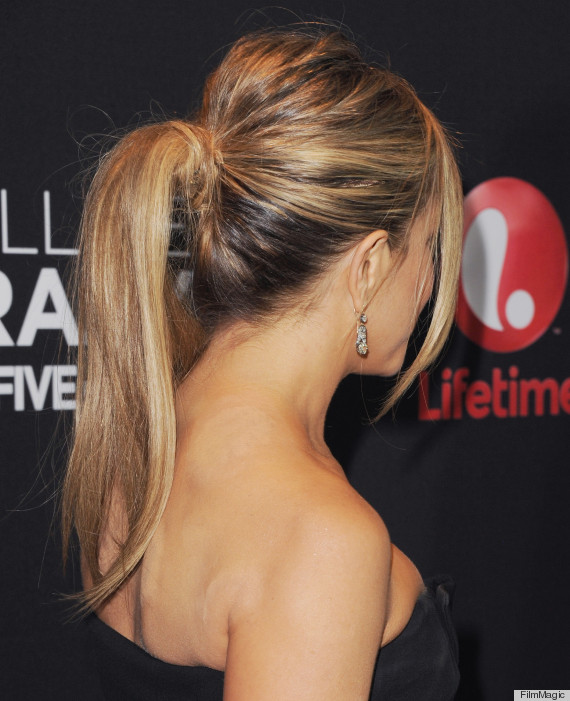 See a lifetime of fashion from America's sweetheart: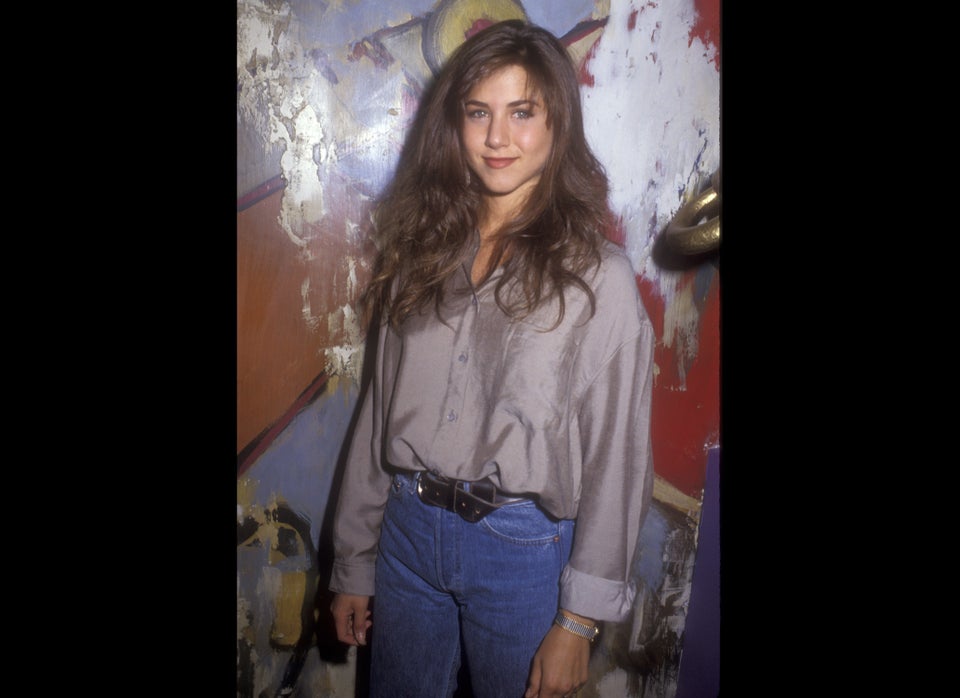 Jennifer Aniston's Style Evolution
Related