Next time we've got a fancy event to attend, we're so asking Ellen DeGeneres to get us ready.
But she's also thought up some ingenious ways to spruce up your look, including vacuuming your butt, swiffering your arms and applying a lintroller to... your hair.
As an (almost) deadpan Jennifer puts it, "Ellen takes care of you from the moment you get here." Takes care to make you look ridiculous, that is. Jennifer should've known: when Sofia Vergara appeared on "The Ellen DeGeneres Show" recently, the TV host smeared makeup all over her face.
See the promo clip, one of three filmed to celebrate the upcoming Season 10 premiere of "The Ellen DeGeneres Show," above. Also, just because, re-watch that time Jen and Ellen tried vibrating bras on TV. It's always a fun time when Ellen's providing the fashion and beauty tips.
How does Ellen's own style hold up? See her fashion evolution!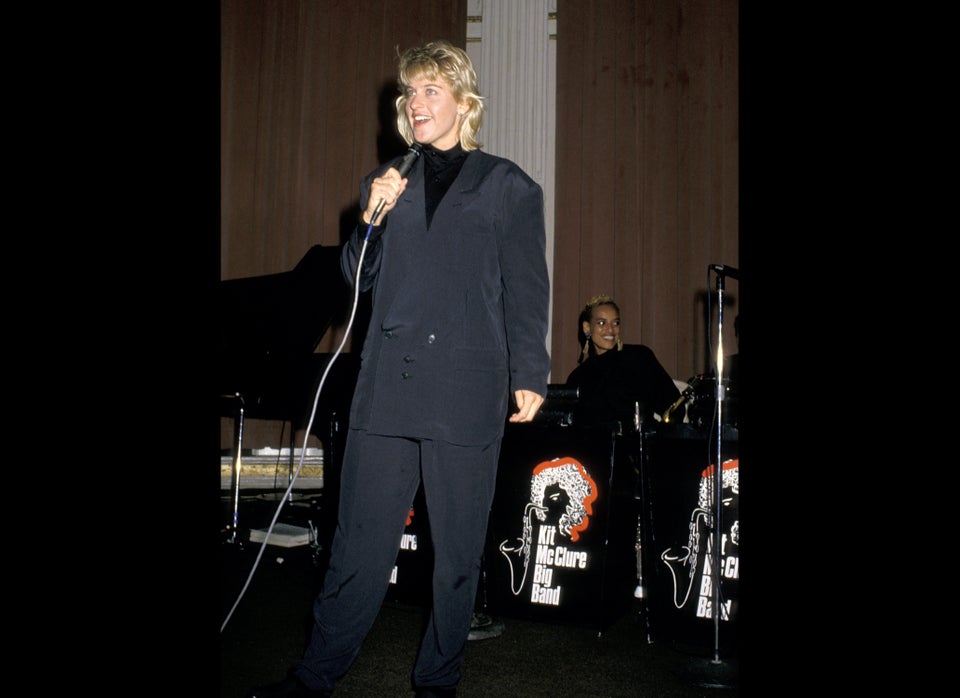 Ellen DeGeneres Style Evolution