Jennifer Aniston looks all sorts of gorgeous in the April issue of Harper's Bazaar, in which she talks about her relationship with Justin Theroux, political correctness and why she's excited for her 50s. Here's a preview:
Married life is easy. 
Married life is so normal and fun and not much different. We felt married for so long ... I'm so proud of him.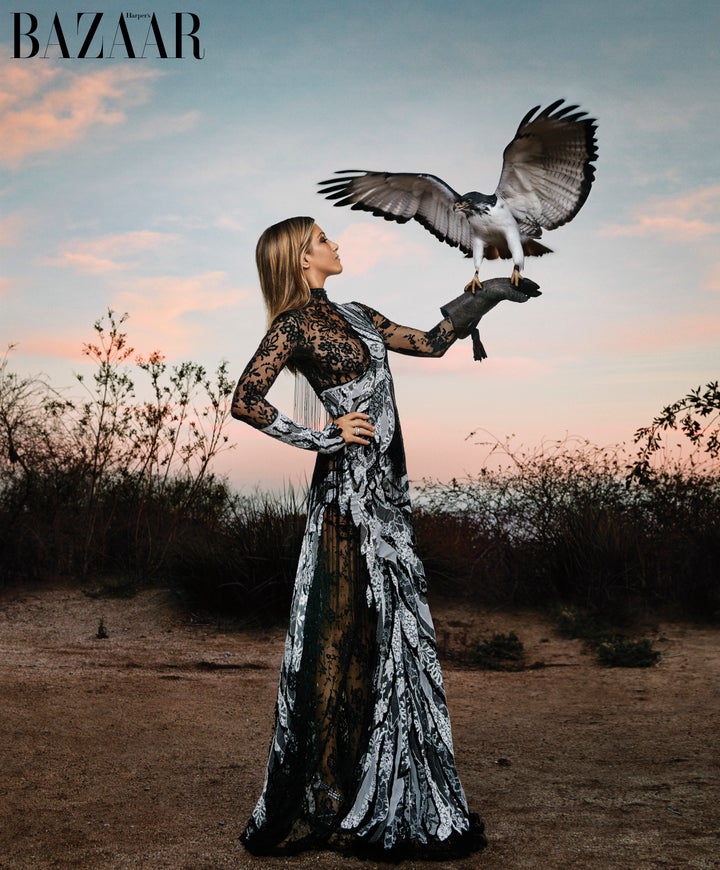 Her 40s are the best. 
I feel better in my 40s. Not only do you feel better in your body physically, but you're mentally better. Because, say, in your 20s, you didn't know shit. For me, in my 30s I was just trying to figure it all out. Then when you hit 40, you're like, 'Oh, okay. I got this.' There are women who've hit 50 who are stunners, like shocking. We just take better care of ourselves. I had somebody say to me, 'Women these days in their 40s look pretty good!'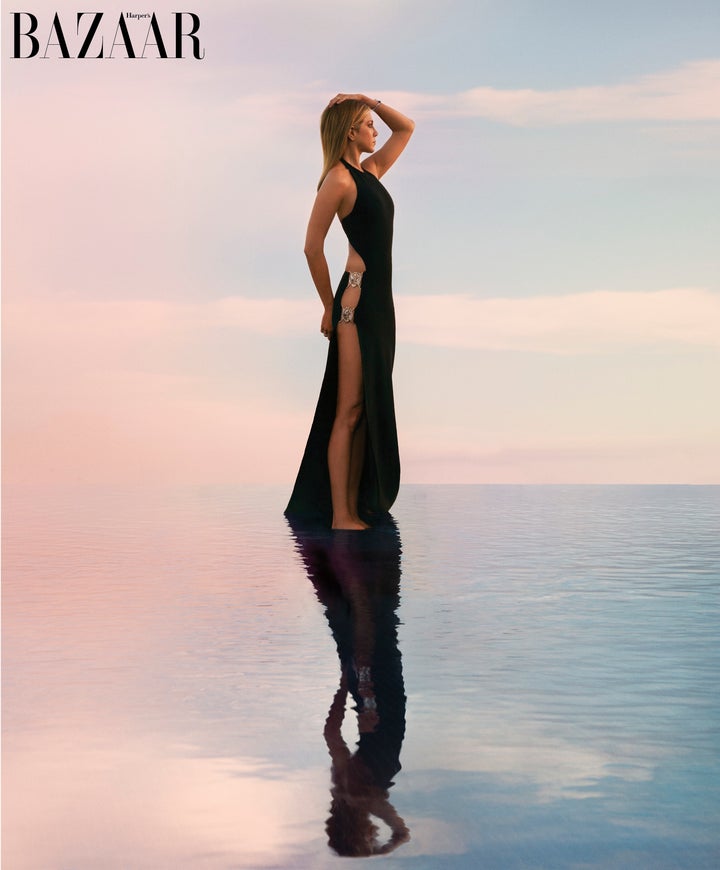 She is all for jokes, PC or not. 
Man, I think everyone's so freakin' politically correct lately. It's becoming a real drag. I like making jokes. I'm lucky because Justin is the funniest person I've met, and we make each other laugh. Laughter is one of the great keys to staying youthful.
For the full interview, head to Harper's Bazaar or pick up the issue on newsstands March 22.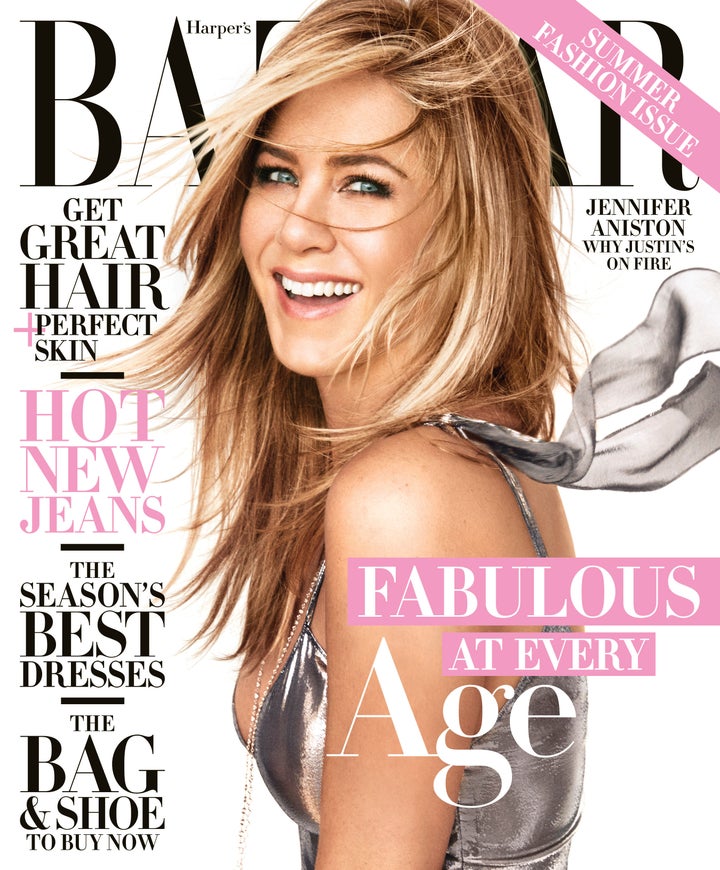 BEFORE YOU GO
PHOTO GALLERY
Jennifer Aniston's Style Evolution