 You're an attractive actor, whose olive complexion, jet black hair and hazel eyes have complemented the characters you played in "American Psycho," "Mulholland Dr." and "Six Feet Under." But as you prepare to take on possibly your greatest role ever (as Aniston's husband), I urge you to consider grooming your weirdly arched man brows. It's a must if you are aiming to compete with Angie and Brad for the title of Hollywood's sexiest couple.
Allow me to break down the two biggest problems I have with your eyebrows, starting with the color. During a recurring "Sex and the City" chat with the HuffPost Style girls, we discussed the two times you appeared on the HBO series as Carrie's love interest. Above your acting exploits, what we distinctly recalled is how much lighter your brows were, especially when they were in such close proximity to Carrie's blonde curls. So what's up, Justin? Have you been dying your brows? 'Fess up: Do you have a standing brow tinting appointment? Either way, the coloring is drastically different and needs to be taken down a few notches.
Now, let's move on to the shape. Let me commend you for putting the brakes on what could be a unibrow. However, I can't seem to figure out whether you were born this way, or you've convinced some barber or brow artist to go in with their tools and jack up that arch. You look constantly surprised or scared (like one of those YouTube babies!). I think you'd appear much more relaxed in photos if you embraced a natural eyebrow shape. Let Jen take the reigns on arching, okay?
Don't get me wrong. I understand it's tough maintaining your good looks in an industry that is all about appearances. But for the sake of your career (and pending nuptials), get a grip on your eyebrows.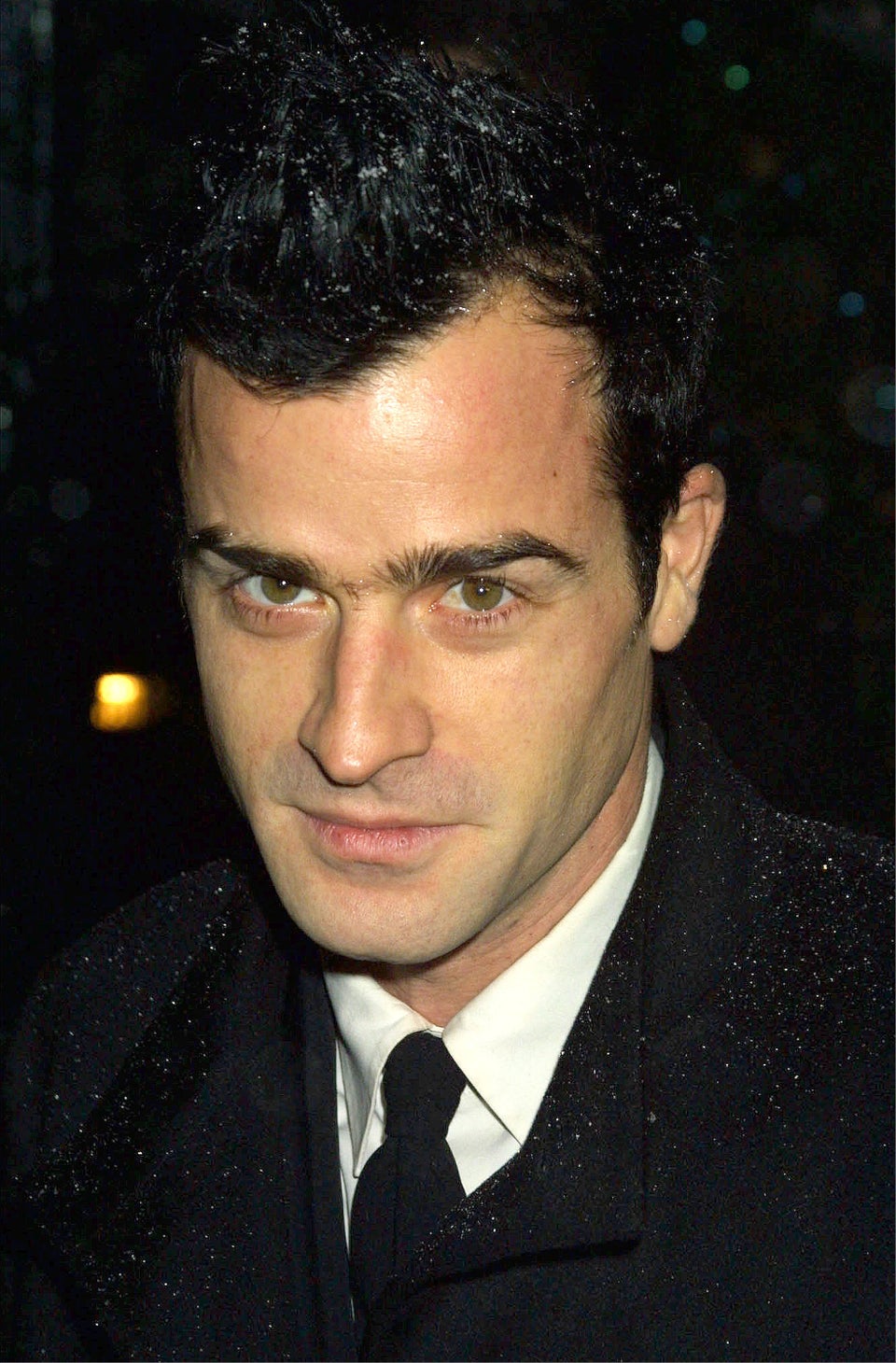 Justin Theroux's Eyebrows Over The Years