It's official: Jennifer Aniston and Justin Theroux are the matchiest (yes, it's a word) couple in Hollywood.
Currently on a closely chronicled European trip, the attractive pair showed up to the Eiffel Tower in matching black suits (although she chose a tight tank instead of a classic white button-down). Today, they jetted off to Rome in gray tees, Justin pairing his with jeans and Jen wearing a dress version.
Jeans and tees, of course, are a fairly common clothing choice for anyone, couples included. But you'd think Jen and Justin would check with each other before leaving the hotel room, no?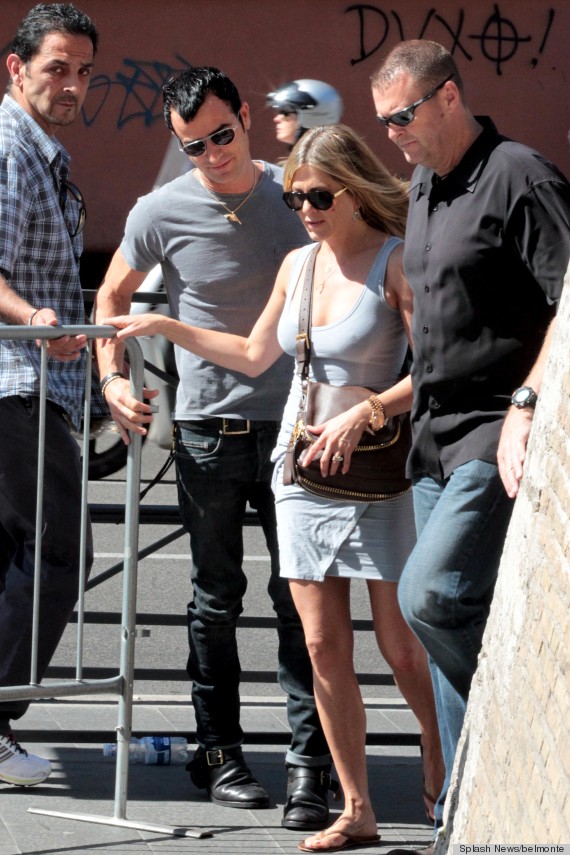 See more couples who coordinate...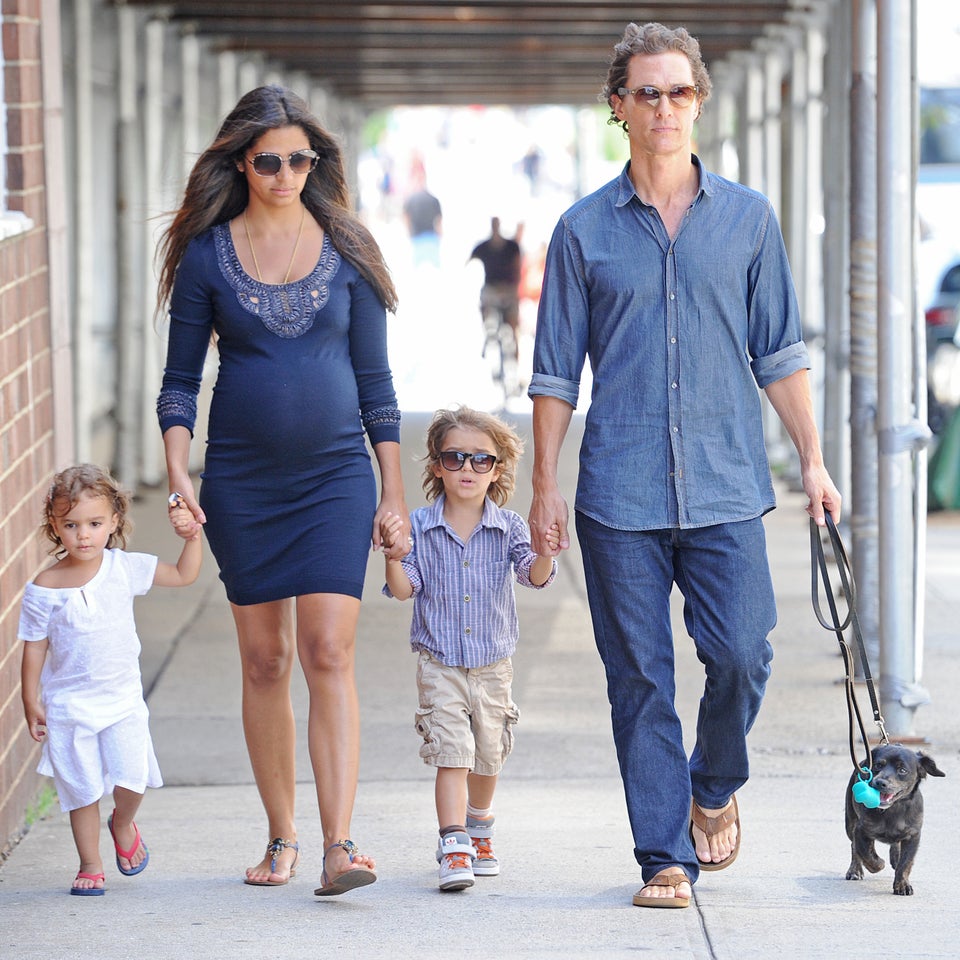 Stylish Celebrity Couples