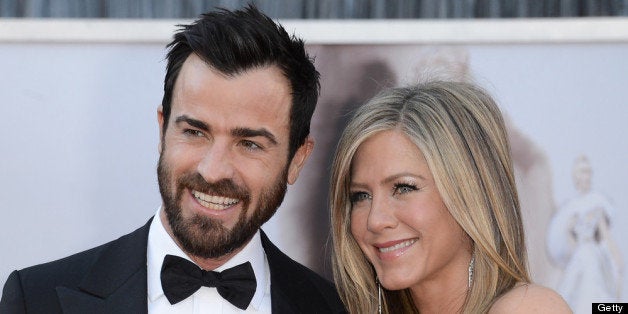 The media really wants Jennifer Aniston to get married and have a baby, and maybe it's because they just want her to be happy, but the thing is ... she's not doing those things just yet. Aniston recently dismissed rumors surrounding her marriage to Justin Theroux, telling the AP, "We already feel married," and it turns out there were never any wedding plans in the first place.
Aniston sat down with the ladies of "The Talk," to discuss all the rumors (or, as Sharon Osbourne might spell it "rumours"). When asked if the wedding was "off," Aniston simply shook her head: "There was no wedding planned."
The "We're The Millers" actress went on to debunk the tabloids, or "tab rags" as she called them on the show. "They're loaded with absolute false information ... They like to create the story, because it's not interesting that we're just really happy, and in love, and feel like we're married." Okay, but can you please just get actually married now, Jen?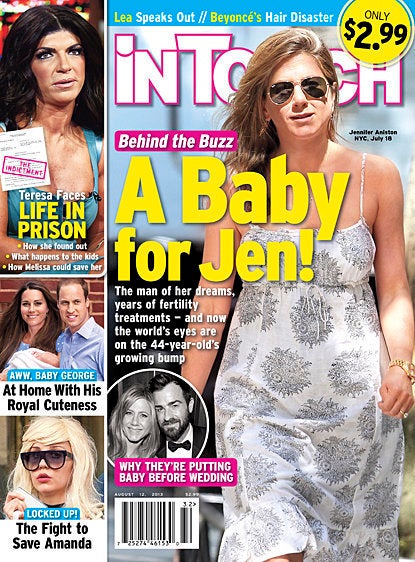 Jennifer Aniston "Pregnancy" Reports