Jennifer Aniston stopped by Chelsea Handler's show on Wednesday and was surprised to hear that Katie Couric was interested in knowing about her engagement to Justin Theroux.
Handler said that she appeared on Couric's daytime talk show and was peppered with questions about Aniston.
"What's Katie Couric -- is she a legitimate journalist? Is she getting tabloidy?" Aniston asked. "Wasn't she on the 'Today' show? It's Katie Couric!"
"She was on the 'Today' show but she got a demotion to her own show," Handler shot back.
Watch Aniston and Handler in the clip above, and Handler's interview on Couric's daytime talk show in the video below: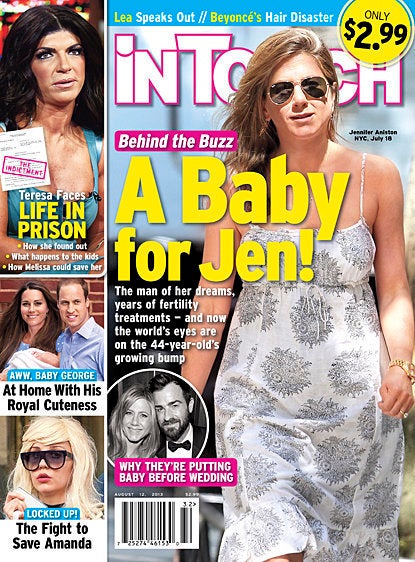 Jennifer Aniston "Pregnancy" Reports