Even celebs do Casual Fridays. This past Friday, Jennifer Aniston and Katie Holmes were spotted wearing what appears to be the same black plaid shirt, although each had it styled it her own way. Jen's fashion sense is more rough around the edges (perhaps inspired by her tough-guy fiance), and she paired her plaid with a fedora. Meanwhile, Katie tucked her shirt in with a brown belt and skinny jeans.
So is it a fashion faux pas to wear the same shirt on the same day as another star? Nah. In fact, we kind of love this shirt so much, next week Katie and Jen will be doing a three-way "who wore it better" with one of us.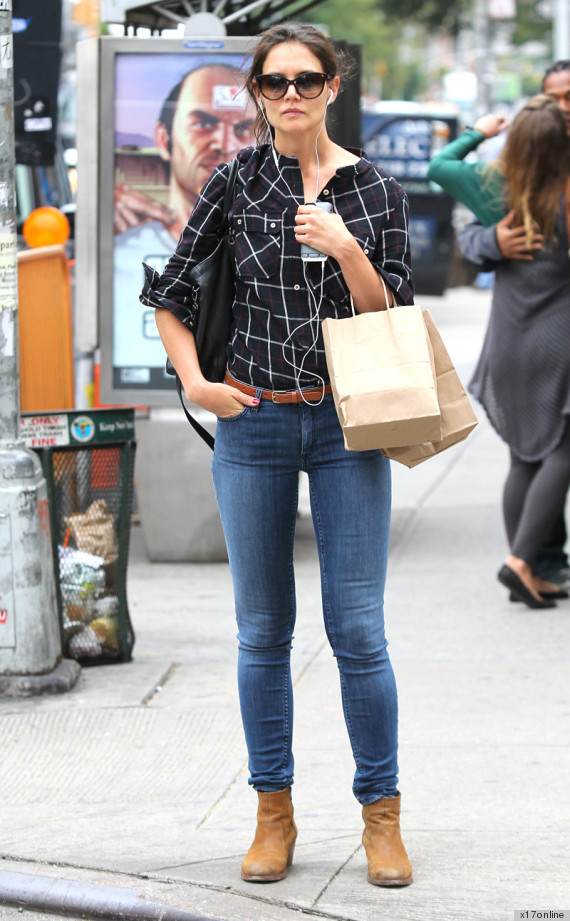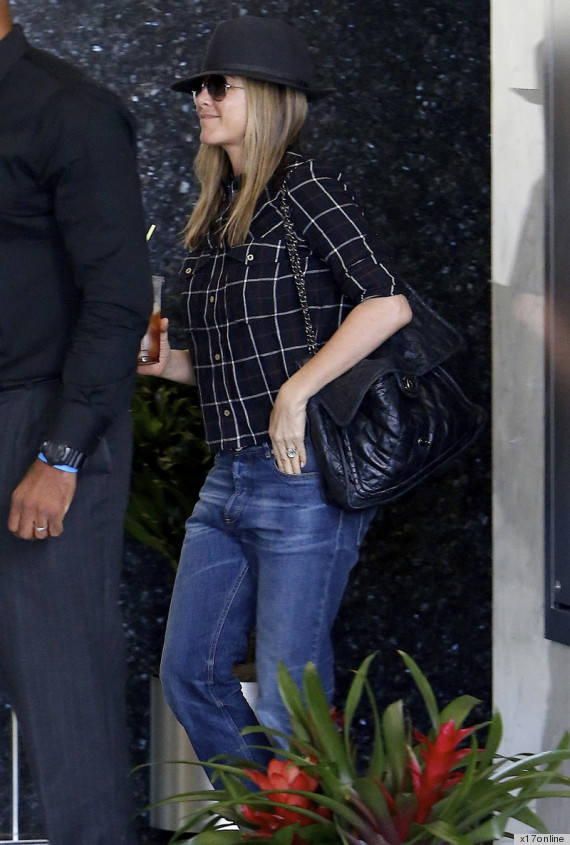 Don't you love a good fashion face-off?