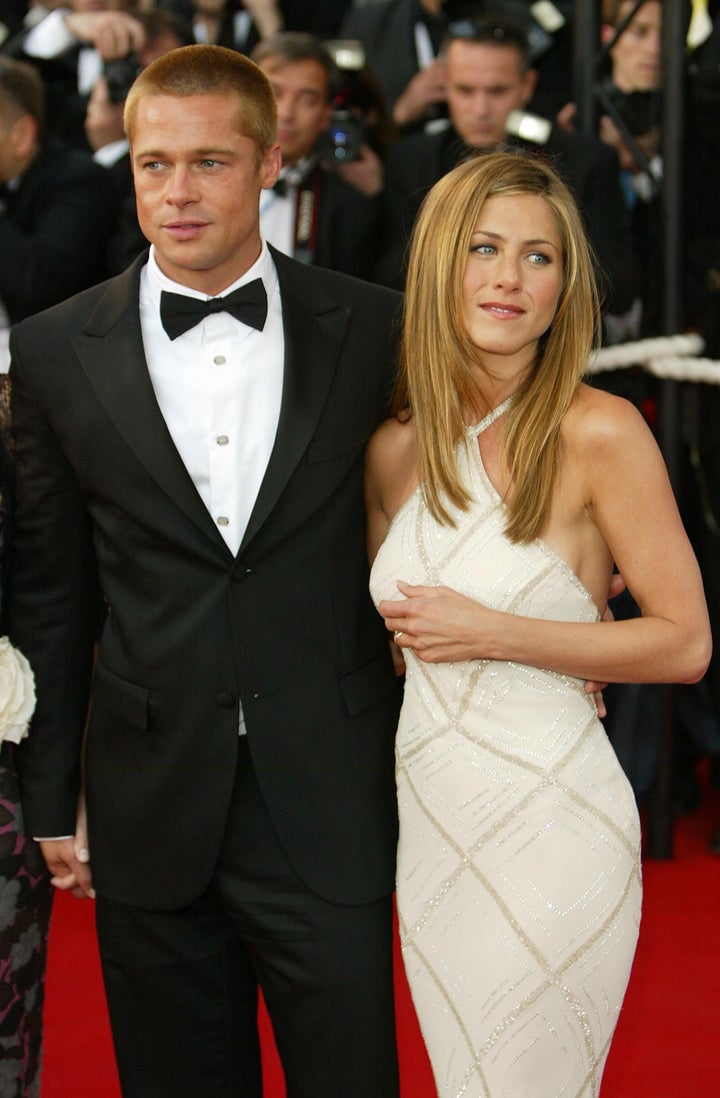 What happens when a Hollywood producer spills his secrets? More insight into your favorite celebrities, of course.
In the book "Confidential: The Life of Secret Agent Turned Hollywood Tycoon," Milchan told authors Meir Doran and Joseph Gelman, while Aniston didn't believe the rumors at first, she eventually confronted Pitt about Jolie and he denied anything was going on.
According to the book, Milchan claims that Pitt stayed with him for the duration of the filming, and took steps to ensure no one recognized him when he arrived on set via motorcycle.
Pitt and Aniston divorced in 2005, in what has become one of the most famous celebrity breakups of all time. In July, Aniston was a guest on "Inside The Actors' Studio" and told host James Lipton, that her 2006 movie "The Breakup" with Vince Vaughn helped her get over her divorce.
"It was just a beautiful story about a couple breaking up. And I was slightly familiar on the topic and the issue. And I sort of honestly felt like, what a great way to sort of exorcise some of that," she said.
In 2008, Aniston appeared on the cover of Vogue, alongside the quote, "What Angelina did was very uncool," speaking about Jolie's choice to discuss the timeline of how she fell in love with Pitt.
Aniston also told the magazine the couple had an amicable split and had since exchanged a "few very kind hellos ... and congratulations on your babies."
While Pitt and Jolie dominate the tabloid covers on a weekly basis with rumors of either their breakup or alleged wedding date, Aniston continues to make headlines with each of her romantic entanglements. She and her current beau Justin Theroux were recently spotted enjoying themselves in Hawaii.

REAL LIFE. REAL NEWS. REAL VOICES.
Help us tell more of the stories that matter from voices that too often remain unheard.