So it was on Thursday night, as Jen took the hot seat with Jay Leno on "The Tonight Show" to chat about pets, Chelsea Handler and drinking moonshine of the set of her latest movie -- with boyfriend Justin Theroux, of course.
Theroux, as we've noticed, has not only had an influence on Jen's happiness, emotional love, etc. Since hooking up with the tall, dark and handsome actor and moving to New York City last year, Jen's been rocking a slightly darker, edgier look. Case in point: her black leather leggings with zippers at the ankles, paired with a black top, layers of bracelets and necklaces and black leather boots.
Even though Jen has recently left NYC for a return to sunny LA, we're glad to see she's still keeping that tough new exterior.
Check out Jen's "Tonight Show" style. Do you like the leather leggings?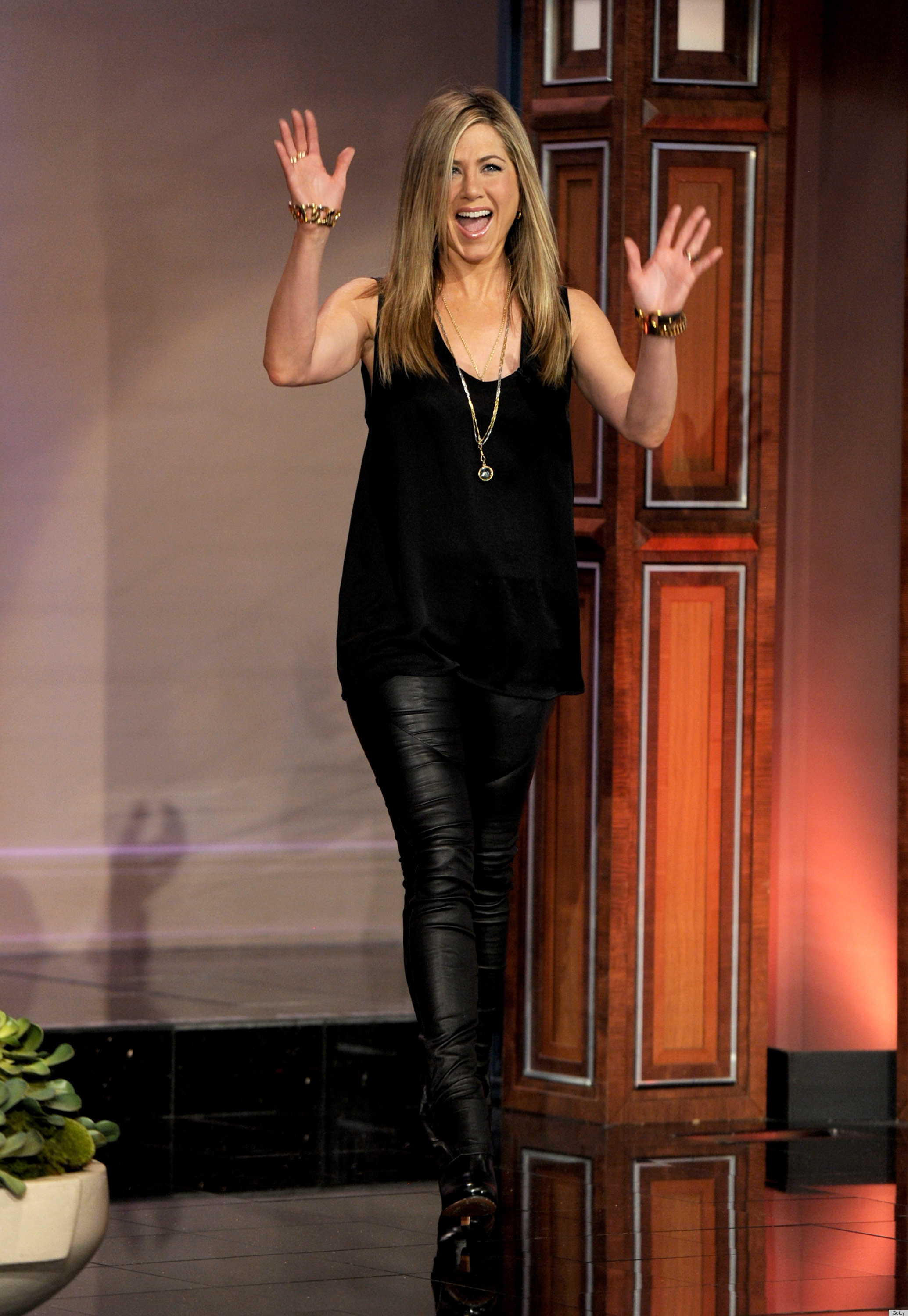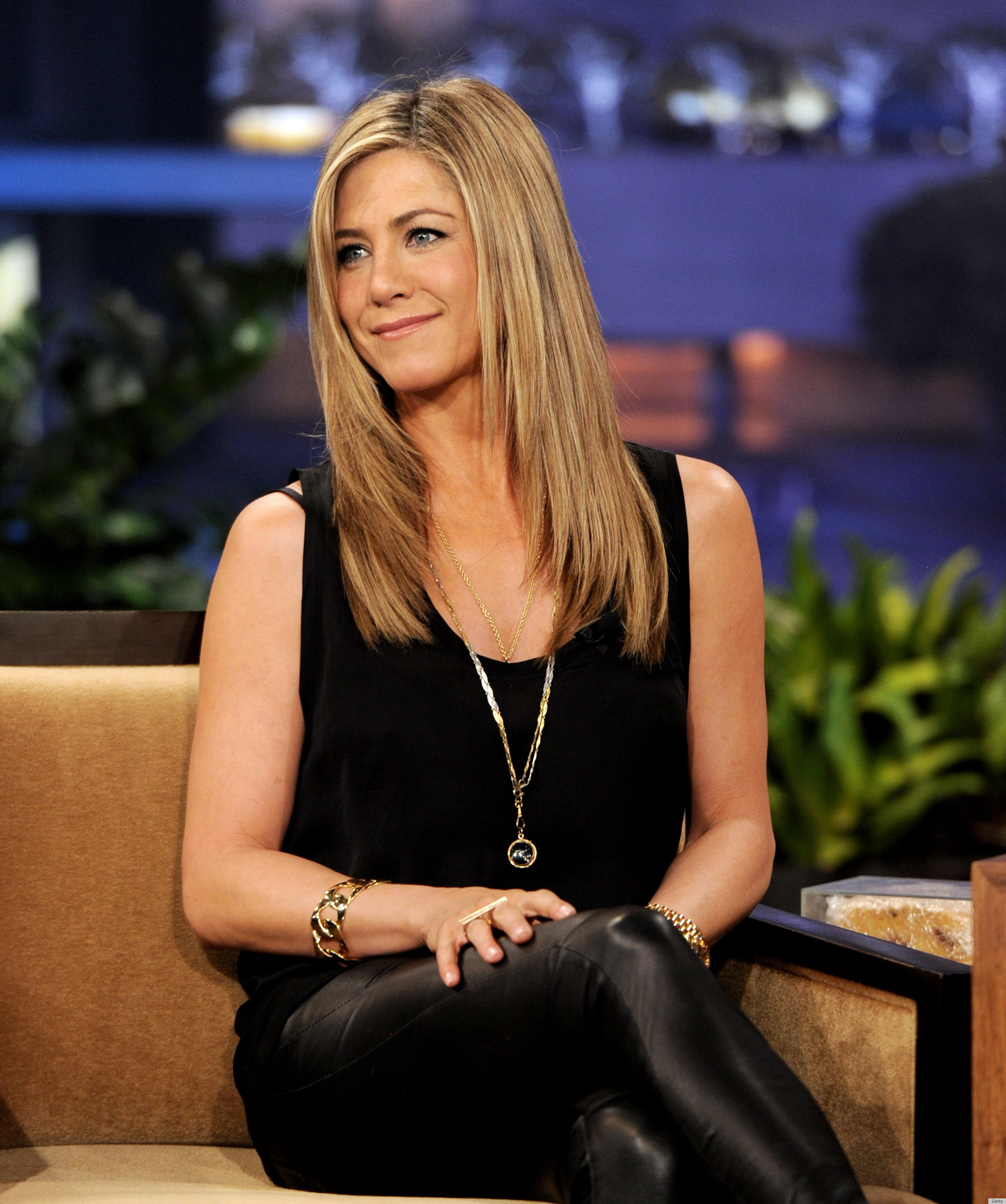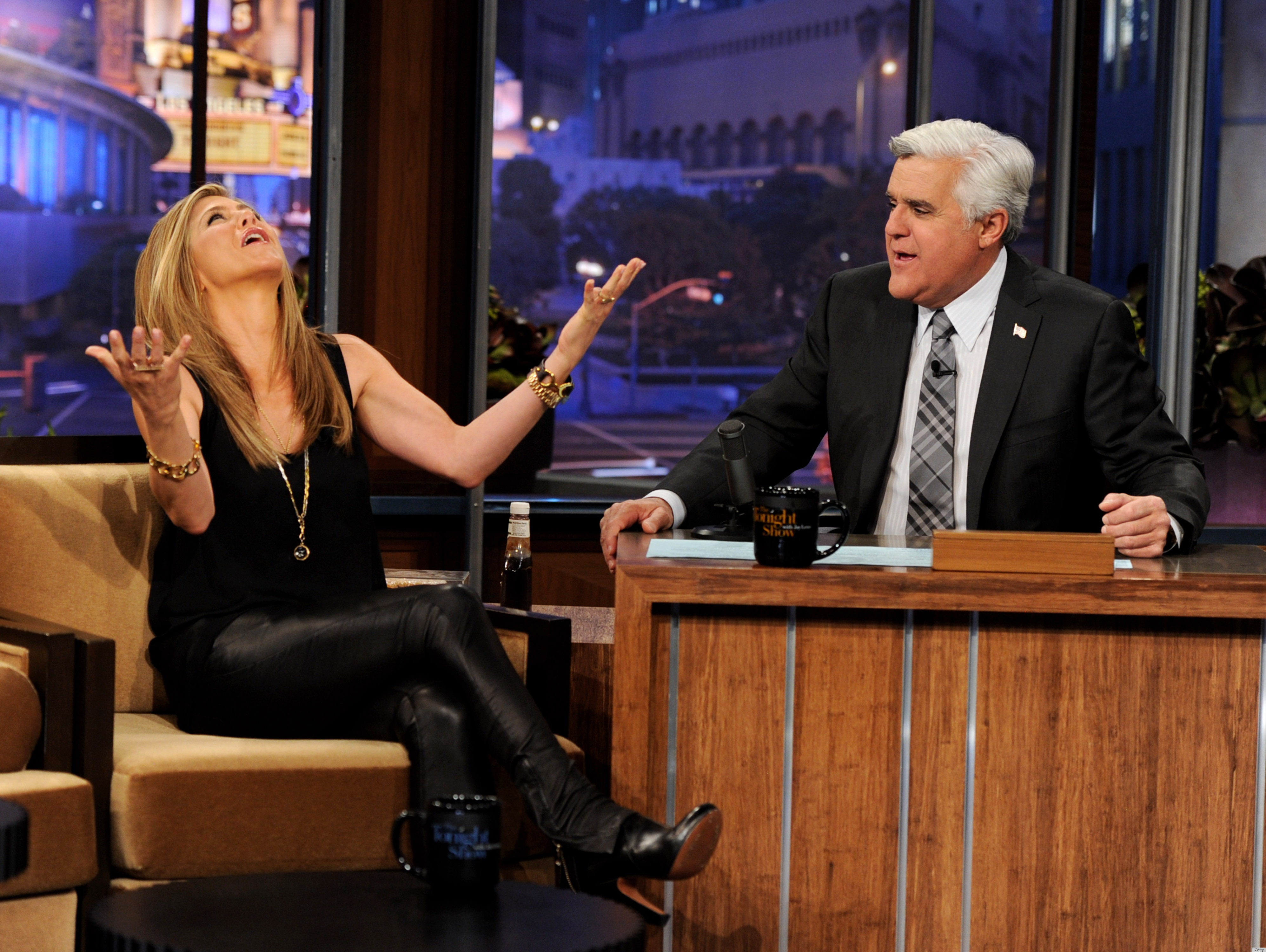 See Jennifer Aniston's style evolution: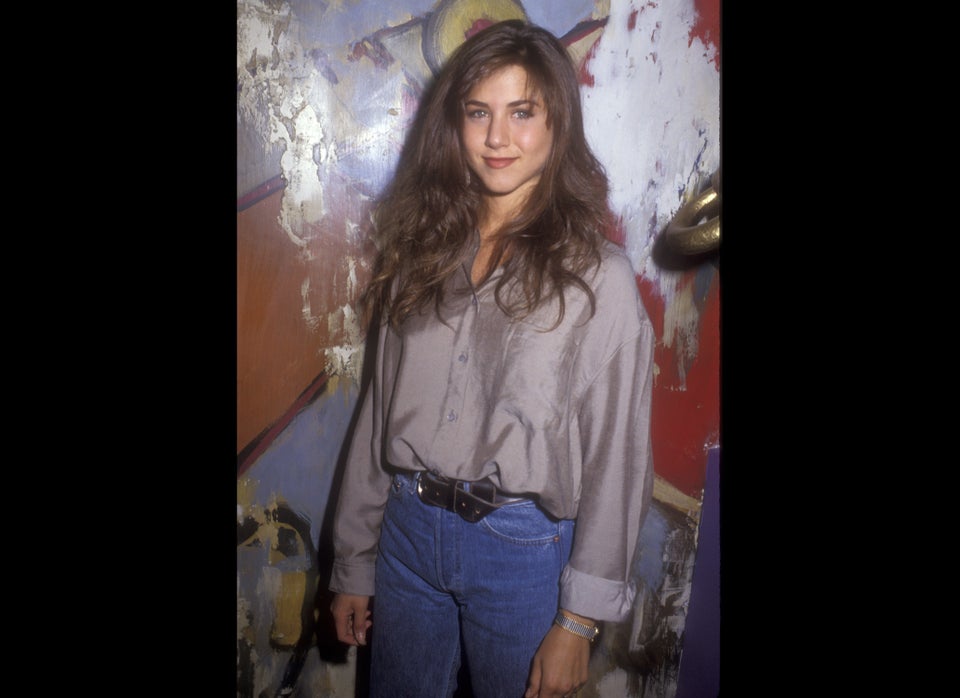 Jennifer Aniston's Style Evolution