At age 42, Jennifer Aniston still has a killer body. And she's going to make sure everybody knows it.
The star stepped out at Monday night's at Elle's 18th Annual Women in Hollywood Tribute at the Four Seasons in Beverly Hills. Joining her fellow November issue Elle girls Evan Rachel Wood, Freida Pinto and Barbra Steisand, Aniston walked the red carpet in all her tanned-gam glory.
And how glorious it was. Jen wowed in a teeny, silver Kaufman Franco dress, strappy Balenciaga heels, Fred Leighton jewels and a Ferragamo clutch. (Also, is that a ring we spy on her lefthand ring finger?)
We hope the fashion statement impressed the discerning eyes of Elle editor-in-chief Robbie Myers and creative director Joe Zee (although Zee himself was the nervous one, tweeting before the event, "Rushing now to get ready for our big @ELLEmagazine #WomenInHollywood event tonite. Downing protein shake - need all the energy I can muster").
He shouldn't have worried, as all eyes were on Jen last night. Check out her low-cut look in the slideshow below -- does the 42-year-old make it work?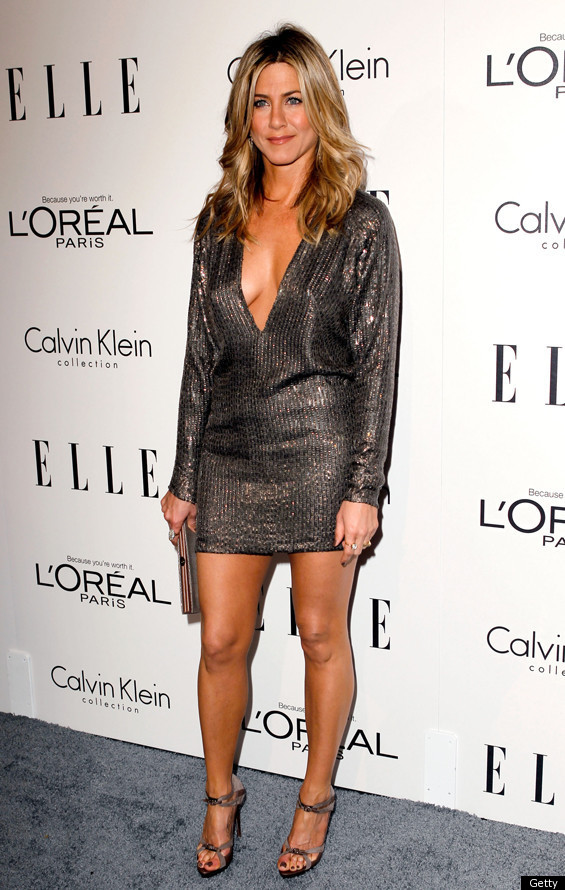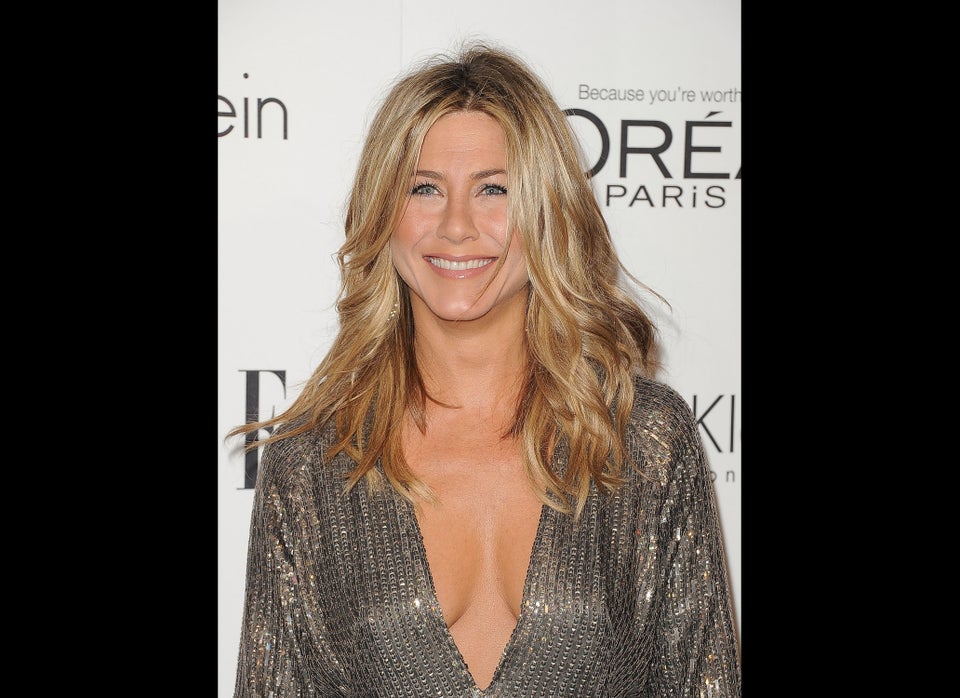 jen aniston at elle event