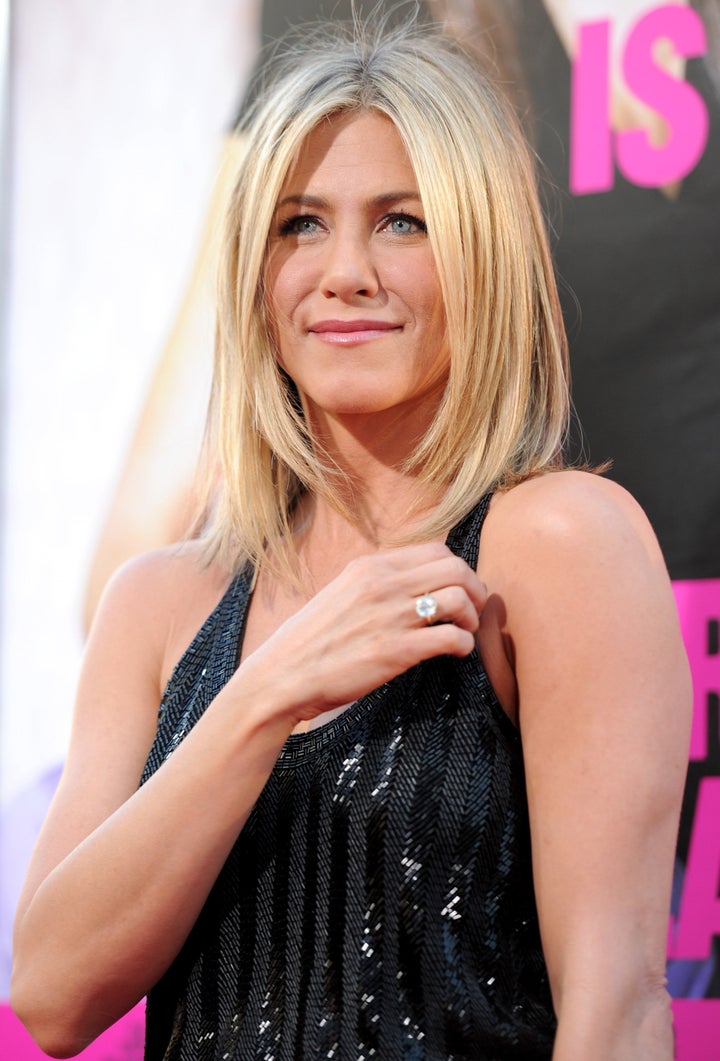 With nearly two decades of Hollywood dominance under her belt -- and a new career direction with her upcoming raunchfest of a film, "Horrible Bosses" -- Aniston took time to reflect on the role that truly launched her to superstardom.
"It's one of the greatest jobs I ever had," Aniston said of her NBC sitcom, "Friends." "It gave me everything. It gave me this ridiculously blessed life and career and taught me so much, and it's the best time I ever had."
The love she felt for the show made it quite difficult to film that final episode.
"It was just awful. The last scene, we just wept, cried our eyes out, in front of the whole show," she said. "A couple of us stayed really late and we crawled up to the roof of stage 24 and we drank champagne and just watched the sunrise. It was really wonderful."
When it came to launching a movie career, one of her first huge hits was "The Breakup," with Vince Vaughn. In it, she played one half of a couple that splits up, but loves their apartment so much, ends up cohabitating -- very gingerly. While her emotion for the show informed her final day on "Friends," it was her personal life -- (see: Pitt, Brad) -- that helped her make her "Break Up" performance memorable.
"It was just a beautiful story about a couple breaking up. And I was slightly familiar on the topic and the issue. And I sort of honestly felt like, what a great way to sort of exorcise some of that," she said. "I enjoyed it. It really enjoyed it. You would think otherwise, because even the producers were like, 'I don't know if we should ask you to do this,' but I was like, why not? Turn the page, let's move on."
The episode airs Monday at 8 PM on Bravo.
WATCH
:
Popular in the Community