Aniston wrote, in part, "... The reality is the stalking and objectification I've experienced first-hand, going on decades now, reflects the warped way we calculate a woman's worth," adding of all the pregnancy stories surrounding her, "I resent being made to feel 'less than' because my body is changing and/or I had a burger for lunch and was photographed from a weird angle and therefore deemed one of two things: 'pregnant' or 'fat.'" 
Although she hoped things would slightly shift after she spoke out, it appears tabloid coverage has remained the same. In a new interview with Vogue, Aniston says, "I don't think it's getting much better," and explains the effect this culture is having on young women. 
"I think the problem is the tabloids and the gossip columns taking the human body and putting it in a category. They're either fat-shaming, or body-shaming, or childless-shaming. It's a weird obsession that people have and I don't understand exactly why they need to take people who are out there to entertain you, and rip them apart and bully them? Why are we teaching young women this? It's incredibly damaging," Aniston said.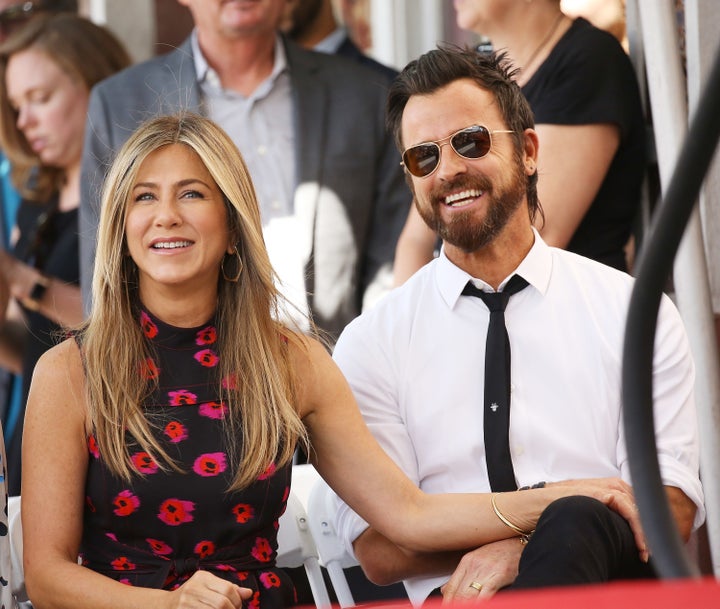 "I was finally like, This has just got to stop! I couldn't hear this narrative anymore about being pregnant or not pregnant; you have no idea what is going on personally in our lives and why that is or is not happening and it feels ... In my own brain, I've shifted my perspective, so who gives a shit!" Aniston announced, continuing, "If you're going to walk out and have your nipples showing, or your belly is a little bloated, or you're not at the weight you want to be — you are perfect no matter what you are and no matter where you are and who cares! You have to tune out the noise, which is fine by me, because I just know that I'm happy and healthy and doing everything I can to be good in the world and to the people I work with. But, it's hard."
"It's something that people are addicted to: Salacious stories," she said. "Maybe [gossip magazines] will be dead one day. Who ever thought Donald Trump would be the President of the United States? I didn't. I can't predict squat anymore." 
Head to Vogue for the full interview. 
Calling all HuffPost superfans!
Sign up for membership to become a founding member and help shape HuffPost's next chapter
BEFORE YOU GO
PHOTO GALLERY
Jennifer Aniston and Justin Theroux