Getting into stripper-shape for her role in "We're the Millers" required some strict eating habits, Jennifer Aniston recently admitted.
While promoting her new film, the 44-year-old actress dished about how she had to stick to a regimented diet to play Rose O'Malley, a cynical stripper who is recruited by a drug dealer (Jason Sudeikis) to pose as his wife in a plot to smuggle marijuana from Mexico to the States. In the flick, due in theaters Aug. 7, Aniston strips down to just some lacy underwear in one particularly sexy scene.
"I did eat that day. I was on a very like, you know, greens and vegetables and lean proteins and kale," Aniston told "Access Hollywood" about baring her bod on set. She didn't even have any Cheat Days. When she wanted a snack, she reached for kale chips instead of a potato chips to satiate the craving.
"I had no taping. I really just doubled my bras," she said. "I had a thong and then two pairs of underwear. Why I thought that was going to help protect anything is beyond me. Because, that's just like ridiculous. … I was like, 'No, I need three bras! I need three bras because God forbid that one, if it's gonna escape!'"
Aniston opened up about her character while speaking with co-star Sudeikis for a Glamour magazine interview. Rose, apparently, is someone who doesn't think she deserves much in life. In her 30s, Aniston might have doubted herself, but today she knows she is in charge of her own happiness.
"[Y]ou can undo a lot of things," she said. "If you're not happy, you can become happy. Happiness is a choice. That's the thing I really feel. Like with friends who refuse to get happy, who refuse to rise above the discomfort of where they're at. ... And once you meet yourself, and truly love yourself, then you attract that."
Before You Go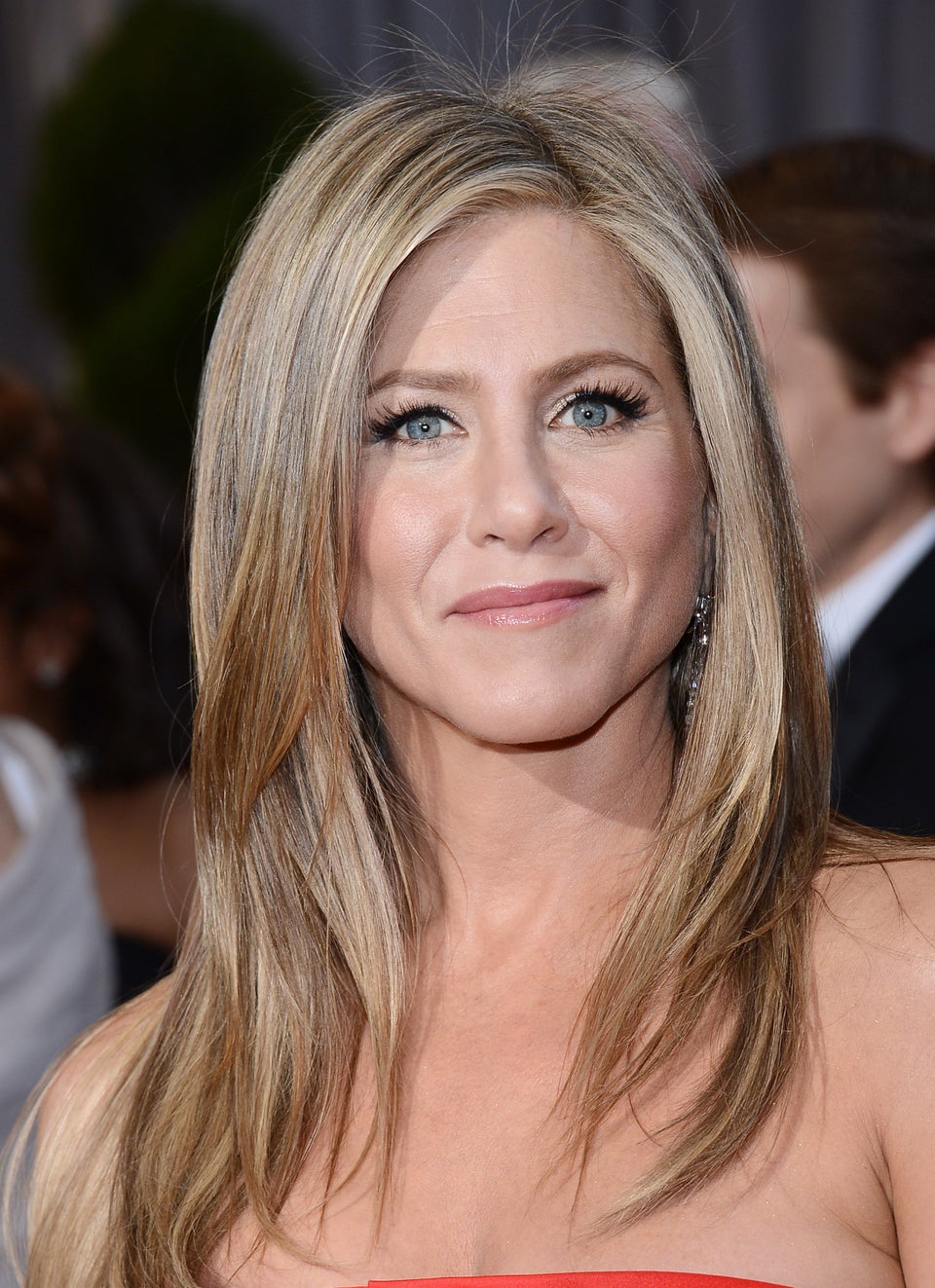 Jennifer Aniston
Popular in the Community