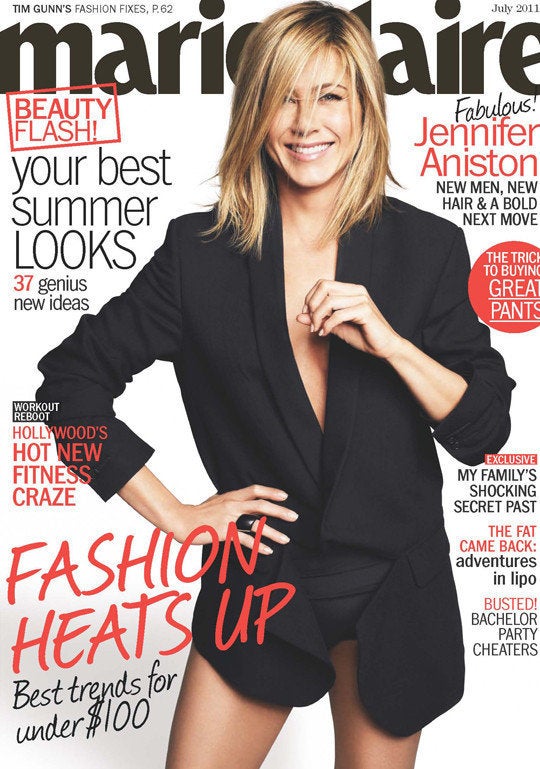 Imagine this: at one point, casting directors didn't much want to put Jennifer Aniston in their shows and movies.
The longtime "Friends" leading lady, magazine cover icon and star up the upcoming raunchy comedy "Horrible Bosses," Aniston describes her early career in a new interview with Marie Claire.
Her first role, she remembers, was, "as an extra on my dad's [actor John Aniston] soap opera, 'Search for Tomorrow.' When I was 12, I asked him if I could get a part on his show," she says. "I wore a yellow skating outfit, and I was kinda large. It's hard to look good in yellow, and I certainly did not. I remember I got a check for about $100, and I was blown away."
But unfortunately, she didn't always have that type of in. Which meant struggles -- for both her, and a great many diner-goer's pants.
"Later, I waited a lot of tables, and I wasn't very good at that. I dropped more than one Alpine burger in customers' laps, and you just do not want all of that Swiss cheese and mushrooms in your pants," she says. "I wasn't a good waitress, but I was told that I was very nice and charming, so people liked me anyway."
Still, that charm took a while -- and a cross country move -- to pay off in more than just tip money.
"I spent my first paycheck on a vintage Mercedes. I was struggling a little in New York, working as a waitress at Jackson Hole [diner], but not really getting any consistent acting work," Aniston remembers. "Then I moved out here to Los Angeles, and I started getting pilots and working pretty regularly. I still didn't make any decent money until I got on 'Friends.'"
Of course, the rest is history -- but she did have a backup plan. Or at least one in retrospect.
"Maybe an interior designer," she says of a career other than acting. "I love seeing a house and thinking about how it should be redone or restored. I spent a lot of time doing my current house, and it's beautiful... It's like a beautiful work of art, and I'm very proud of it."
One thing she probably wouldn't be? A dentist. Or, at least the kind of dentist she portrays in "Horrible Bosses": a sexual-harassing DDM with a mean streak and a taste for Charlie Day. Word is that there may be a rare Aniston topless scene in the film, too, which would take her farther from her yellow skating outfit roots than ever before.
PHOTO: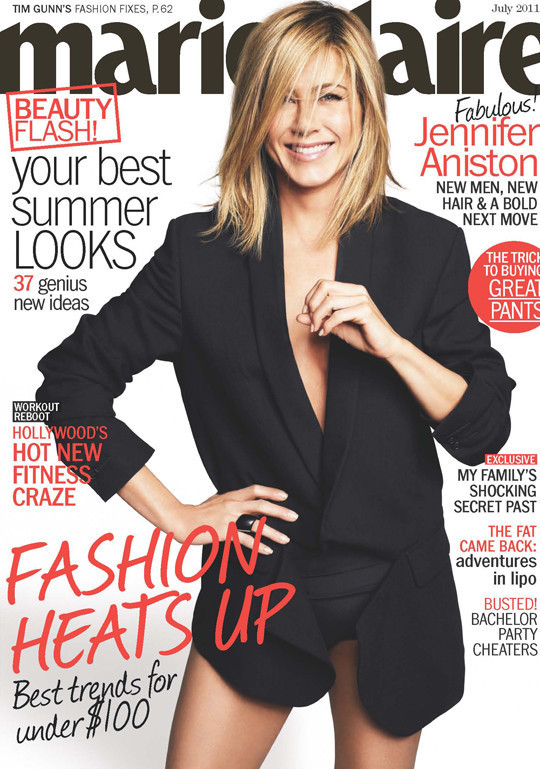 Calling all HuffPost superfans!
Sign up for membership to become a founding member and help shape HuffPost's next chapter