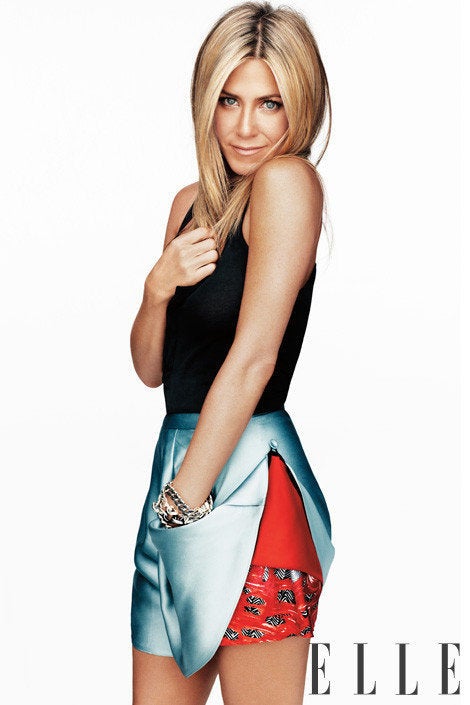 We can make at least one assumption about Jennifer Aniston's recent foray into directing: she was nice to the script supervisor.
Aniston recently took a rare trip behind the camera to create one of the shorts that comprises Lifetime's "Project Five," a TV movie about breast cancer. And, given what she tells Elle in their new issue about an incident she had on set of one of the films in which she acted, we'd expect off-screen assistants were treated pretty well on her project.
"I threw a chair at a director. It wasn't my proudest moment," she tells the magazine "He was treating a script supervisor horribly... When the director walked in, I threw a chair at him. I missed, of course. I was like, 'You can't speak to people like that.' I can't tolerate it."
She didn't give any indication as to who the director was, and given her long career, it's hard to make a guess. Though no one would be too upset if it was Andy Tennant, her director on "The Bounty Hunter."
Aniston has spoken recently about her love of working behind the camera. About "Project Five," she told Access Hollywood, "It was like a dream come true, honestly, and such an important piece that we all were invested in. It was like working with, not only our best friends, but they're also incredible producers, and all of us coming together. We just can't believe that we're actually here. It's amazing."