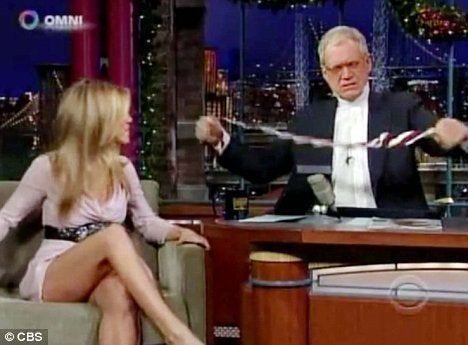 Jennifer Aniston reminded viewers how good she looked in GQ when she appeared on Letterman Wednesday in a short pink party dress.
After Dave held up the cover, Aniston gifted the late-night host with her entire wardrobe from the shoot - the red, white and blue necktie.
On to promote "Marley & Me," Aniston handed Letterman a gift to unwrap.
'It's an early Christmas gift,' the 39-year-old said and Letterman then put on the tie, with a helping hand from Aniston.

WATCH:
Popular in the Community