Jennifer Aniston's upcoming wedding to Justin Theroux has been the subject of tabloid gossip for months. But recently, her wedding dress, and the possible designer behind it, are garnering some attention. Grazia is speculating that Aniston is collaborating with one of her longtime favorites on her wedding dress -- Valentino -- and we think that's not such a far-fetched guess.
Jen has worn Valentino many times in the past, most recently to the 2013 Oscars, where she stepped out of her comfort zone (which is usually a safe black dress) in a crimson, princess-style gown. The 44-year-old actress wore a black, slit-up-to-there gown to the 2010 Golden Globes, and she often chooses short, sexy styles from the Italian house for her red-carpet premieres.
Aniston wouldn't be the first celebrity to don Valentino for her big day. Anne Hathaway famously wore a custom-made confection at her wedding to Adam Shulman. Let's just hope that Jennifer stays away from headpieces on her wedding day.
Check out Jennifer Aniston's best style moments here: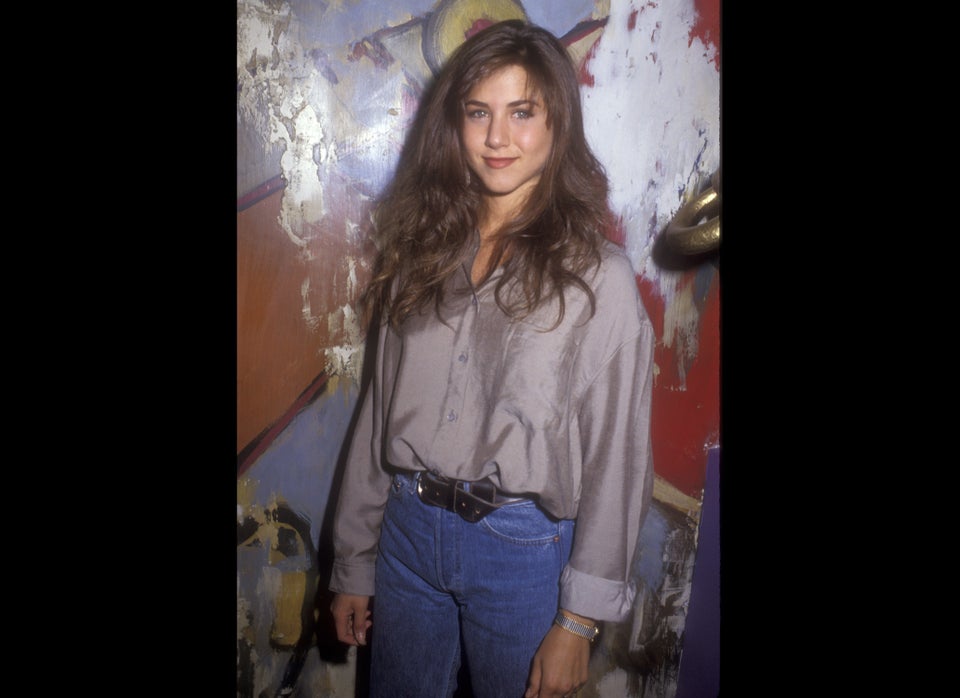 Jennifer Aniston's Style Evolution