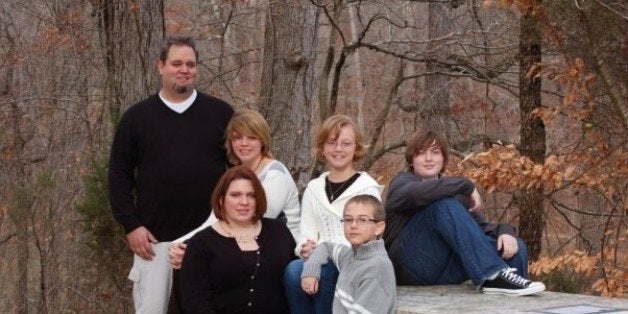 Jennifer Blankenship, 39, lives in Clarksville, Tenn., and lost her retail position in the fall. Just hired for a new job working from home, she hopes to finish her college degree in the next three years.
My husband and I thought we'd both work retail jobs while I finished my degree. Then I would be the primary breadwinner while my husband went to school. I was closer to finishing my degree, so it made sense. But then life happened.
I worked for an electronics store. I enjoy retail, and I actually loved working there. I was the appliance specialist -- I was the go-to person for any trouble they had with appliance orders or anything. I really became their expert.
I ended up having to quit school because it just wasn't feasible to work full time and go to school, not with young children involved. I don't think it was necessarily a conscious decision to quit. It just basically boiled down to, "Do we want to eat, or do we want me to finish my degree?" It's been seven years since I've actively been taking classes.
I lost my job in November because of a medical condition called spinal stenosis. It got to the point where I'd have to call out of work and take leave because I was unable to work.
Right now, my husband is the only one working. He works for the same electronics company. The past few months, we've been surviving on less than $11 an hour, which is very difficult to do. We receive $147 a month in food stamps, which helps. We pay $550 a month in rent.
We've had to get rid of our Internet, we've had to get rid of our cable. We've had to turn our thermostat down to 65 in the wintertime. My husband and I shower together to save water.
We routinely end up borrowing probably $200 a month from either my mother or my father. Fortunately, they retired well, so they don't mind helping us. But I don't like always going to my parents, because I'm almost 40 years old. I shouldn't have to go to my parents and ask for money.
Every single one of our kids knows that if they want to go to a school other than the local university, they will have to have scholarships. My daughter is a senior at the University of Tennessee. She's a double major in Latin American studies and Spanish. This is the only time that our not making a lot of money was really a great thing, because she qualifies for financial aid. She qualifies to get grants, and she qualifies for low-income scholarships. Her plan is to get her master's degree in social work. She wants to work with underprivileged people, helping them make their lives better -- that's her primary goal.
We never plan more than two weeks ahead. I try to figure out how many hours my husband's worked, figure out how much money we're going to have coming in. And then I look to see what bills we have to pay to keep things from being shut off. If we've got $460 coming in and we need to pay rent -- say we don't have enough for the rent -- we'll call our landlord. He's been phenomenal. We tell him, "Hey, we've only got $200 for the rent right now." He's like, "That's fine, just give me something." He's been a big blessing. He just lets us pay him as we can.
A lot of conflict that my husband and I have has to do with communication about money. If I forget to tell him I've spent money or he forgets to tell me he's spent money, we end up being short on something we needed it for. That has been a major strain on our relationship before.
I just got hired for a new job. I'm going to be working from home doing customer service for a shopping website, and I'm going to start out making over $11 an hour. I'll be able to go back to school because the job will be at night.
I start online courses again in March. I'm going to finish a geoscience degree. I didn't really plan on it, but I fell into it. I was taking a class and I had so many questions that the professor was like, "Have you ever thought about this as a major?"
I'll be knocking out just a few basic courses that I missed before. We're going to pay for the Internet several months at a time out of student loan money. I'm looking at graduating in December of 2016, so I should start grad school in, hopefully, August of 2017.
We have dreams, we don't necessarily have a plan though. We have things we want to accomplish. We want to buy a house. But we can't ever really make long-term plans. We can't plan on a vacation. We can't plan on taking the kids to go do anything fun.
I think that our kids are going to have a lot harder time than we've had. And that's scary, because we've had a really hard time.
As told to Ariel Edwards-Levy.

Blankenship's story is part of a Huffington Post series profiling Americans who work hard and yet still struggle to make ends meet. Learn more about other individuals' experiences here.
Have a similar story you'd like to share? Email us at workingpoor@huffingtonpost.com or give us a call at (408) 508-4833, and you can record your story in your own words. Please be sure to include your name and phone number.
Before You Go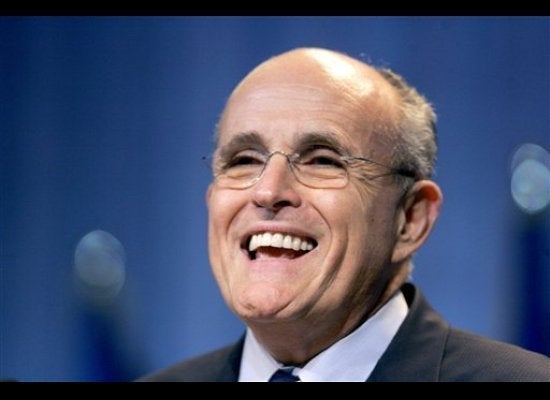 Out-Of-Touch Politicians
Popular in the Community