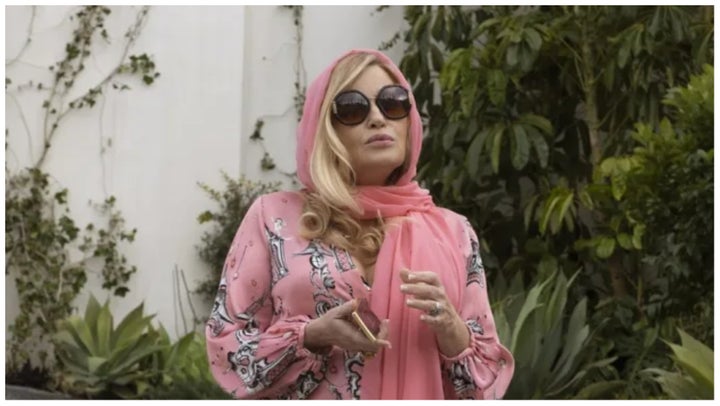 Jennifer Coolidge seems to have her eyes on a fan favorite Twitter users are begging to join the next season of "The White Lotus."
Coolidge starred as the lovably loony Tanya McQuoid-Hunt in the first two seasons of "The White Lotus." She recently scored her first Golden Globe and her first Emmy for her role in the series, which has led to a massive career resurgence for the actor.
At the end of Season 2, many viewers were shocked and upset after Coolidge's character narrowly escaped death, only to die a silly accidental death later.
After Tanya was killed off, fans quickly flooded Twitter with some pretty noteworthy plot ideas for how to resurrect her in the show's upcoming season.
While Coolidge was speaking with ET's Denny Directo alongside her co-star, Jon Gries (who plays Greg Hunt), Gries tossed out the idea that "Jennifer play Jennifer's sister."
However, Coolidge rapidly turned down the idea. "I don't think Mike's going to allow that," she said, referring to the show's creator, Mike White.
"I just recently saw Pam's documentary and I called 100 people to watch it. And I swear to God, we all had the same reaction. It's amazing," Coolidge said, gushing about Anderson's recent Netflix documentary "Pamela, A Love Story." "You finally get the real story, and she's got this huge comeback."
Though plot details are still under wraps for the forthcoming season of "The White Lotus," Anderson reacted to mounting fan requests to see her cast on the series during an appearance on "The Drew Barrymore Show" earlier this month.
Sharing that she's "up for anything," the star cautiously added, "I think that would be an incredible challenge, but like I said, I'm not an ambitious person. I just like to go with the flow."
Anderson continued, "So, I don't really know what's next, but I know I haven't really had the opportunity to see what I'm capable of on film yet."
In the "Unpacking S2 E7" clip at the end of the "White Lotus" Season 2 finale, White hinted that Season 3 could take place in Asia and focus on "death and Eastern religion and spirituality."
"The first season kind of highlighted money, and then the second season is sex," White said. "I think the third season would be maybe a satirical and funny look at death and Eastern religion and spirituality. It feels like it could be a rich tapestry to do another round at White Lotus."
Season 1 and Season 2 of "The White Lotus" are available for streaming on HBO Max.
Popular in the Community