She continued, "My bedroom was across the hallway from his."
"I'm single," she told British GQ, adding that meeting people is one of her favorite career perks. "My way of talking myself into a different job is like, well, it could be romance, or it could be, you know, a whole different group of friends. Cool things could come out of it."
"American Pie" became the raunchy classic of a generation. The high school sex comedy saw Coolidge play the sultry mother of Seann William Scott's character, Stifler. She slept with her son's teenage friend, played by Thomas — only to be hailed a MILF by John Cho's character.
"I wasn't being offered leads in a lot of things before," she told British GQ.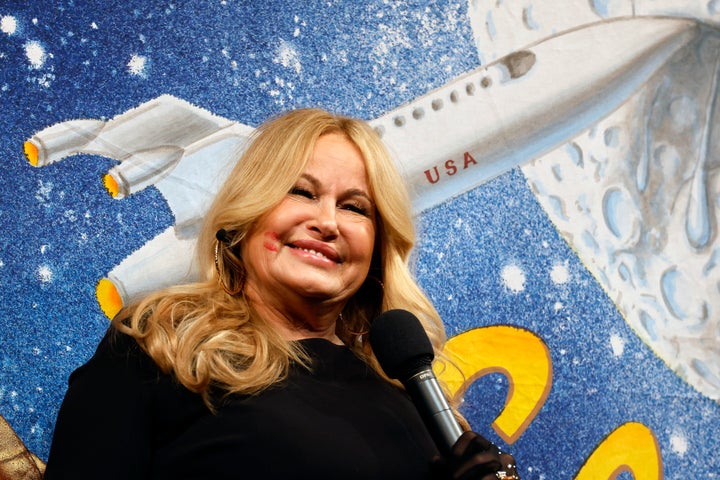 Fortunately for us, Coolidge hasn't lost her indelible glee and childlike joy.
"I'm very, very immature," she told British GQ. "I think that has kept me from having children because I'm sort of a child. Maybe if I had kids, I would've had to have grown up. I've never had, like, a laid-back boyfriend that was just full of joy, you know?"
"Like, someone who laughs at all your shortcomings," she continued. "That's never who I choose for myself."
Despite the purported dearth of applicable suitors, Coolidge told ET she feels "so alive" these days. With her resurgence, which she said was "the surprise of a lifetime," the 61-year-old is celebrating a career-high — and looking back at her life fondly.
"You go through life, and you sort of just assume you're used to going a certain way, and you just take on whatever that baggage is and that it's never going to change," she said. "My life was changed overnight, and I could not be more grateful."
Correction: An earlier version of this post incorrectly said Eddie Kaye Thomas played Jennifer Coolidge's son in "American Pie." He played her son's friend in the movie.
Popular in the Community