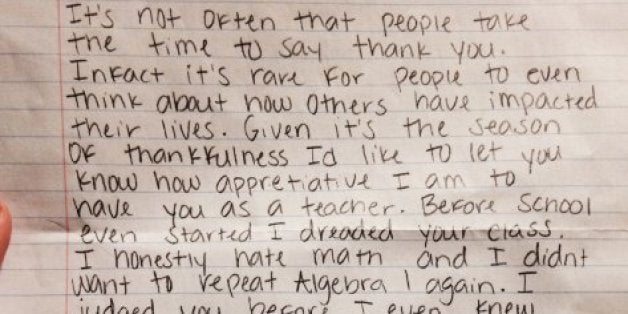 When math teacher Jennifer Davis looked in her school mailbox last week, she found the perfect holiday gift.
Davis, who teaches at West Mesquite High School in Texas, had received a thank-you note from a student. Davis says the note gave her goose bumps.
"Before school even started I dreaded your class," the note read, in part. "I honestly hate math and I didn't want to repeat Algebra I again. I judged you before I even knew you. Over the year, you've shown me what it's like to have a teacher that truly cares."
Davis told The Huffington Post over the phone that while she has received notes from students in the past, this one was especially touching.
"This was obviously extremely special, especially because we don't really know each other, and it's not her favorite class. So it means more that it's coming from a hard audience," Davis said. "It just hit the perfect note. It was so genuine and heartfelt and heartwarming."
We hope more students take a cue from this student and give teachers the recognition they deserve.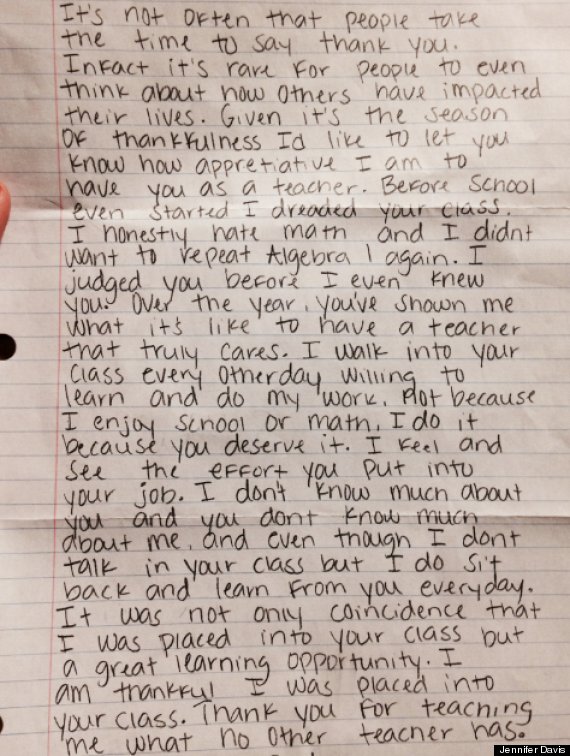 Before You Go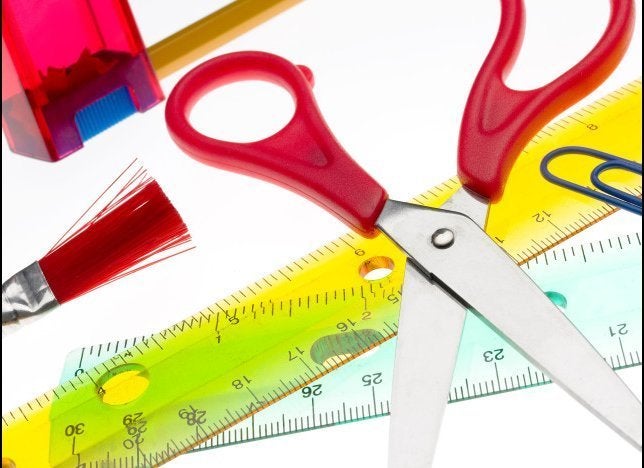 Teacher Spending On Students
Popular in the Community