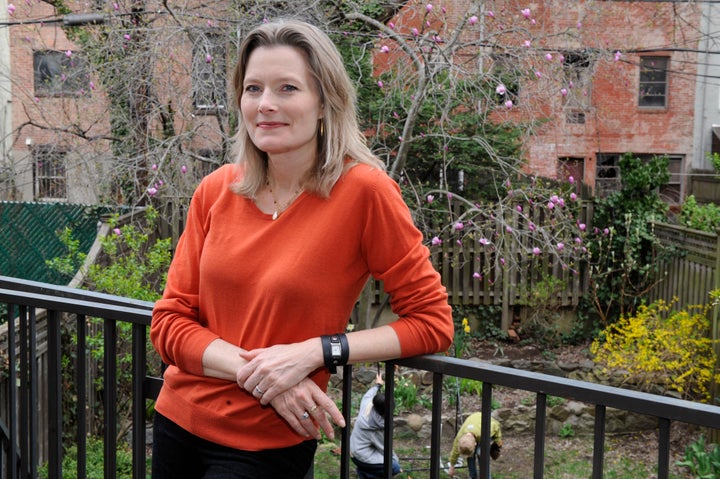 Online book club seems like an oxymoron. Book clubs after all are supposed to represent a kind of social gathering where like-minded people sit down to discuss literary ideas and more often than not drink too much wine. That's why I was skeptical when GoodReads, the social networking site based around books (Facebook for readers) announced it was launching its inaugural online-only book club this summer, kicking it off with the Pulitzer-Prize-winning novel "A Visit From the Goon Squad" by Jennifer Egan (Vintage Anchor). To make it feel less impersonal, the site began the club with some good old-fashioned face time -- a Manhattan concert by the CareBears and a reading by Egan in the Housing Works bookstore in Soho organized by literary agency Lisa Weinert Consulting. But after that, the "club" was relegated to the virtual world. Last week Egan, who openly admits she is a Luddite who uses her computer mainly as a word processor, hosted an online chat with club members. Now that the two-month experiment is complete, the question begs to be asked: Was this a club at all or just a bunch of people reading at the same time? And is there a difference?
More than 37,000 GoodReads members added "Goon Squad" to their shelves (think wall on Facebook). It ranked it as one of their most popular books on the site for the summer. Since announcing the book club, Goon Squad became the 11th most read book on the site. The rest of the top 20 are more commercial books like the "Hunger Games" and "Girl With the Dragon Tattoo." Not bad for a literary novel, even one that won the Pulitzer Prize.
Qualitatively, engagement levels were high and some ran as intense as any liquor-fueled fireside chat.
"This was my least favorite chapter. First I was pissed that it had a science fiction-y feel to it and that I couldn't figure out who the characters were," wrote a reader named Maureen about chapter 13 where Egan envisions a future filled with children who rule the world using iPhone-like devices. Some chapters had more than 1,000 comments. Egan herself found the club to be an unqualified success. We chatted with her at its conclusion to try to answer the question of whether it is fair to call what they did an actual "club." Huffington Post: Do you think the GoodReads club ended up functioning like a real book club? Jenny Egan: I feel like it did work. It's always hard the first time doing anything. But more than 35,000 people registered, and for a literary novel that's huge. I feel like it has been a huge boon for the book. HP: You closed the club with a final live Skype chat. Did that make it feel like you were more properly engaged with the readers?
JE: The GoodReads guy, Patrick, was the conduit for the questions and people emailed him, and he asked me the questions and I wasn't seeing the readers. We're not there yet. Presumably they could see me but I do still feel like it was a conversation. HP: Do you think we can call this a book "club" since the members never really meet face to face?
JE: I feel like this moment in our technological history is about redefining all kinds of terms like community and club to include a virtual component. I struggle with this enormously. I am old-fashioned I don't have even have an e-reader. But this is about connection and people wouldn't do these things if they didn't feel connected. If book clubs are about people connecting to discuss books I think this meets the definition. HP: What do you see as the value add in reading the book along with other members of the GoodReads community?
JE: The thing that has been so great about book clubs period in the past 15 to 20 years as they have emerged as a cultural force around reading is that they make it possible for people to talk to people about what they're reading. In the 19th century when there was less media you were pretty sure that people around you had read the latest installment of "Bleak House." Now there is no guarantee. HP: Who do you think your audience was in the GoodReads club as opposed to say members of Oprah's Book Club?
JE: My sense is that people who are involved in GoodReads are real readers. Oprah reached out to people who aren't didn't even read literary fiction. What GoodReads has done is provide a digital meeting place for avid readers who want to communicate with one another. I think they're the first. HP: As an author did you feel like you were part of a club?
JE: I felt connected to the people who read the books slightly more than a person who picks up the book and reads it and really enjoys it on their own. I felt connected to them to them because of their connection to each other.
Calling all HuffPost superfans!
Sign up for membership to become a founding member and help shape HuffPost's next chapter