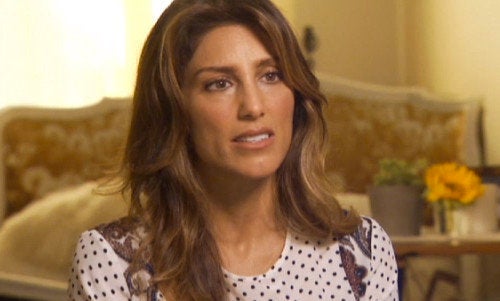 The actress, who played Donnie Wahlberg's partner Detective Jackie Curatola on the drama, was written off the show in October after she collapsed on the set due to her medical issues. But when she returned to work, her job was no longer available.
In an interview airing on Nov. 18 with FOX News Channel's Arthel Neville, Esposito opens up about what really went down. "I have been in the business for 20 years. There has been so many [types] of injustice in this business, but it's what you sign up for; it is what it is," Esposito explains to Neville. "This, though, is something that is not about me. This is about a disease that people don't understand. What happened was ugliness. It makes me sick."
"Last week I was told I was on suspension, which meant I am still in contract, not being paid. It's completely illegal, but they also knew that I didn't have the money or the means to sue them," she continues, adding that "Blue Bloods" fans are obviously frustrated with CBS' decision to use a rotating cast of characters to replace her.
"When 'Blue Bloods' goes on on a Friday night, Twitter starts going crazy," she continues. "Someone released pictures of [Wahlberg] and a new partner -- [fans] don't like that. People don't like change, especially with Donnie."
Catch Esposito's interview with "FOX Files" at 9 p.m. on Nov. 18.
Popular in the Community