Just because she's married to Ben Affleck doesn't mean life at home is hunky-dory.
"Benjamin is good, he's great. I get home Friday and he leaves that day for Batman," Garner told Jimmy Fallon when he asked about his pal, Affleck. "I know, it's going to be awful though because he's been home now for a few months and when he's really home, he's so in dad mode and I think he's going to have a hard time."
"So he's been Mr. Mom when he's home, huh?" Fallon asked.
"Let's not overstate things," Garner laughed. "We are divided down a very mom-dad [line.] If it has to do with making food, or [doing] homework or anything that has to do with actually functioning -- sorry it's true -- that's a mom thing. And then coming in just as you're getting them to bed and picking them up by their heels and swinging them around, that's a dad thing. Anything fun, that is Ben."
"He's so psyched to finally have a little boy -- he loves his girls -- but he's serious about his son right now," the "Draft Day" actress said. "So, he taught him about his bits ... he taught him about his "P" and his two "N's." So now anytime we pass a dog who's walking on the street or we're at a zoo or something, our poor little son is crouching down and looking up and he's like, 'Mama, does that have a vagina or a penis with two nuts ... That's what Ben's been up to!"
Still, Samuel is well aware that mommy knows best.
"Sometimes Sam will look at me and say, 'But mama calls them testicles,'" Garner added.
It's now clearly apparent who runs the Affleck household.
Before You Go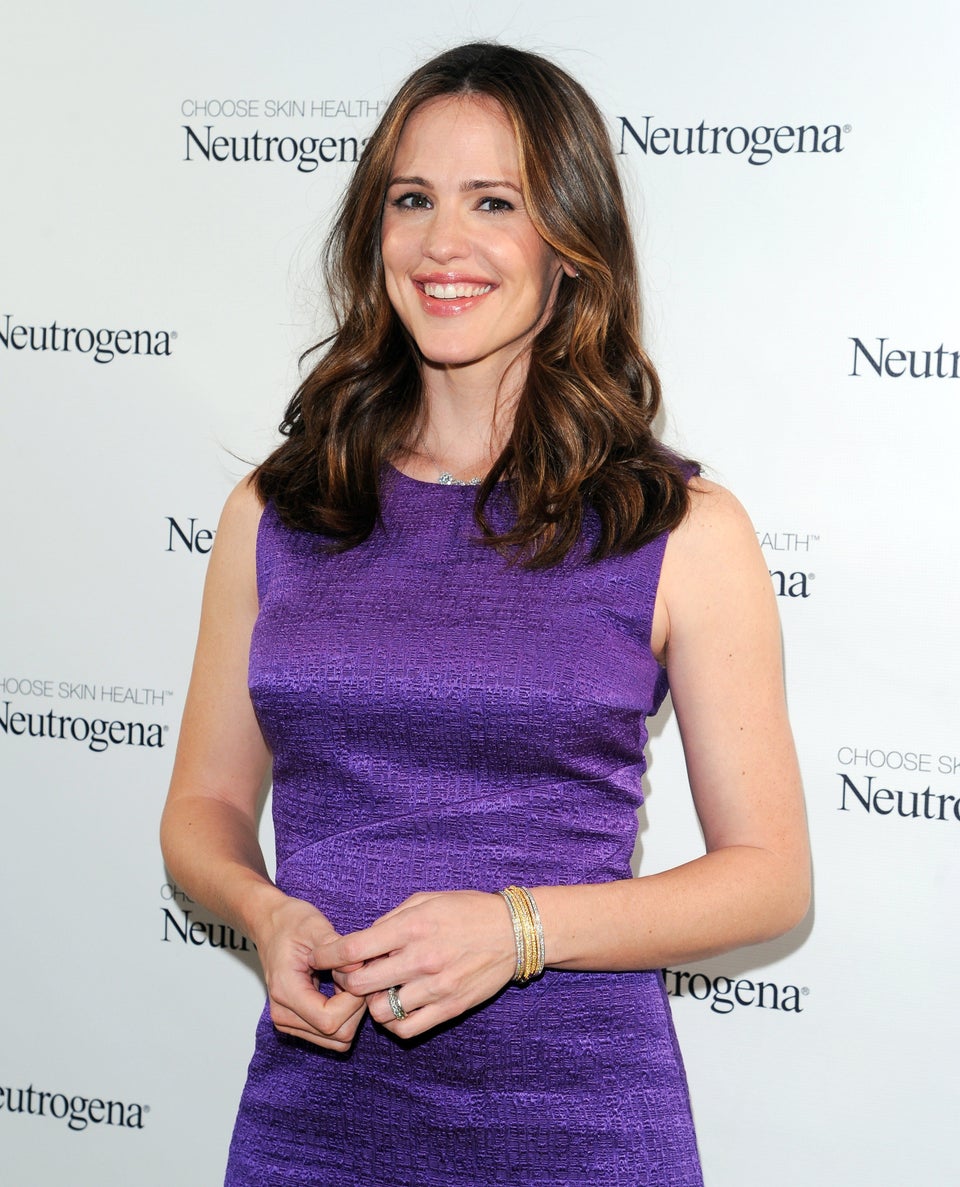 Jennifer Garner
Popular in the Community