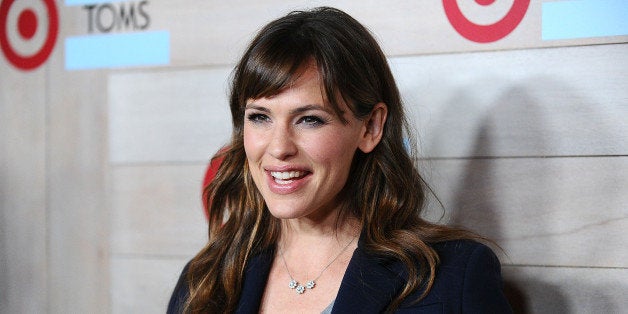 Jennifer Garner is a working actress and busy mother of three who makes time for strength-training circuit workouts four or five days a week. But she recently told professional makeup artist and Yahoo beauty editor-in-chief Bobbi Brown that her days of intense dieting are a thing of the past.
"I dieted for so long in the middle of doing 'Alias' and being a superhero, that there's something in me that can't do anything that extreme," she told Yahoo.
While Garner says she is content with her weight, she told Yahoo that her biggest beauty challenge stems from her skin.
"I've had more acne as an adult than I had as a teenager. After weaning babies my skin's gone totally bonkers. I didn't even know about dermatologists until I had weaned my first baby, and my skin was so damaged," she said.
Garner and husband Ben Affleck have three children together: Violet, 9, Seraphina, 6, and Samuel, 2. The actress, who wrapped up four films in 2014, said it's harder to focus on her career than it is to focus on being a mom.

"It's not hard to be hands-on to the kids," Garner said. "It's harder to feel like, 'Wait, you want me to go where? I'm supposed to do what?' I have to remind myself to have a career."
Though it's sometimes hard to focus on anything but home life, the 42-year-old told Elle in October 2014 that support from Affleck is what motivates her to continue acting:
My ambition shifted when I had kids in a way that I didn't anticipate. I became more ambitious for my life as a whole, and for that kind of health and happiness of the overall family unit. And that very much includes my husband and very much includes me. My husband is always the one saying to me, 'You have to work, you have to work. This is part of who you are. We'll figure it out.' That's powerful, when your partner has that serious mantra.
Popular in the Community