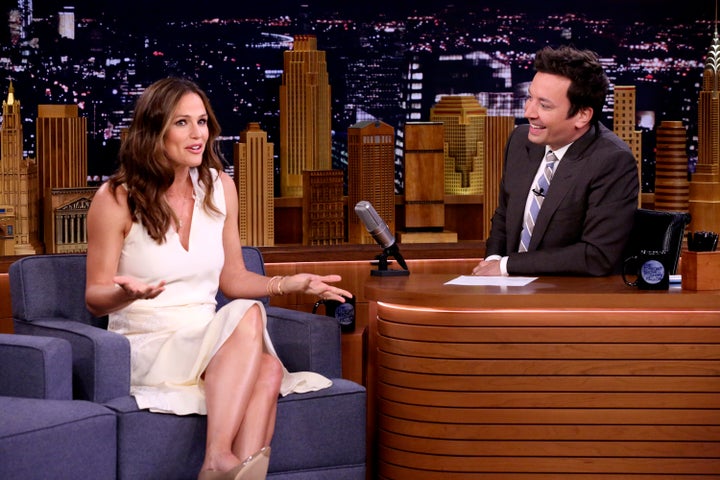 We have "Mamma Mia," a strapping Swede and Jennifer Garner's biceps to thank for her returning safely after a kayak trip almost went disastrously awry. 
The "Peppermint" star recently revealed on her Instagram account that she had to be rescued during a trip to Stockholm with her 12-year-old daughter, Violet, after they got lost at sea. 
Garner explained what went down during an appearance on "The Tonight Show Starring Jimmy Fallon" on Wednesday night.
It turns out that the vacation sprang from a school project by Violet, Garner's eldest, after she was tasked to report on a country for an end-of-year project. Violet became obsessed with Sweden, which prompted the actress to spontaneously arrange an overseas mother-daughter trip. 
"She got so into and she loved it so much. She's like, 'Mom maybe I'm a socialist,'" Garner joked. "She's so cute." 
The two decided to take in a kayaking adventure, but after they were paddling for about an hour, with seemingly no end in sight, things took a turn for the worse. 
"And then we start feeling a current pulling us to the ocean," she said. "And I just was like, 'La-la-la! Let's sing 'Mamma Mia!' We're in Sweden!'"
Eventually, Garner phoned the kayak company and a "blond human" by the name of Mattias came to their rescue, she said.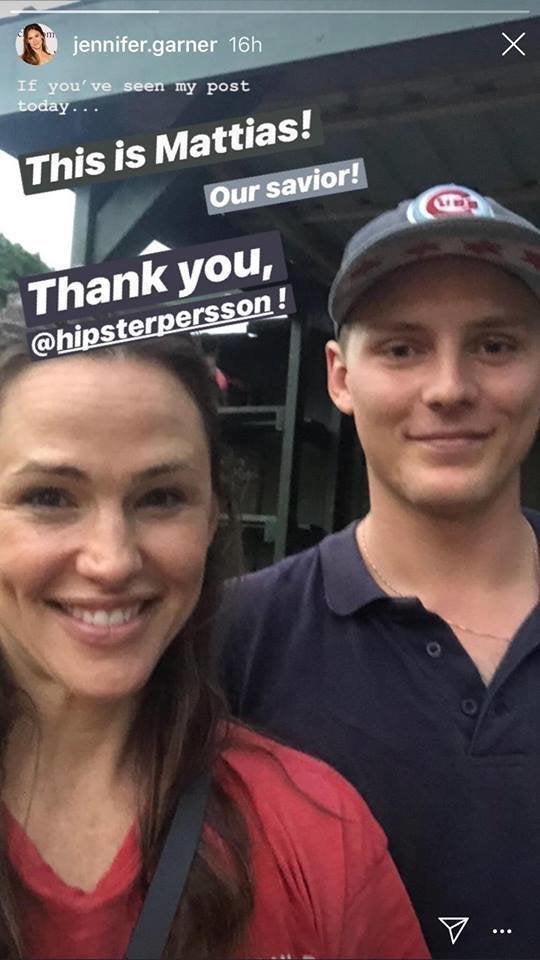 After the incident, Garner gave the young man a shoutout on Instagram Stories, calling him "our savior." 
She originally shared the hilarious misadventure alongside a sunset pic in August, teasing in the caption that she and Violet had to "paddle as hard as we could for 100 hours" and wound up in a shipping lane. 
The Golden Globe winner returns to the big screen this Friday in the thriller "Peppermint," which includes plenty of action but, thankfully, no kayaking.  
REAL LIFE. REAL NEWS. REAL VOICES.
Help us tell more of the stories that matter from voices that too often remain unheard.
BEFORE YOU GO
PHOTO GALLERY
Jennifer Garner Parenting Quotes