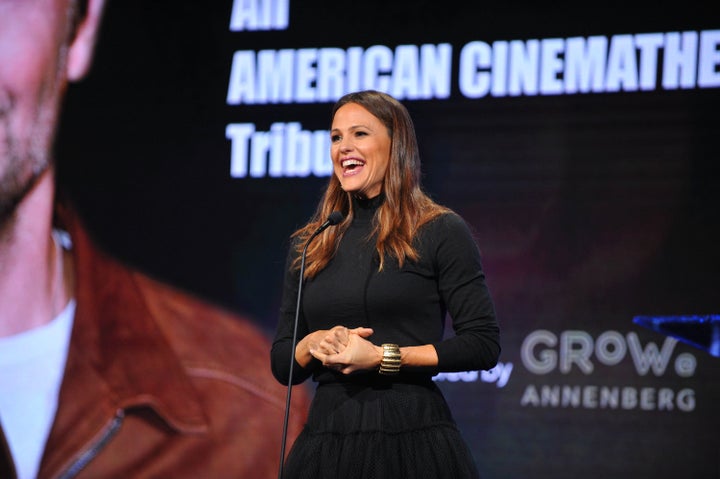 Before Bradley Cooper had a thing for Lady Gaga's nose or even woke up with a famously massive on-screen hangover, he starred opposite Jennifer Garner for two seasons on the spy show "Alias."
So who better to pay tribute to the actor than his co-star of yesteryear who was also one of his first friends in Hollywood?
Garner took the stage at the 32nd Annual Cinematheque Awards honoring Cooper on Thursday night at The Beverly Hilton Hotel to celebrate the star and lovingly poked fun at his career highs and lows.
Each year, the Annual Cinematheque Awards holds a ceremony for "an extraordinary artist in the entertainment industry who is fully engaged in his or her work and is committed to making a significant contribution to the art of the motion pictures."
"A Star Is Born" lead Lady Gaga, "Hangover" stars Ed Helms and Zach Galifianakis and Sean Penn were also on hand to toast to Cooper at the event.
The "Camping" star opened the speech with a playful jab at Cooper's bleached blonde hairstyle in "Alias," which she joked was "repellent to American women" and likened him to a "stray dog."
But the two developed a close friendship during the early seasons of the ABC series with Garner taking him under her wing.
"I took him home and made him dinner," she said of the early days of their friendship, according to Entertainment Tonight. "I'm still making him dinner."
Cooper eventually moved on from the show, save for a slew of guest appearances, to increasingly more high-profile projects much to the delight of Garner and the rest of the cast.
"Those of us who knew him then celebrated his victories big and small," she told the crowd. "There is something about people who are the same in success and failure that makes us love them and tells us we know the very heart of them. I know the heart and stomach of Bradley Cooper."
Garner described Cooper's newfound success as a director as a "pure joy to those of who know you."
"It turns out you weren't just handsome all along. You are also a wonder," she added. "And you are welcome at my table anytime."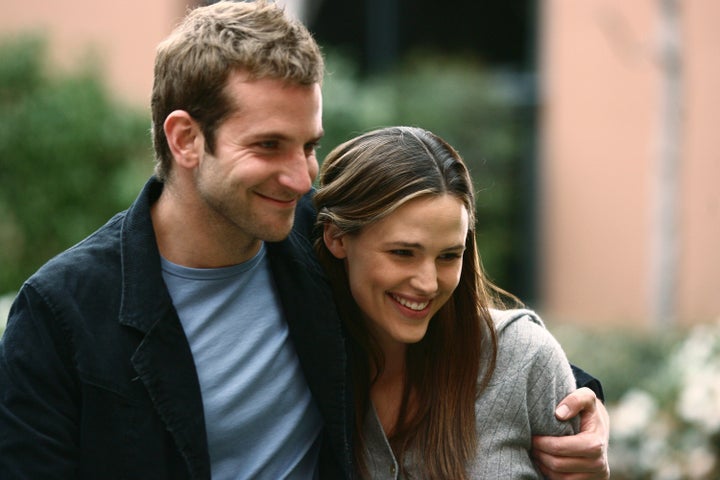 "A Star Is Born," in fact, serves as a de facto "Alias" reunion with Cooper casting his former co-stars Greg Grunberg and Ron Rifkin in minor roles in the film.
Garner apparently was also feeling nostalgic about the series, posting a sweet birthday message to co-star and former boyfriend Michael Vartan on her Instagram this week.
"Can you believe this baby face is 50? Happy birthday Michael Vartan," she wrote, adding the hashtags #alwaysanALIASgirl and #sydneyandvaughnforever.
Rumors of an "Alias" reboot have been swirling for years with Garner giving fans an extra boost of hope during a recent interview.
"I've heard that there's an 'Alias' reboot happening, but no one's talked to me about it," she told The Hollywood Reporter. "I mean it would be totally different. But if they didn't have me on as a guest, I would be very, very angry."