The 46-year-old actress made a meme of herself that perfectly illustrates what moms and dads look like when school is first out (they're ready with lots of "fun summer ideas") and how that changes by the time kids are heading back to the classroom.
Garner used a photo of herself covered in fake blood from her new movie, "Peppermint," to show just how tough it can be to keep kiddos entertained for weeks on end.
She added the hashtags "backtoschool," "iwillmissthembut" and "godblessteachers" to further her laugh-out-loud point.
Garner has three children with her estranged husband, actor Ben Affleck ― Violet, 12, Seraphina, 9, and Samuel, 6.
The actress made a rare public appearance with all of her kids last month at her Hollywood Walk of Fame ceremony. She gave them a sweet shoutout in her speech accepting her star.
"For my children, when you walk over this star, I want you to remember first of all that I love you and that this is about hard work and good luck and not a whole lot else," Garner said.
She added, "You define me, not this wonderful spot on the pavement. Also, for the record, don't spend too much time on Hollywood Boulevard."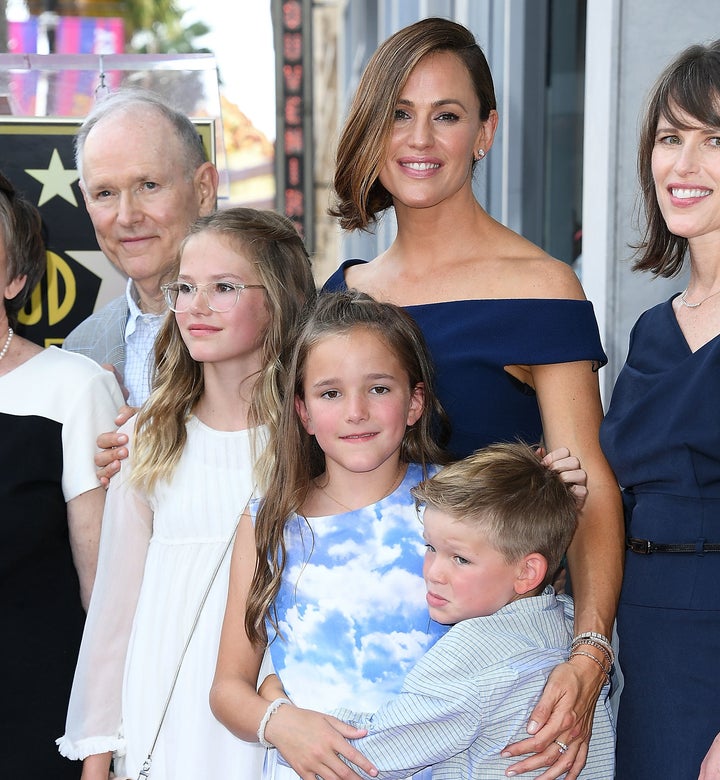 "But the absolute [greatest] thing about being a parent is that every day is a fresh start," she said during a press interview in 2014, according to People.
"You always can say, 'Today we're going to try this!' And if it goes horribly, you can say, 'Today we're throwing that out, and we're trying this!' That's part of what I like about being a mom in general."