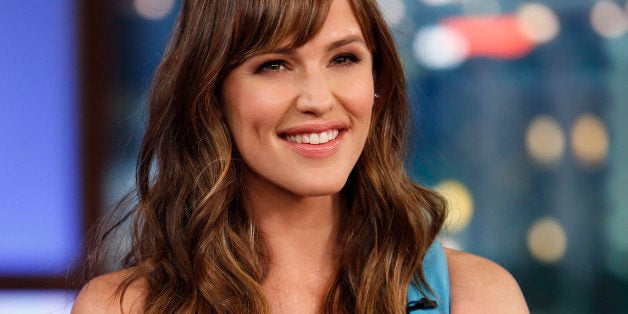 WASHINGTON -- It's not every day an actress can be found crouching down in the U.S. Capitol to play with children, but that's what Jennifer Garner did Wednesday. Several members of Congress joined the actress and local preschool students to stack blocks and host tiny tea parties (the make-believe kind), as part of a push to promote new legislation to expand preschool education.
"We are letting brains go to waste," Garner said to a crowd of about a hundred, emphasizing the advantage preschool can provide to children. "The playing field is not level."
Garner, of "Alias" fame, came to Washington to drum up press for the legislation, which was introduced in both chambers Wednesday but has been long in the making.
The sponsors of "The Strong Start for America's Children Act" -- Sen. Tom Harkin (D-Iowa) and Reps. George Miller (D-Calif.) and Richard Hanna (R-N.Y.) -- were on hand, along with U.S. Secretary of Education Arne Duncan, for the presentation of the bills. The 10-year plan would create a new federal-state program to help states funnel preschool grant money to districts, charter schools, Head Start programs and similar entities that have been designated as quality-learning providers for low- and moderate-income 4-year-olds.
In addition, the legislation would authorize $4 billion for Early Head Start providers to partner with local child care centers in order to improve the quality of care for tots too young for preschool.
The bills are a legislative take on the preschool expansion plans that President Obama has outlined, following his emphasis on increasing access to preschool during his 2013 State of the Union. Education Week reported the legislation would cost $50 billion in its first five years, which could make it difficult to pass through Congress.
Thirty-nine states and the District of Columbia already offer state-funded preschool programs, according to a release from Harkin's office. The new legislation would bolster current preschool efforts and expand state-funded preschool programs to other states. Duncan, Miller and others emphasized the bipartisan appeal of preschool programs, which they noted both Democratic and Republican governors have championed. "Children don't know if they live in a red state or blue state, a red district or blue district," Miller said.
"The problem is not that kids are not learning in America -- the problem is that adults are not learning," Harkin said, pointing to Congress' inaction on preschool funding, despite decades of studies that demonstrate the efficacy of early childhood education programs. Harkin chairs the Senate Health, Education, Labor & Pensions committee.
The pricetag for the legislation will likely be the biggest stumbling block for Republicans in Congress. Obama proposed that a tax on cigarettes could pay for the education expansion -- a proposal that the tobacco industry has vehemently opposed. Neither bill introduced Wednesday specifies a source of funding.
"Particularly in the current budget climate, it's a long road ahead," said Laura Bornfreund, a senior policy analyst at the New America Foundation's early education initiative. "There's not a lot of openness to new funding."
Miller, the ranking member of the House education committee and Democratic co-sponsor of the bill in that chamber, said that he hoped early childhood education would be included in upcoming budget talks with Republicans. Hanna, the sole Republican co-sponsor of the bill in the House, cited his young children as the reason for his support.
"Budgets are about priorities," Hanna said. "This is a priority."
Yet even with the bipartisan support lent by Hanna, the bills face an uphill battle. A senior Republican Senate aide told The Huffington Post on background last week that the Harkin-Miller legislation is unlikely to drum up bipartisan enthusiasm in the Senate. "It's a complete political nonstarter with the Senate and the House," the aide said. "It's a ridiculous vanity exercise."
And Rep. John Kline (R-Minn.), who chairs the House education committee, has already expressed skepticism. "We can all agree on the importance of ensuring children have the foundation necessary to succeed in school and in life," he said in a statement. "However, before investing in new federal early childhood initiatives, we should first examine opportunities to improve existing programs designed to help our nation's most vulnerable children." He added that he looks forward "to a productive discussion."
Still, the bill received early praise from all kinds of early education advocates, teachers unions and both sides of the aisle. Sen. Patty Murray (D-Wash.), who got her start in politics as an advocate for early childhood education in Washington state, signaled her support.
"As a former pre-K teacher, I've seen in my own classroom that when young children get the attention they need, they're miles ahead of their peers on the path to success," Murray said in a statement.
Before You Go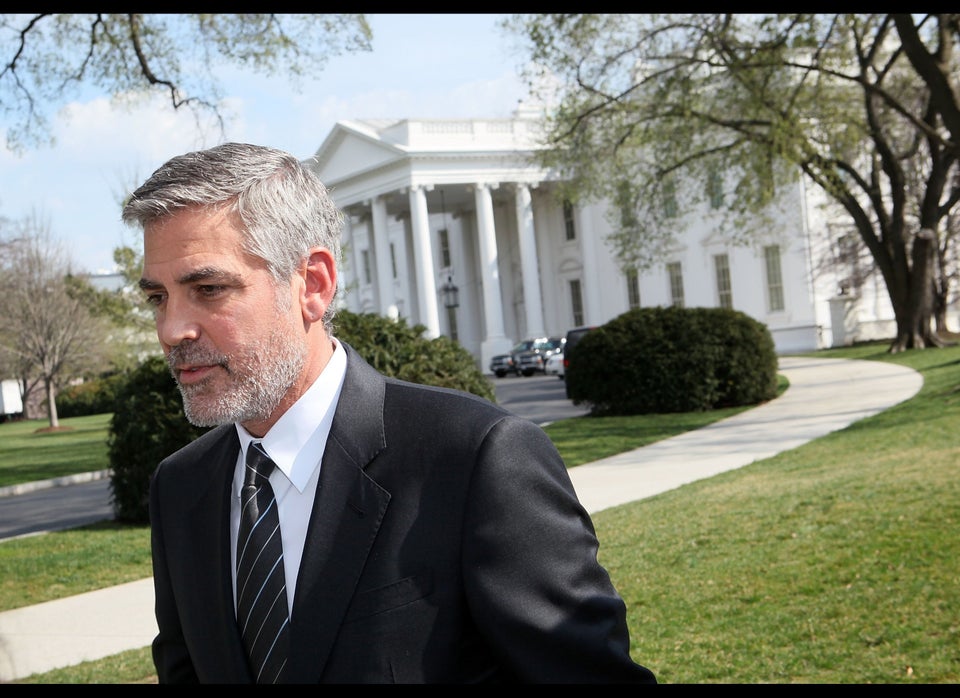 Obama With Celebrities
Popular in the Community