 Jennifer Garner has been a Neutrogena brand ambassador for six years. She is also an avid sun safety advocate. The beauty of her skin reflects her consistent and proper use of their great products.
I attended a Sun Summit event held by Neutrogena recently. She is also an avid sun-safety advocate. The beauty of her skin reflects her consistent and proper use of their great products. I attended a Sun Summit event held by Neutrogena recently. Jennifer and a panel of professionals updated and enlightened all in attendance on the impact of Global Climate Change -- specifically, on skin's health and ways to protect it.
The statistics were alarming no doubt. But feel comforted in the fact that Neutrogena is on top of it! They're making products to address the issue of protection and perfection of your precious and irreplaceable skin. I sat with Jennifer to find out her skin care regime and product favorites.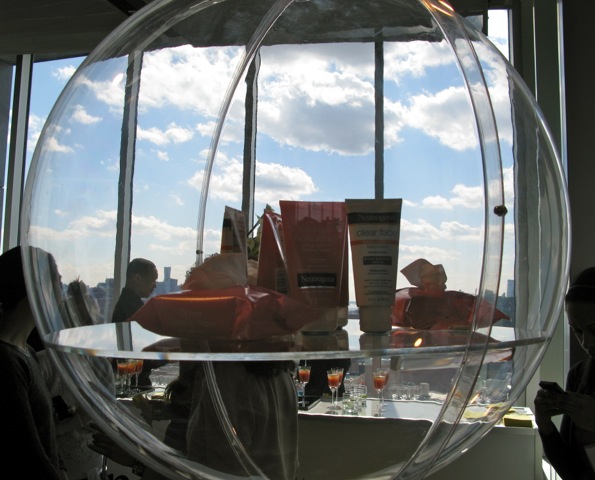 What is your list of skin care essentials? Number one is Neutrogena makeup remover cleansing towelettes. One wipe removes all of my makeup, even waterproof mascara. A quick way to get your face clean at the end of a hectic day when you're just too tired. Next I'd have to say I always have a tube of Neutrogena Norwegian Formula hand cream on me. I take it everywhere. It's also great for your nails, cuticles and even to condition your lips. I often use Neutrogena Healthy Skin liquid makeup, it has SPF 20 for extra protection. When it comes to makeup, I like a really fresh simple look day-to-day. A bit of lip stain, blush, mascara and concealer.
Can you share the skin care regime that helps maintain your beautiful skin? I always try to wash my face at night. My skin is kind of sensitive, but my cleanser still has to be effective at removing excess dirt, oil and makeup. Neutrogena makes an Ultra Gentle Cleanser that I'm loving! Its not drying or irritating. My staple go-to moisturizer is their oil-free moisture with SPF 15. Its dye free, fragrance free and alcohol free. I make my skin feel soft and healthy. For my body I use Neutrogena Body Oil, I've used it since I was a little girl. I can't live without it... or I wouldn't want to!
Is there a product you've added to your routine as your skin changes with time? You know as you get older you have to worry about uneven skin tone. I didn't know this 10 years ago. My secret to help this issue is Neutrogena Rapid Tone Repair. It's got Vitamin C and Retinol SA. It helps to face dark spots and discoloration. But also protecting your skin from the sun helps with this as well.
Do you have any other tips that help your skin, maybe from the inside out as well? I think getting enough sleep helps a great deal. It makes a huge difference in the way your skin and eyes look. I also try to drink plenty of water, it helps keep it plump and hydrated. Plus I am careful to eat a balanced diet. And no one is ever too young to start using an eye cream. Moisturize the neck and decolleté, and always, always put sunscreen on when venturing out doors.
Given the fact that the sun is stronger than ever due to global changes, which sunscreen do you think is best? I think Neutrogena Ultra Sheer Liquid Sunscreen with SPF 70 is great. Its light and non-greasy. So you don't look shiny whether you put it under makeup or if you just wear it on its own. Sunscreen application should become as habitual as brushing your teeth.
Are your kids used to daily sunblock applications too? Oh yes, they know. You have to make sure your kids are protected from the sun. One bad sunburn in childhood could actually double your child's odds of developing skin cancer later in life. It's never to early to start.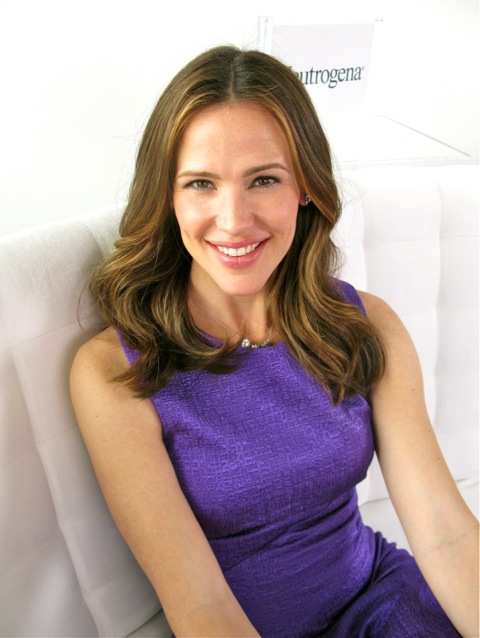 Let's talk about what incredible shape you are in, and after having three children! What is your workout secret? I'd have to say Valerie Waters. I have been working out with her for 13 years! She is wonderful and teaches a smart workout. She has great videos I can bring with me when I travel. She's just the best.
Your lips are such an amazing feature. Do you like to play them up? No, actually I like to keep them as subtle as possible! I feel like they can be too overpowering with bright or dark color. I prefer carmel and nude tones.
I see photos of you in such cute run-around outfits. Are jeans and oxfords wardrobe staples for you? Yes! They are fast and easy to throw on. I like a tapered leg that I usually roll up. My favorites are by Rag and Bone, Elizabeth and James and Citizens of Humanity. Thankfully there are plenty of flat cute shoes to choose from these days and a stylish way to go, because I can't think of a better shoe to run around in.
Lastly, you have a gorgeous smile, would you say a cheerful smile is a beauty must have? Well, I come from West Virginia where everyone waves and smiles when they see each other. It was how I was raised, it's what I do. I think it's such a great way to connect with people.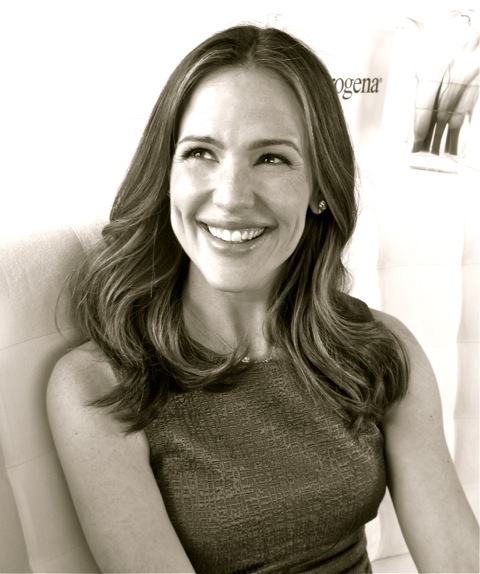 Photos by Tina Turbow