Jennifer Holliday decided to drop out of performing at President-elect Donald Trump's inauguration, saying she did not understand how many Americans were still grappling with his election. 
"I woke up, and there was, like, this whole thing of terrible tweets and things on my Instagram, and I was like, 'Oh, Lord, what did I do?'" she said about the backlash she received during an interview on "The View." "I live a pretty reclusive life. You're not on the radio, and then one morning you wake up, and everybody hates you." 
Holliday ― who has performed for Presidents Ronald Reagan, George H.W. Bush, Bill Clinton and George W. Bush ― said that she initially considered participating in Trump's inauguration because "I'm an artist and I love America." She thought her attendance could be used as a symbol of "healing" and "unity."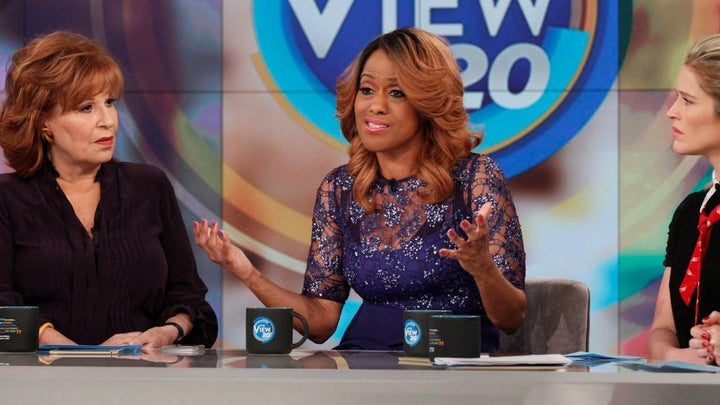 "It didn't dawn on me that this was a bad thing and that we weren't doing America right now," the Broadway star said. Adding: "The lapse of judgment was that I didn't realize that people weren't really over the election. I guess things started back up again. And you start remembering things and the fires start burning ... people have not finished with this. They want to get it all out ... I missed all of that."
I Sincerely apologize for my lapse of judgement, for being uneducated on the issues that affect every American at this crucial time in history and for causing such dismay and heartbreak to my fans. Please know that I HEAR YOU and I feel your pain. The LGBT Community was mostly responsible for birthing my career and I am deeply indebted to you … You have loved me faithfully and unconditionally and for so many years you provided me with work even though my star had long since faded.
Toby Keith and 3 Doors Down are still slated to perform. And Trump says the "biggest celebrities in the world" will be there to see him sworn in. 
"Many of the celebrities that are saying they were not going, they were never invited," he said during a Wednesday interview with "Fox & Friends" from Trump Tower. Then he added, "I don't want the celebrities, I want the people. And we have the biggest celebrities in the world there ... We're going to have a tremendous turnout. From what I'm hearing, the numbers are going to be astronomical."
REAL LIFE. REAL NEWS. REAL VOICES.
Help us tell more of the stories that matter from voices that too often remain unheard.
BEFORE YOU GO
PHOTO GALLERY
Donald Trump Over The Years