While promoting her new movie "The Inevitable Defeat of Mister and Pete," Hudson told Celebuzz that "Everything has its time."
Now in its twelfth season, "American Idol" has seen many judging panel changes and declining ratings. The show that produced chart-toppers and Hollywood successes such as Hudson, Kelly Clarkson and Carrie Underwood, is now facing stiff competition in the reality singing competition from the likes of "The Voice" and "The X Factor."
However, Hudson -- who will soon appear on "Smash" Season 2 -- isn't ignoring what "American Idol" did for her career and for TV as a whole. "'American Idol' changed the face of television," she said. "So, not everyone can say that. And, it's always been a phenomenon. I'm proud to have come from 'American Idol,' so I just say, go out on top."
Hudson told MTV she hasn't tuned in to see how the new judges are doing. "I haven't really watched this season. Although I am in the wings, and I always try to peek in and check it out," she said. "I am curious to see the judges on the show, from Mariah [Carey] to Nicki [Minaj], and I'm not too familiar with anyone else, but I think the public is so used to seeing the faces of Simon [Cowell], Paula [Abdul] and Randy [Jackson]. It's kind of hard to adjust to new characters. So whatever they're doing, it's probably a good thing."
"Kelly [Clarkson] and Justin [Guarini] and Tamyra [Gray] and Nikki McKibbin, they were all the stars of the show," Aiken said. "And when I was on, Ruben [Studdard] and myself and Kimberly Locke were the stars of the show. Now 'Idol' is about the judges. I don't even know if they remember there are contestants anymore."
Hudson makes her "Smash" debut alongside another "American Idol" veteran, Katharine McPhee, on Tuesday, Feb. 5 at 9 p.m. EST on NBC.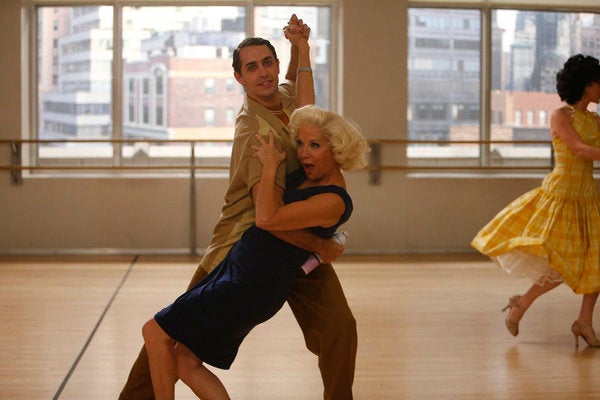 Smash Season 2
Related