While you were sitting at your desk wishing away the work day, Jennifer Hudson was painting the town floral and black velvet.
Hudson was out in New York City Monday to promote her new Netflix movie "Sandy Wexler," but if you ask us, she was really just walking around looking amazing in two different outfits.
There was the sweet long-sleeved floral mini-dress she wore on "Good Morning America":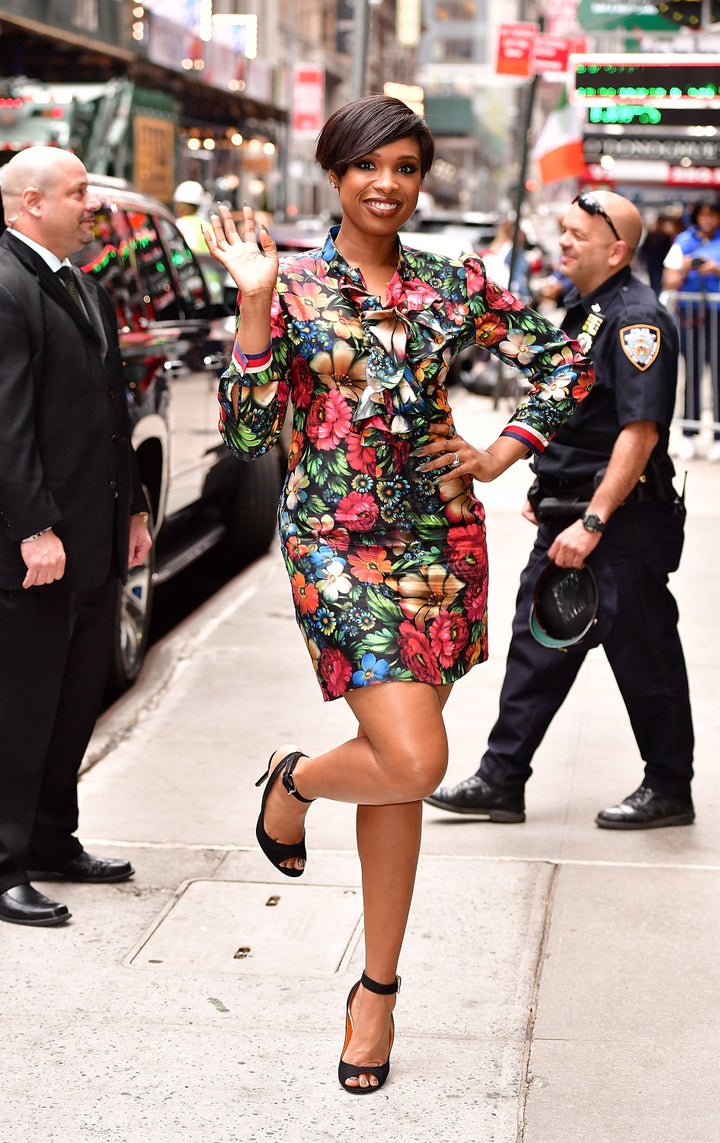 And a teeny-tiny black velvet dress with a matching cape and flashy silver pumps she wore for "The Late Show With Stephen Colbert":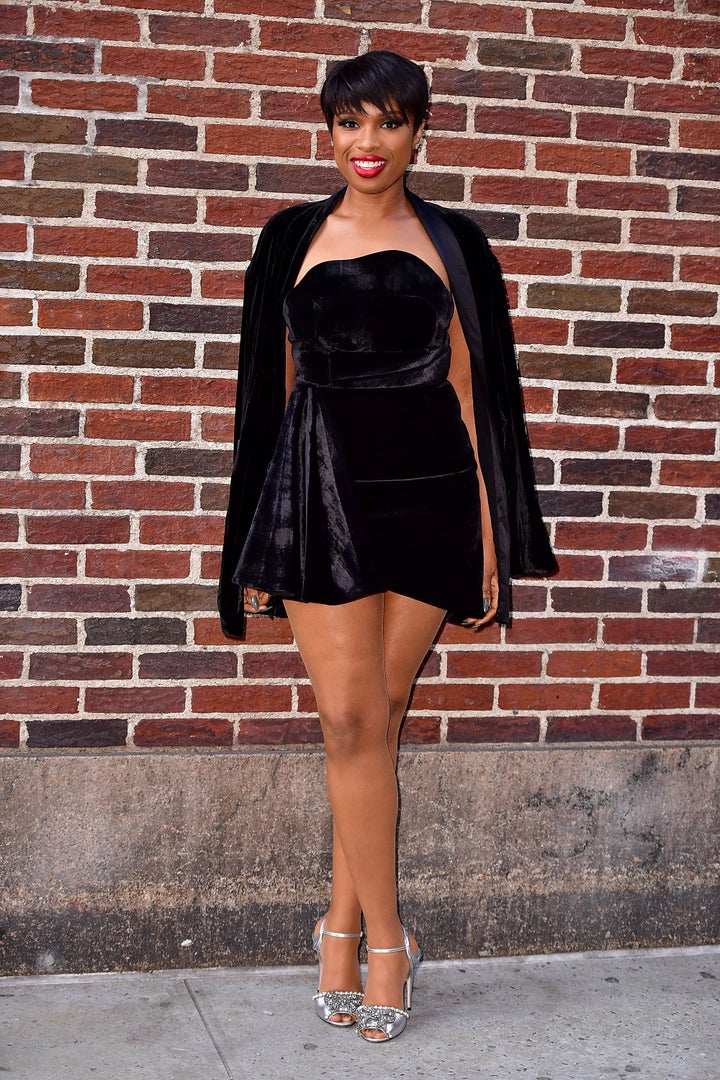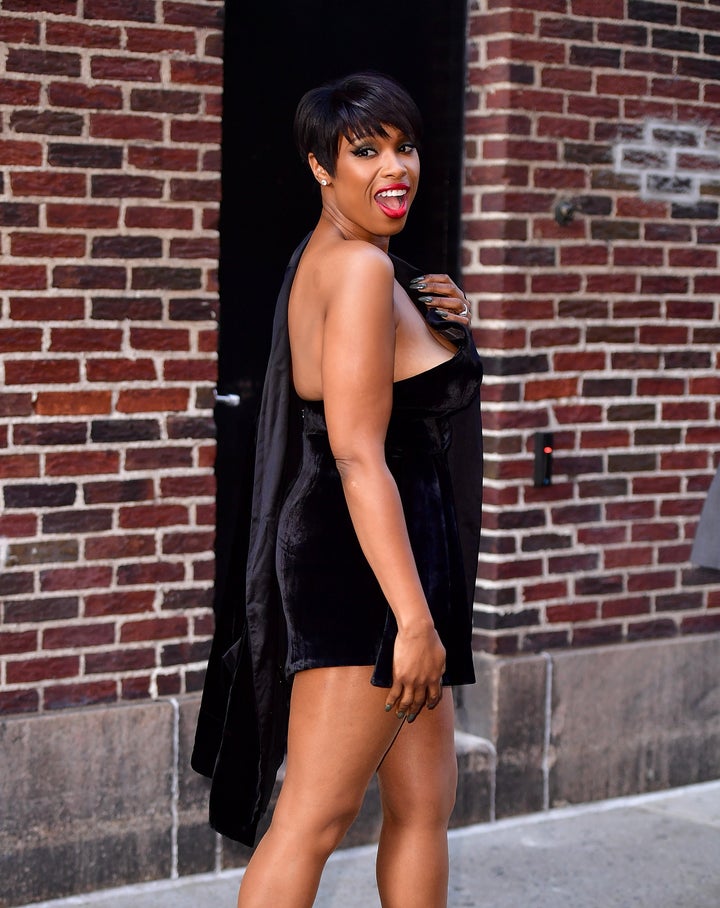 And because Hudson speaks to both our souls and soles, she was also spotted wearing each look with a pair of slip-on loafers between appearances.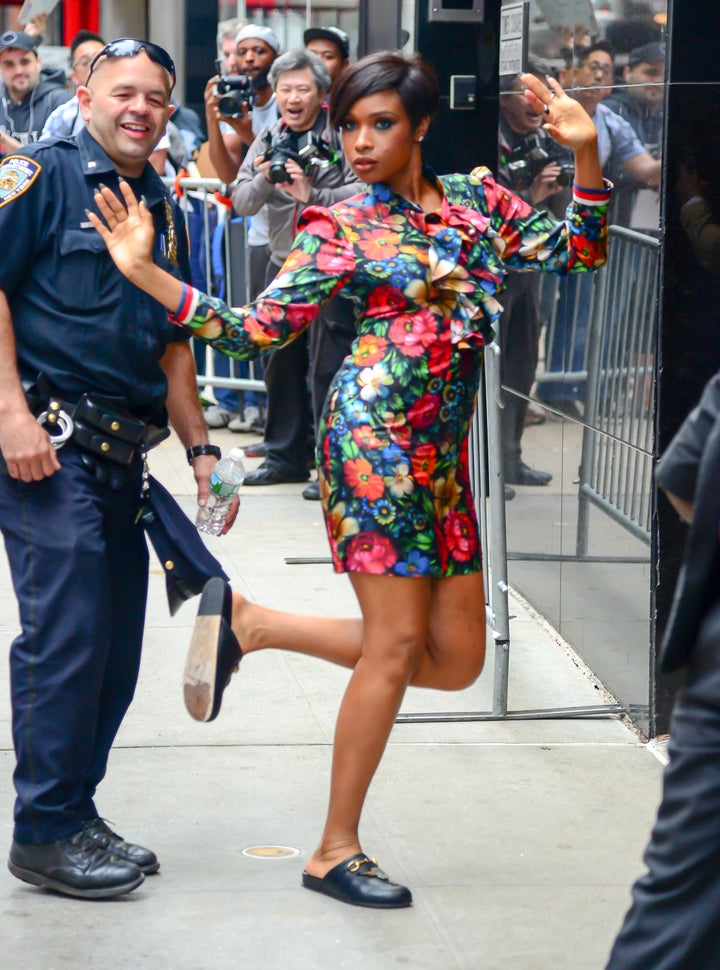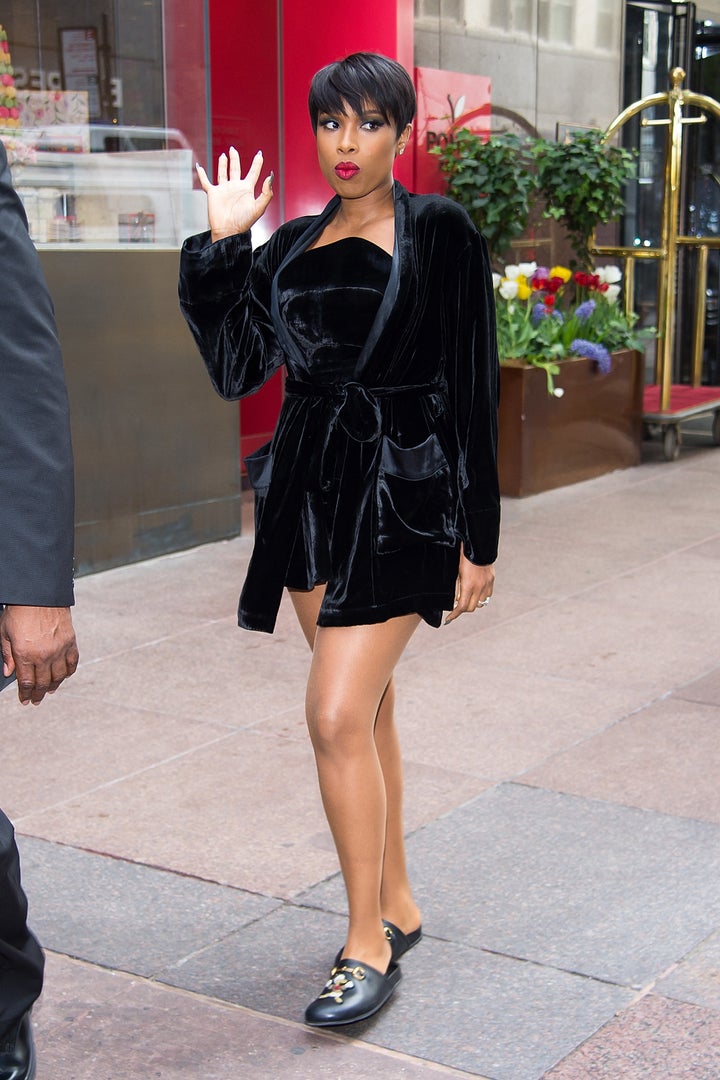 Jennifer Hudson: Our flat shoe-wearing dreamgirl for life.