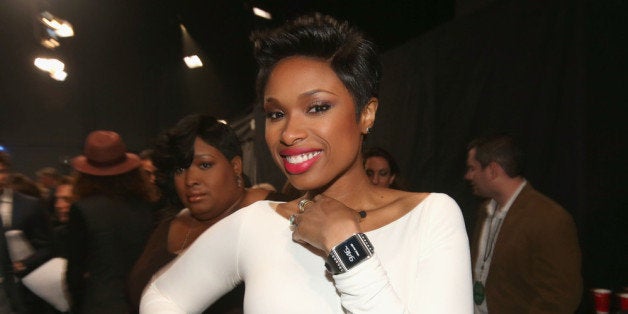 These days, our knowledge of celebrities too often originates with paparazzi images and snarky quotes by anonymous "insiders." After a while, it's easy to forget that stars are real people. That's why HuffPost Celebrity decided to launch the all-new #nofilter, a quick-fire question-and-answer series. Because how well do you know someone until they've shared their guiltiest pleasures?
When she auditioned for "American Idol" in 2004, a fresh-faced Jennifer Hudson admitted to the judges that she had just finished work singing on a Disney cruise ship. "We're going to expect something better than a cruise ship performance, right, today?" Randy Jackson grilled her. "Yeah, definitely that," Hudson said.
Ten years later, with a couple of Grammys and an Oscar under her belt, 32-year-old Hudson has come full circle: she's one of the marquee names set to perform at 49 port stops for the Carnival LIVE Concert Series in the next year, joining the likes of Gavin DeGraw, Jewel and Lady Antebellum as part of the cruise company's effort to spice up their already wildly popular vacation packages. Before a powerful performance at New York's The Cutting Room, where she sang favorites such as "One Night Only" and "And I Am Telling You I'm Not Going," Hudson took some time out of her increasingly busy schedule to take HuffPost Celebrity's #nofilter challenge.
We take it that going back on a boat is a kind of homecoming for you ...
It hits close to home. I guess that's where the connection came from, because I worked on a cruise ship right before I auditioned for "American Idol." So this is full circle in a way for me. The coolest part about it is that it's incredible artists with major careers [who are] going on a ship to perform, that's unheard of. One of the most memorable things for me, from being on a ship, is just watching the entertainment.
How did performing for two months straight on a ship transform you as a singer?
It helped me learn the art of live performing, because no two shows are alike. You have to be prepared for anything. I remember being on the ship and the whole cast went down because it was rocking. But we had to keep going. So it teaches you how to be a live performer. And I got to grow, and actually use that as a test. I was like, I'm going to go on this ship, and if I can make it through this, then that means I'm cut out to go audition for "American Idol." And if I can't get through this, then I should just hang it up. So it was a teacher. And I made it, so now I get to go on.
You have a new album coming out soon. What can we expect from it?
I think it's going to come out in the spring, there's no official date yet. We're literally still in the studio recording, I was just there a day ago. But the single's out, it's called "I Can't Describe (The Way I Feel)," and the video is going to be released on the 23rd of January and it's a different side of me. I'm not going to say I discovered anything, but I'm introducing a new side of me.
Is it your fierce side?
It is. I call her Jones. That's Jones, that's not Jennifer. It's so different, it's really cool, and the music is, too. I love the energy. I got to work with Timbaland, and Pharrell, and R. Kelly.
You surprised fans when you told Chelsea Handler in October that you've been sober your entire life. Do you really not drink?
Let me tell you something. No, I don't! I've never had a drink in my life, but I got a little story for you that just literally happened to me. I was performing at a private event, it was a wedding. One of the groom's kids ran up on the stage and she had a drink. I thought it was my drink that they sent on stage for me. It turns out to be her alcoholic beverage. And I was like, what is this? Turns out I had my first drink, unfortunately.
No way! What was it?
I don't know! It tasted like sugar. At first I was like, is this sparkly water? Because I've never had a drink. It was kinda watered down, which might've saved me.
What's your guiltiest pleasure?
Probably not that guilty. Probably shopping, chocolate. Love, love, love, love chocolate. This past holiday season all I did was eat chocolate chip cookies that I would bake for my son. I don't really do much.
What's one thing you do when you're alone that you wouldn't do in front of someone else?
[Laughs.] Skip!
Is it okay to recline your seat on an airplane?
You know what? I have a problem with that. Yes and no, you should have the right to, but I never want to do it because I'm pushing back on someone else. Eee-ee. And I'm a girl with long legs so, I'm on the fence. Even in [first class], it's [only] a little better. I get excited when I'm on the last row and I'm like, it's okay to recline back here. But any time I think about it I kinda don't want to extend my chair on someone.
What or who is overrated right now?
Girl, I can't. Ooooh … Singing about the same old things in music is so overrated. Sex, drinkin', the club. Okay, especially sex. Like, we [are] grownups, we ain't got over that, like, really? Ain't you too old for that kind of thing? Can you talk about something else? I get annoyed with those things. But I can't answer the last question, ohhh though I want to.
When do you feel most at peace?
I feel most at peace either when my son hugs me and cuddles me. He holds mama. It's so sweet. That. And, also, when I'm listening to just music -- no voice, just music. Like a piano or an instrument, just that is so peaceful to me. Or if I'm playing with my closet at home. Yeah. Try to leave it at that.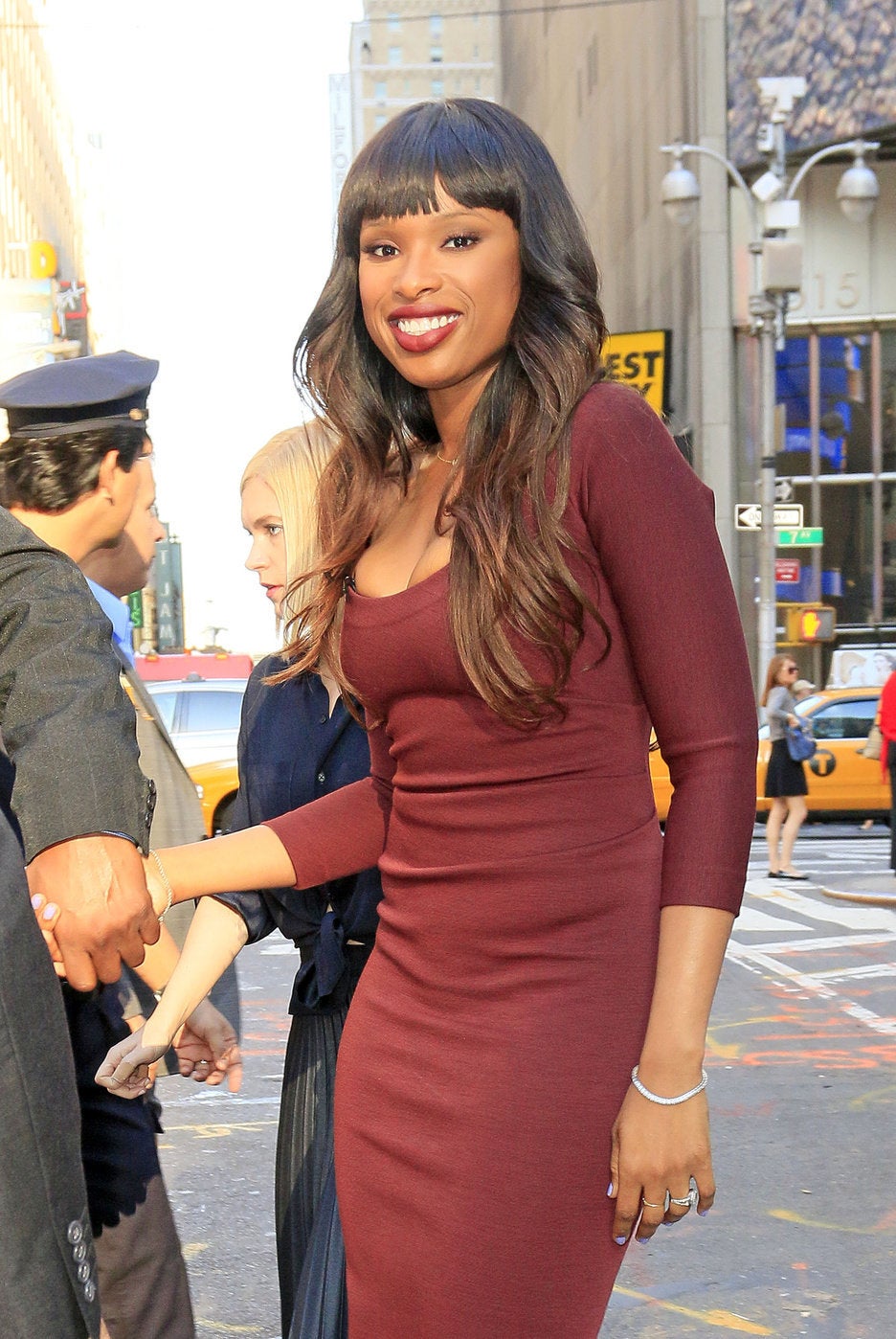 The Fabulous Jennifer Hudson