 Take one look at Jennifer Hudson these days and it's pretty clear that she's fit, fabulous and ready to share her weight loss journey with the world.
In her new book "I Got This: How I Changed My Ways and Lost What Weighed Me Down," the singer and Academy Award-winning actress tells the inspirational story of how she lost a whopping 80 pounds through Weight Watchers and how she manages to keep the weight off today.
Hudson talked with The Huffington Post about her new slim look, her determination to ditch "the diet mentality" and whether or not there are more children in her future.
Do you ever get sick of being told how fabulous you look?
It can get overwhelming at times. At times I'm still trying to catch up mentally. I'll be like, "Why are you saying that? I didn't put on anything special today," and then I'll be like, "Oh right, I forgot I have a new appearance now."
How much weight have you lost?
Eighty pounds. That's it, I'm happy right where I am.
I love that your family got on board with Weight Watchers too.
Over 175 family members and they've lost over 2,000 pounds collectively. I'm so proud of all of them. They've all supported me in everything I've ever done, so I was so blown away when they decided to take this journey seriously and do Weight Watchers.
You initially resisted dieting. Why were you so hesitant?
I just thought it didn't sound realistic to me. I had the diet mentality [of] thinking that to lose weight you have to deprive yourself or you have to work out massively so I had to get that out of my head, get out of that state of mind and trust the plan and that's what I've done to this day.
The key thing is figuring out what your issues are, and it's really never about the food. You have to be real and honest with yourself. I had to stop and look and ask myself, "Why do I want this? What is the real reason?" At times it was comfort food like chocolate. I love chocolate and I realized it relaxes me, so when you acknowledge what the issue is, you can control it better.
Now I have pizza all the time. I have whatever I want, it's just how to have it. Before I started Weight Watchers I hadn't had pizza in over 10 years because I had the diet mentality which clearly did not work.
Do people treat you differently now that you've lost the weight?
Oh, definitely. I always say you never understand unless you've been on a journey like this. People are friendlier; there are more opportunities, more flexibility in so many different ways.
I think it's messed up that people are so image-driven and your appearance affects the way people treat you. It's crazy and it may be something we do subconsciously, but there it is.
It's a little ironic that if you had been thin, you might not have been cast in your Oscar-winning role in "Dreamgirls."
You know what? That is true and that's why it's all about timing. Back then I probably wasn't even in the right mind to do Weight Watchers.
You have a baby boy, David, who is two years old. Do you have plans for any more kids?
Definitely. I want a little girl so bad, but give me at least three more years.
Check out photos of Jennifer Hudson below: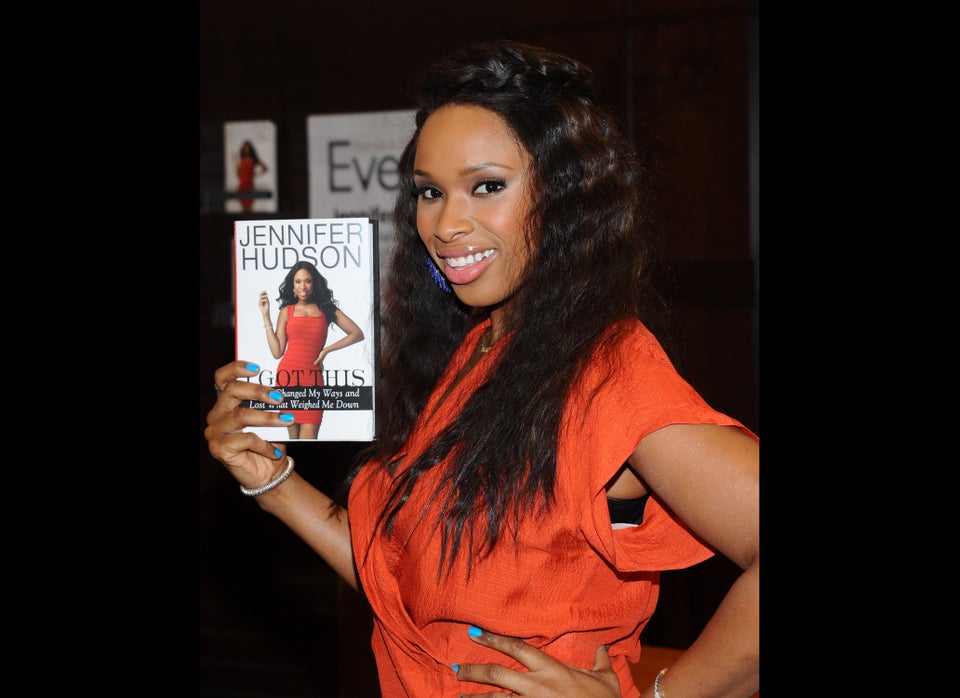 Jennifer Hudson
Related
Popular in the Community