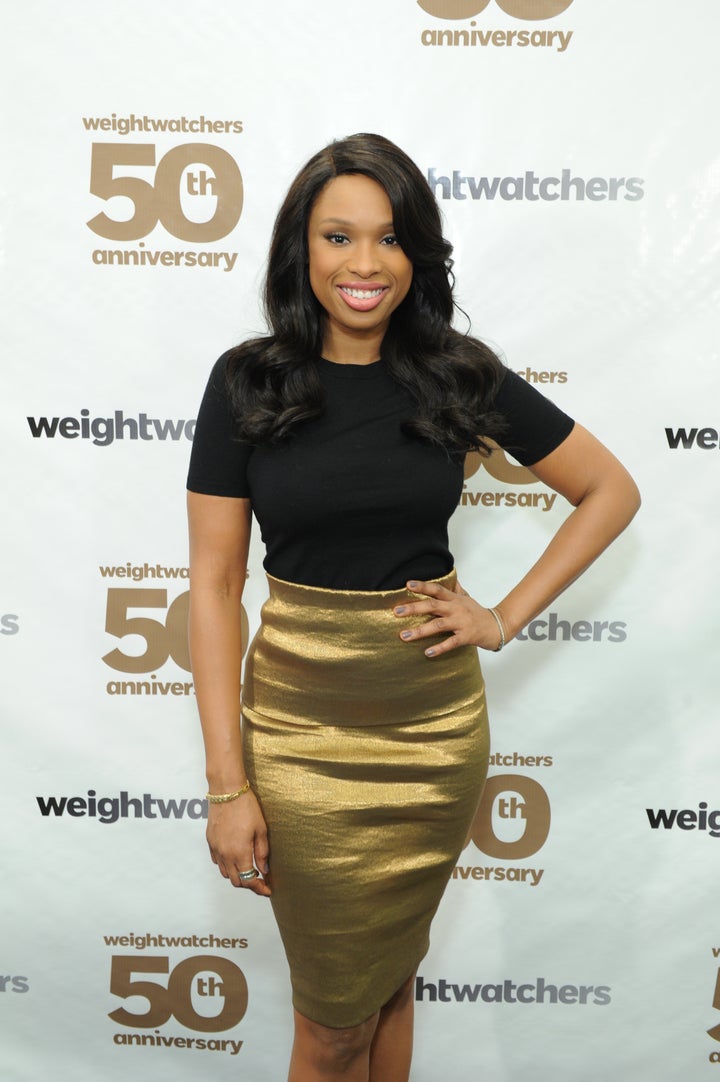 Since being named Weight Watchers' celebrity spokeswoman in 2010, Jennifer Hudson has shed an impressive 80-plus pounds. So it's no surprise that the "American Idol" alum was on hand Monday for a 50th-anniversary celebration in which Weight Watchers dedicated its New York flagship to company founder Jean Nidetch. HuffPost Celebrity caught up with the svelte singer, 31, to find out her cheat meal of choice, the challenges to staying slim and the accoutrement she's finally excited to wear.
What's the hardest part of keeping the weight off?
What gets hard is when I get underweight, or under my goal weight, and then I have to eat, eat, eat. But you don't want to lose control because you stopped checking points to maintain your weight. So it actually gets harder when you have to let your guard down. And that's part of keeping the weight off -- okay, how can I get back to my target weight, and let go, and not fall off the plan? The key is not to fall off the plan, to trust the plan and continue to do it. It's tricky.
What's your biggest indulgence now?
I love chocolate chip cookies. And right now, I'm a huge fan of the Snickers ice cream bars, because it's only five points. And then I can have chocolate, ice cream and nuts, but it's almost not cheating until I go over.
What's the most unexpected way your life has changed since losing 80 pounds?
Becoming a role model. When people say, "I want to get my J. Hud on" or they want to go to the gym, and I'm the role model for what they want to look like. It's like, really? How did that happen, to go from not being that person to being that person? And also, to be magnified, versus before nobody was checking to see every single detail, and now it's like every single detail, which adds a whole lot more pressure than before. So, it's huge placement to step into.
What's the biggest misconception about weight loss?
That people don't think you can actually do it naturally. Nothing annoys me more. I hear so many different types of comments. When it happens and you achieve it, people somehow try to find a way to try to discredit you for it, and it's "Oh, they had surgery." I think other people's experiences of doing things like that have cut people short of believing that it is possible. You can do it -- I'm an example of that. Weight Watchers works, if you work it. You have to work it. And a lot of people are so blocked and blinded by "Oh, I can't do it." It's like, no. It can happen naturally.
What's one thing you couldn't wear before that you wear now?
You know what? Heels. I was just having a conversation about it. Normally, I would take my shoes off on the red carpet because my feet hurt so bad. And it was the weight. But now that's all I'm wearing. It used to be flats, now it's all heels. So, that's a drastic change.
Do you still watch "American Idol"?
I haven't been able to watch. I hear things, but I haven't been able to watch this season.
What do you think of the Nicki Minaj/Mariah Carey feud?
I always thought that was for TV. I'm like, I don't know if it's real. But then I guess it could be, and sometimes the ladies get catty, so that's probably what's happening.
Your fiance, David Otunga, just made his big-screen debut in "The Call." Did you give him any acting pointers?
Yes, actually, a lot of them. He'd call me, "Jenny, Jenny!" and I'd go, "David, calm down. It's okay. This means this, this means that." So we did some background coaching.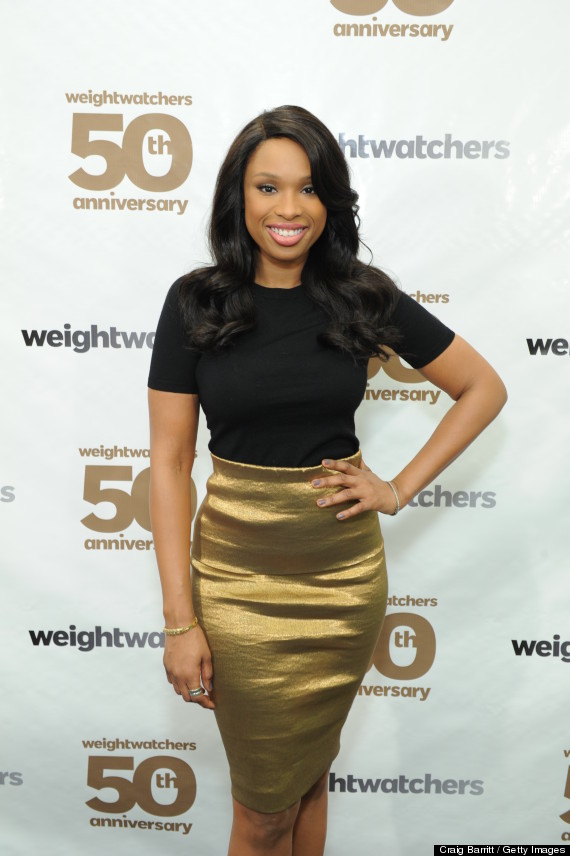 Related
Before You Go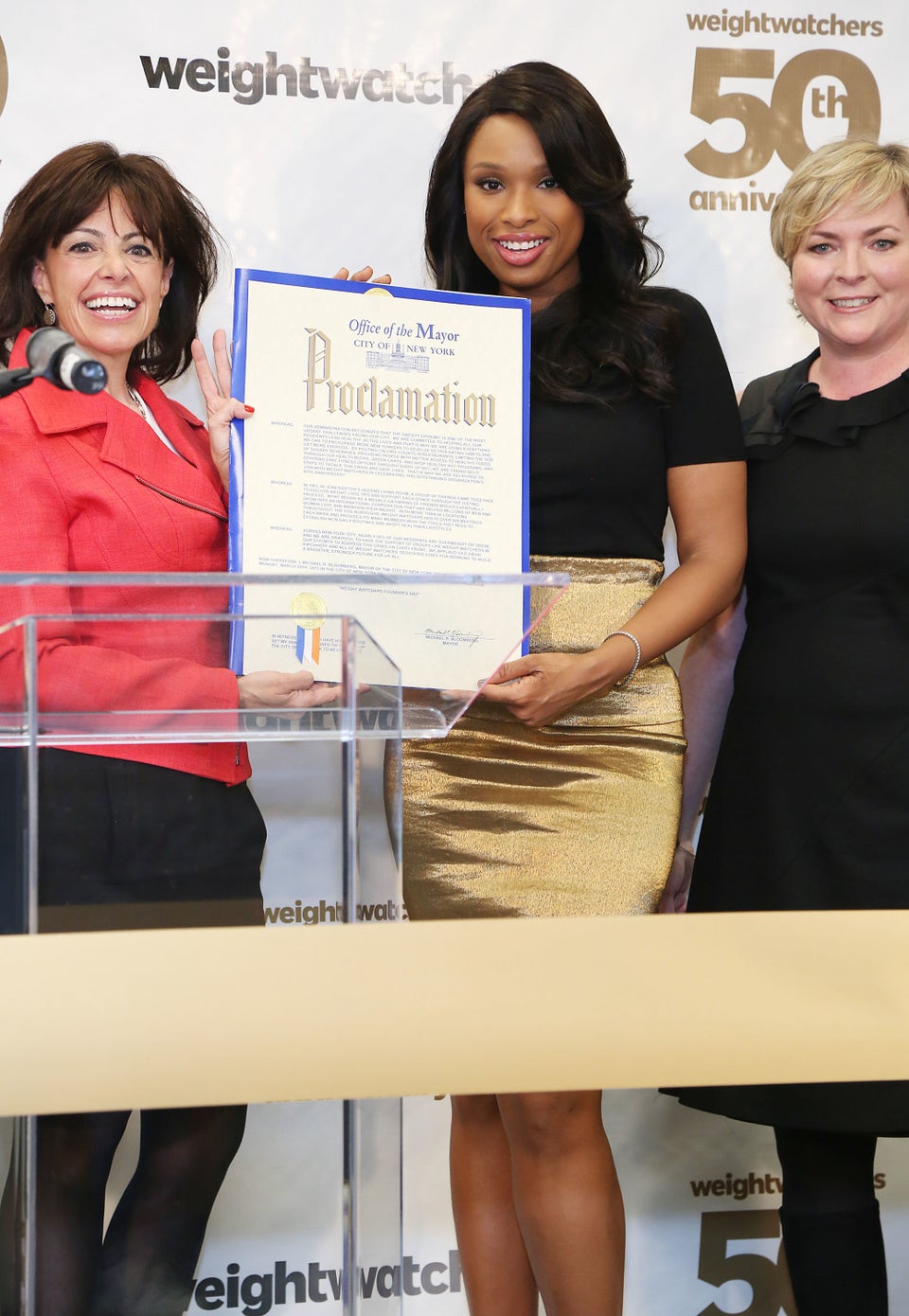 Jennifer Hudson
Popular in the Community