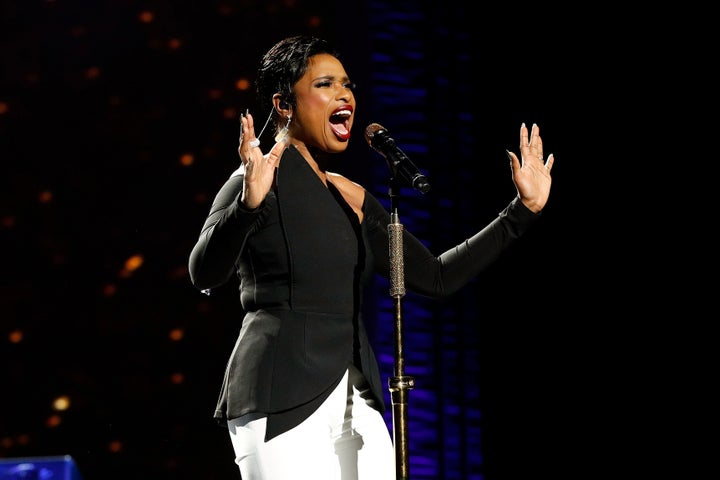 The Tribeca Film Festival knows how to nail a kickoff. By the time the crowd was exiting Radio City Music Hall after the world premiere of the documentary "Clive Davis: The Soundtrack of Our Lives" on Wednesday night, Jennifer Hudson had paid tribute to Leonard Cohen and Whitney Houston, Carly Simon had sung "Itsy Bitsy Spider" and Aretha Franklin had one-upped everyone in an enveloping white gown that sparkled all the way to the rafters.
Tribeca often opens its annual festival with a glittery entertainment-industry showcase. In 2014, the Nas doc "Time Is Illmatic" led into a full performance of "Illmatic" from Nas himself. In 2015, Ludacris took the stage after the "Saturday Night Live" documentary, because why not? Last year's premiere of the Met Gala doc "The Last Monday in May" skipped the musical finale, but Tribeca more than made up for it this year, parading out Barry Manilow, Dionne Warwick and Earth, Wind & Fire, as well as the aforementioned acts, for an hourlong concert. It was all in the name of Davis, the 85-year-old record impresario who bolstered their careers.
Davis' pride and joy was always Whitney Houston, who has her own documentary premiering at Tribeca next week. "The Soundtrack of Our Lives," directed by Chris Perkel, is strongest during sections devoted to Davis and Houston's devoted professional partnership. Houston, whom Davis signed to Arista Records at age 19, died on the night of Davis' famous Grammy party in 2012. He had long pleaded that she get help for her drug problems. "I know that Whitney never intended to leave so early," a mournful Davis said toward the film's end. "We all thought that she had beat it." It's only fitting that Hudson used part of her Radio City set as an ode to Houston. The audience cheered at the documentary's footage of Houston's performances, particularly her famous "Star-Spangled Banner."
And then! Then the screen rose and out came Barry Manilow, ripping through a medley that included "Looks Like We Made It," "Mandy," "Lola" and "Copacabana."
"What a movie! What a life! And I was there!" Manilow said as the concert began, referring to Davis.
After Manilow finished, we were reminded that Hudson is a master of dramatic entrances. She sauntered out, gently cooing while canvassing the stage, as if the stationary microphone were following her wherever she walked. She broke into "Hallelujah," putting a soulful spin on the widely covered ballad. Turns out Jennifer Hudson does a mean Leonard Cohen.
Considering the documentary was so Whitney-focused, and given Hudson has paid homage to the elder diva before, the crowd erupted as Hudson launched into "I'm Every Woman," "How Will I Know" and "I Wanna Dance with Somebody." During the latter, she wanted to dance with Davis, so she wandered into the front rows to find him.
After Hudson said her goodbyes to the crowd, Earth, Wind & Fire, joined by Kenny G, hit the stage. ("From Kenny G to Notorious B.I.G. ― that's distance," one Davis disciple says in the movie.) Next was Dionne Warwick, who sang "I'll Never Love This Way Again" and "That's What Friends Are For." Warwick quoted something Davis told her when she wanted to quit music: "Young lady, you may be done with the industry, but the industry is not done with you."
A frail Carly Simon, clad in a floor-length green smock that would have won her friends in Haight-Ashbury circa 1967, snapped her fingers to "Come Around Again." Reader, maybe you knew that Simon recorded "Itsy Bitsy Spider" in 1987, but I did not. Therefore, imagine my surprise when Simon introduced a chorus of schoolchildren to join her for a lilting rendition of the nursery rhyme.
"Sometimes you don't realize where inspiration comes from," Whoopi Goldberg, who emceed the concert, said after Simon's performance.
In the end, all of these folks were an extended warmup for one of Davis' other signature acts, Queen of Soul Aretha Franklin. Commanding R-E-S-P-E-C-T and then some, Franklin entered wearing a showstopping fur coat, which she quickly dropped, and a billowing white gown that seemed to follow her across the stage.
Now 75, Franklin has said this will be her final year performing live, even though she sounded fantastic belting out "(You Make Me Feel Like) A Natural Woman" and "Freeway of Love." In between the songs, she apologized for any shortness of breath, saying she's been fighting an upper respiratory infection. But to my untrained, "Divas Live '98"-obsessed ears, Franklin sounded as accomplished as ever.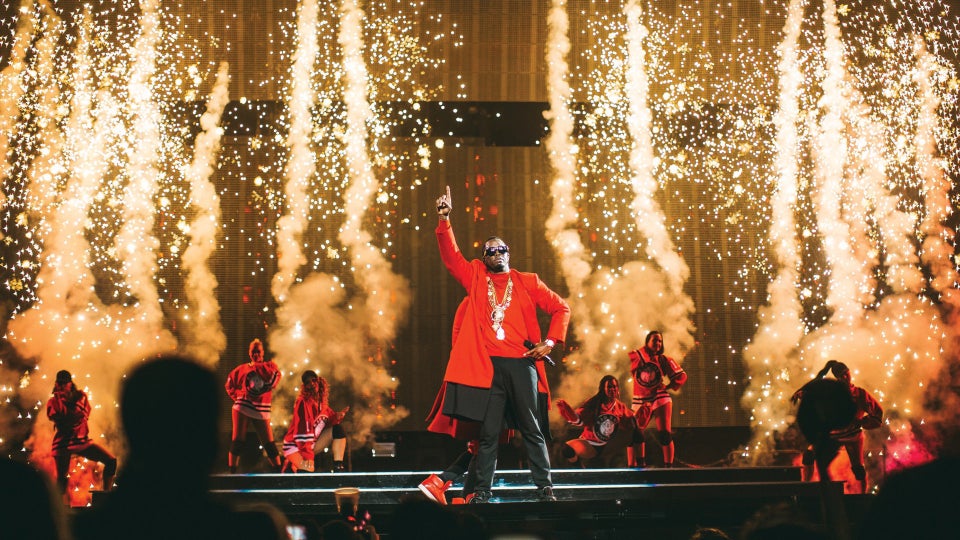 Tribeca Film Festival 2017 Preview
Popular in the Community