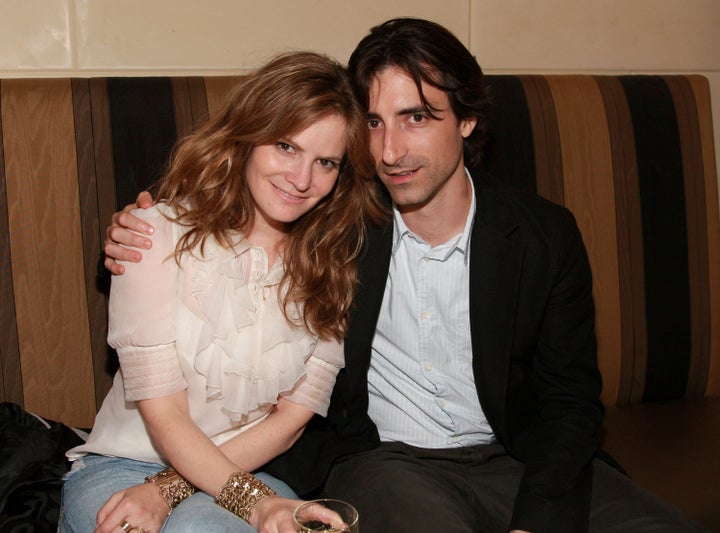 Jennifer Jason Leigh has filed for divorce from Noah Baumbach, her husband of five years, Radaronline.com is reporting.
She cited irreconcilable differences and is seeking custody of their infant son.
Just this year the actress and writer/director collaborated on 'Greenberg.'
"She's so decisive and smart about story and movies that I bring things to her anyway," Noah told The Huffington Post of working with his wife.
In 2007 they made their first movie together, 'Margot at the Wedding,' in which she played Nicole Kidman's estranged sister.
"I show Jennifer every draft," Noah told New York magazine at the time. "I'm working all day writing. It's not as if I'm writing a page and ripping it off and reading it to her - but it's a natural outgrowth of everything else we do."
Jennifer told the magazine about the ease of transitioning into marriage (the couple started dating in 2001).
"The world feels free to ask about it," she said. "I mean, you signed the thing! You bought the house. But in a way, it's not that weird for me, because I do love it; this was always my childhood idea of what a marriage would be."
Noah's 2005 dark comedy 'The Squid and the Whale' chronicled his parents' messy divorce.
Popular in the Community