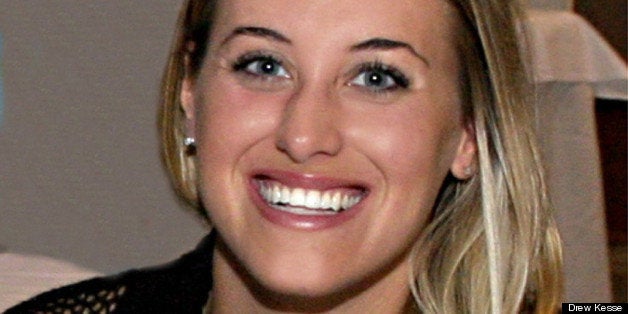 Jennifer Kesse should be celebrating 32 years of life today. She should be with friends and family, and she should be looking forward to many more birthday celebrations.
Should be, could be, would be -- these words all evoke pain and heartache for her family.
Unfortunately, there have been no joyous birthday celebrations for Jennifer since she turned 24, though there have been many vigils and prayer circles.
In 2006, Jennifer vanished in Orlando, Fla., without a trace. For seven long years, her parents have spent every waking minute of every single day waiting and hoping for answers in her disappearance.
However, there will be no celebration today. For the Kesse family, Jennifer has not aged in their eyes since the day that she vanished.
"She will remain 24 forever," Jennifer's father, Drew Kesse, told The Huffington Post.
The daily pain endured by the Kesse family is rooted in the events of Jan. 24, 2006. On that day, the Kesses learned their daughter did not report for work at Central Florida Investments and did not call in sick. Her co-workers said it was completely out of character.
Calls by Jennifer's parents to her cellphone went directly to voicemail.
Drew Kesse contacted Orlando police, and then he and his wife made the two-hour drive from their home in Bradenton to Orlando.
Inside their daughter's apartment, the Kesses found nothing out of order. The shower had been used and a few items of clothing were laid out on the bed, but there were no obvious signs of foul play.
By 4 p.m. that day, family and friends of Jennifer had launched a full-scale hunt. Searches were conducted of the area, and fliers were made and distributed within the immediate area of her condominium, located next to the Mall at Millenia in Orlando.
A promising lead developed on Jan. 26, 2006, when Jennifer's car was found abandoned at a condominium complex roughly one mile from where she lived. Valuables were found inside the vehicle, leading police to believe she was not the victim of a robbery or carjacking. Police bloodhounds tracked a scent from where the car was found to Jennifer's condo, but the trail ended there.
Police received another clue from surveillance footage from the condo complex where Jennifer's car was found.
Prior to her disappearance, Jennifer Kesse had confided in friends that construction workers at her condominium made her feel uneasy. The building was new when she moved in, and only about half of the 447 units were occupied. Work was still being completed on the building, and some of the workers were permitted to stay inside unoccupied units. However, no evidence has ever been found linking any of the workers to her disappearance.
PHOTOS OF JENNIFER KESSE: (Article Continues Below)
PHOTO GALLERY
Jennifer Kesse
For seven years, the search for Jennifer Kesse has continued without a major break. Jennifer Kesse's family members said they have spent their life savings on the search, but won't give up.
But for now, seven long years into their living nightmare, Jennifer's family has only the memories of their beautiful daughter.
"Joyce and myself welcomed Jennifer into our world with our unconditional love," Drew Kesse told HuffPost. "Jennifer has given us so many things to remember her by and try and live up to. She is our firstborn and our love for her will never wane — it will only increase as we go on in this life without her present in ours."
The Kesse family is asking people to celebrate their daughter's birthday today by donating blood in her name.
"We, her family, are active blood donors, and it does save lives," Kesse said.
At the time of her disappearance, Jennifer Kesse was 5 feet 8 inches tall and 135 pounds. She had shoulder-length sandy blonde hair and green eyes. Anyone with information or who would like to donate to search efforts may do so at Findjenniferkesse.com. Tipsters may also call the crime line anonymously at 800-423-8477.
"After the events of the past two years, as we have seen five long-term missing loved ones return home," Drew Kesse said, "it gives this family renewed hope that ... Jennifer [will be] found. She is loved and missed beyond what words can tell or convey. Please keep her in your thoughts and prays."
Calling all HuffPost superfans!
Sign up for membership to become a founding member and help shape HuffPost's next chapter
BEFORE YOU GO
PHOTO GALLERY
Missing People