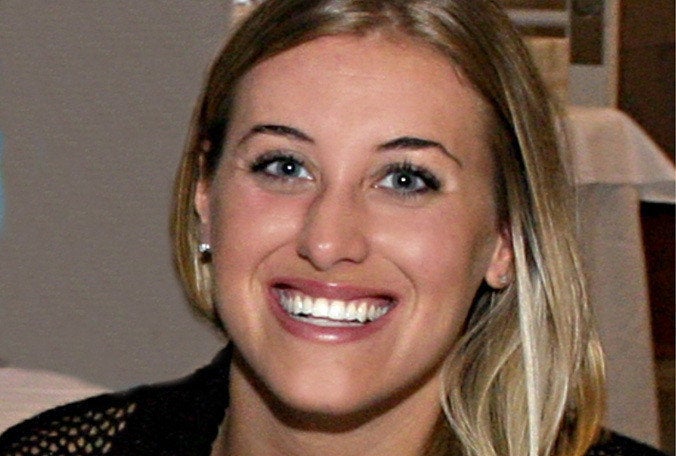 Seven years ago on Thursday, the lives of Drew Kesse and his family were forever changed by the sudden and unexplained disappearance of his daughter, Jennifer Kesse, who was 24 when she vanished in Orlando, Fla.
For seven painful years, there has been no joyous celebration of Jennifer Kesse's birthday. No merriment at holiday get-togethers and no commemoration of her past or future accomplishments.
"It is the cruelest and most hurtful torture anyone could possibly do to another person. If we could get to hell, it would be an upgrade from where we are at right now," a heartbroken Drew Kesse told The Huffington Post.
There is, unfortunately, no benchmark for the amount of pain that families of the missing must endure. There is no crystal ball to consult that will provide comfort in the knowledge that it will eventually end. For the Kesses, the pain of not knowing may end tomorrow -- or it could go on indefinitely. That, according to her father, is the worst part of all.
"Our lives will never be the same," Kesse said. "This has taken a permanent toll on us physically and psychologically. There is not a part of our life that is not affected by it. I don't even know how to describe it. It's beyond heartbreak. I can actually feel pain, physical pain, in my heart. The stress, the anxiety, the pain on every level -- I don't wish it on anyone."
PHOTOS OF JENNIFER KESSE: (Article Continues Below)
PHOTO GALLERY
Jennifer Kesse
The daily pain for the Kesses is rooted in the events of Jan. 24, 2006. On that day, the Kesses received a phone call from a co-worker of their daughter, who said Jennifer Kesse did not report for work at Central Florida Investments that morning and did not call in sick. Her co-workers said it was completely out of character.
"I called her phone at approximately 10:15 a.m. that day and it went directly to voicemail," Kesse recalled. "She had had a cellphone since she was 14 or 15 and it never went directly to voicemail, so at that point I felt something was wrong."
Kesse contacted Orlando police and the managers of his daughter's apartment complex. The apartment management reported back that her car was not in her parking space, and she was not inside her apartment. Concerned, the Kesses made the two-hour drive from their home in Bradenton to Orlando.
"When we got to her condo, we used a spare key we had and opened the door," Kesse said. "Nothing was really out of order inside. The shower had been used and the bathroom was a little sloppy with clothes and hair stuff. She had a few items of clothes on the bed, like she was deciding what outfit to wear that morning, but everything seemed fine inside the condo."
By 4 p.m. that day, family and friends of Jennifer Kesse had launched a full-scale hunt. Searches were conducted of the area and fliers were made and distributed within the immediate area of her condominium, located next to the Mall at Millennia in Orlando.
A promising lead developed on Jan. 26, 2006, when Kesse's car was found abandoned at a condominium complex roughly one mile from where she lived. Valuables were found inside the vehicle, leading police to believe Kesse was not the victim of a robbery or carjacking. Police bloodhounds tracked a scent from where the car was found to Kesse's condo, but the trail ended there.
Police received another clue from surveillance footage from the condo complex where Kesse's car was found.
WATCH THE SURVEILLANCE FOOTAGE (Article Continues Below)
On the video, an unknown person can be seen parking the car and waiting approximately 30 seconds before exiting the vehicle and walking away without looking back. Despite intense media coverage of the video, the gender and identity of the driver remain a mystery.
"We cannot find that person," Drew Kesse told HuffPost. "We don't have any answers and we are no closer than we were that day. We have had over 1,400 leads. None of them leading to a point where any law enforcement agency can tell us to this day right, left, up or down. She vanished from her door and they just don't know."
Prior to her disappearance, Jennifer Kesse had confided in friends that construction workers at her condominium made her feel uneasy. The building was new when she moved in, and only about half of the 447 units were occupied. Work was still being completed on the building and some of the workers were permitted to stay inside unoccupied units. No evidence has ever been found linking any of the workers to her disappearance.
"It is absolutely possible that a construction worker abducted her and Jennifer is in one of those buildings -- buried in the ground and has not been found yet," Kesse said. "They were building condos behind hers at the time and they were pouring concrete the day after she was taken."
He added, "Anything could have happened to Jennifer and on our end that is the horror of it. When you have nothing to go on, everything is possible."
For seven years, the search for Jennifer Kesse has continued without a major break.
"We don't care what happened, why it happened, who did it or why," Drew Kesse said. "We simply want Jennifer -- the good or the bad. Is the possibility Jennifer is still alive good? No, it's not. Is there hope for a miracle? Absolutely. We've seen it -- Jaycee Dugard has come back. Elizabeth Smart has come back. People do come back, but they are very [few and far] between."
Jennifer Kesse's family members said they have spent their life savings on the search, but won't give up.
"I've lost my life, but that doesn't matter. It's just a side effect of a heinous crime," Drew Kesse said. "What does matter is it's time for someone to speak up. There is still a $5,000 reward. Take it. It's there. Go to a lawyer, be protected, but please -- it's been seven years. We just need a break for Jennifer, not for us, but for Jennifer. She needs to come home."
At the time of her disappearance, Jennifer Kesse was 5 feet 8 and 135 pounds. She had shoulder-length sandy blonde hair and green eyes. Anyone with information or who would like to donate to search efforts may do so at Findjenniferkesse.com. Tipsters may also call the crime line anonymously at 800-423-8477.
REAL LIFE. REAL NEWS. REAL VOICES.
Help us tell more of the stories that matter from voices that too often remain unheard.
BEFORE YOU GO
PHOTO GALLERY
Missing People