Jennifer Lawrence is like a gift that keeps on giving. The actress has kept us on our toes by giving awesomely candid interviews (like this one) and never shying away from exposing a mildly embarrassing tidbit from her past (like this one).
Now, she's chosen the latter method of surprise to make us crack a smile yet again: She just admitted that she had a short-lived modeling career at Abercrombie & Fitch.
"I did stuff for Abercrombie & Fitch, but you'd never know because none of my pictures ever got released," the 22-year-old told Conan O'Brien last night.
So why didn't the retailer dig J.Law's photos? Turns out, she kind of missed the point of modeling. The "Silver Linings Playbook" star tells Conan that things went south when she was told to simulate a game of football during the shoot. Jen got a little too into the game and started to scare her fellow models. "I realized that they were model footballing and I was really playing football," she said.
Well, at least she realized that she had killer acting potential...
See Jennifer Lawrence's style evolution!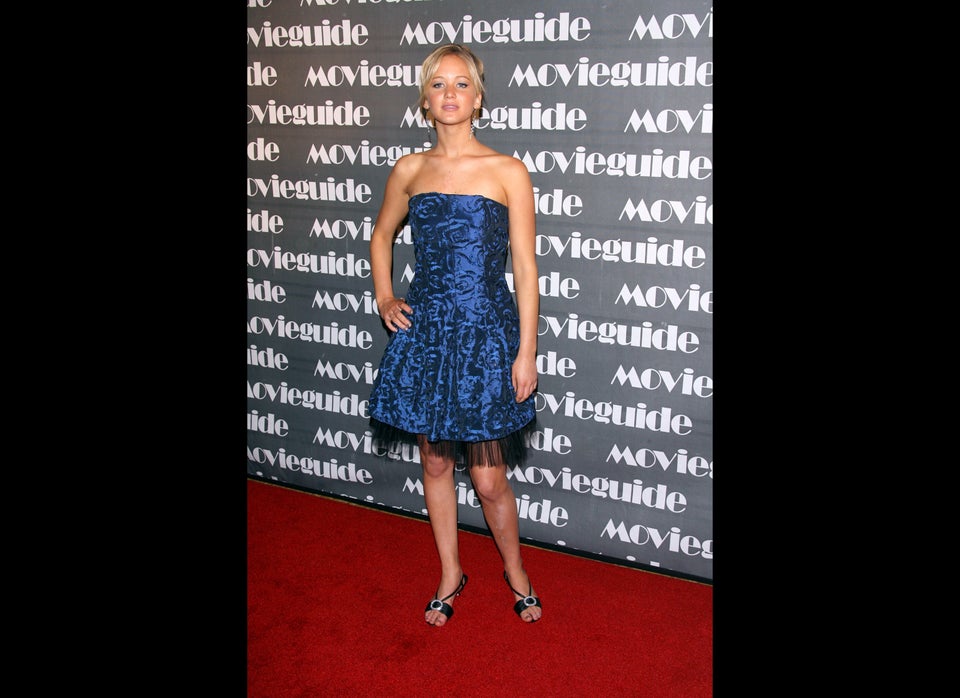 Jennifer Lawrence's Style Evolution