Jennifer Lawrence may be everyone's hilarious, exuberant spirit animal, but it turns out the Oscar-winning actress wasn't always vivacious and outgoing. In fact, she tells French magazine Madame Figaro, she suffered from social anxiety growing up.
When asked by the magazine what her childhood was like, the 23-year-old candidly said (translated from French):
My nickname was "Nitro" as nitroglycerin. I was hyperactive, curious about everything. When my mother told me about my childhood, she always told me there was like a light in me, a spark that inspired me constantly. When I entered the school, the light went out. We never knew what it was, a kind of social anxiety. But I had friends. I especially think I do not feel smart because I was not good enough student ... I think some people are stupid, but eventually get out and I was one of those. (Laughter.)

I went to see a shrink, nothing worked. One day, I begged my parents to take me to a casting, we went to New York and that's where I started acting. Just on stage, my mother saw the change that was taking place in me. She saw my anxieties disappear. She found her daughter, the one who had this light and joy before school. I finally found a way, open the door to a universe that I understood, that was good for me and made me happy, because I felt capable, whereas before I felt worthless. This is why mom fought for me to be an actress.
Lawrence, who's seen everywhere these days promoting the latest installment of "The Hunger Games," has actually spoken about her condition before. In an interview with Vogue magazine last summer, the bubbly blonde admitted: "I was a weirdo. I've always just had this weird anxiety. I hated recess. I didn't like field trips. Parties really stressed me out. And I had a very different sense of humor."
Related
Before You Go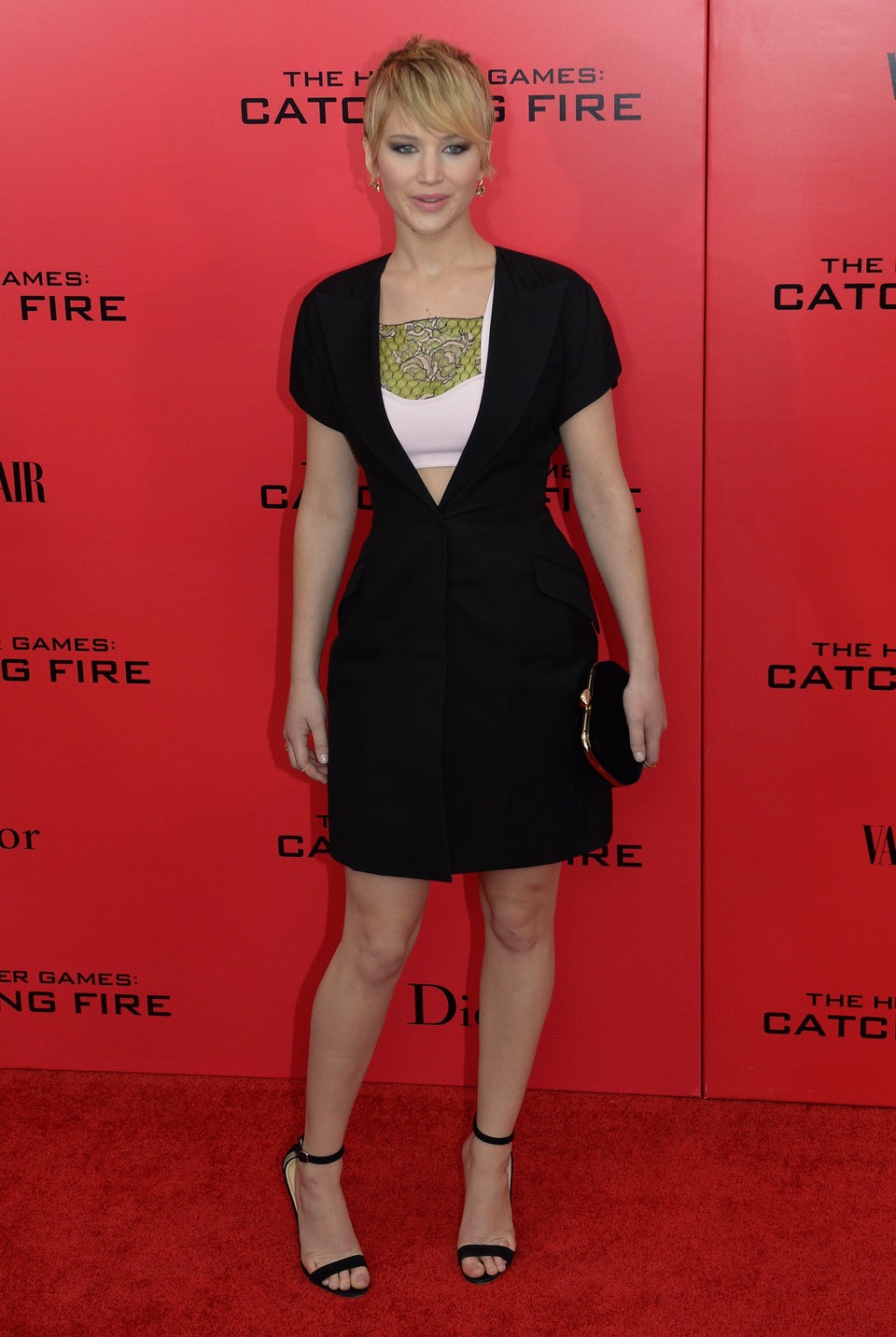 Jennifer Lawrence
Popular in the Community