Laura Simpson is her name, and, apparently, being JLaw's best friend is her game. The model, who met Lawrence seven years ago at an event during which they bonded over Chandler Bing and pizza, recently released a humorous MySpace blog about her experience at the 86th annual Academy Awards, admitting that there's nothing glamorous about award shows if you're not famous.
1. Let's start it off with JLaw's fall. Simpson recounts the trip in her blog post, explaining that no one ever thought about the girl "America's Sweetheart" fell on.
We finally arrive at the red carpet and as we exit the car, my date eats shit and uses my freshly done Lauren Conrad up do to break her fall. The crowd goes wild. There are flashbulbs and people circling yet no one asks if I need any help because unless you are famous at the Oscars, you are completely invisible.
2. Simpson bumped into Jessica Biel and Margot Robbie in the bathroom line. We finally make it to the end of the carpet and I decide to use the restroom before I sit. Jessica Biel holds the door open for me and compliments my dress—no human being should be allowed to have her face and body. I get inside and Margot Robbie from Wolf of Wall Street shows me her Kardashian-sized diamond ring in line for the toilet and says "I feel like a guy with a gun should be following me—I could be halfway to Mexico with this by now."
3. Channing Tatum rescued her purse, Jennifer Garner rescued her dress and Kerry Washington rescued her from eating a Slim Jim, all in the Oscars greenroom.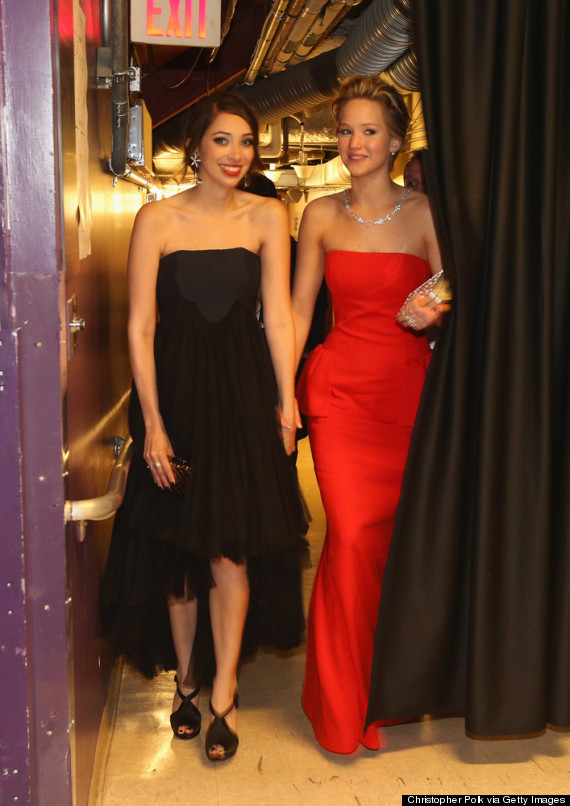 My date comes out after her category and we decide to watch the rest of the show in the greenroom where there is pizza. This is where the presenters and winners are hanging out and it's pretty jarring. Some guy picks up my purse that had fallen off my seat and I say "Thank you… Channing Tatum" and my dress gets caught on Jennifer Garner and we awkwardly laugh and someone tries to separate us. The lovely pregnant Kerry Washington asks me if she could have the Slim Jim in my purse.
4. She sniffed Brad Pitt's natural aroma backstage after the show. After the show we go backstage where I meet Brad and Angelina. Brad Pitt smells amazing, like nothing I've ever smelled. Eventually we ask what cologne he's wearing and he tells us, "I don't wear cologne, it's just my musk I guess." I have to choose not to believe him because it would just be unfair to mankind. Angelina is gorgeous and elegant and they are like The Sun and The Moon.
5. She partied with Bill Murray at the Vanity Fair Oscars after-party.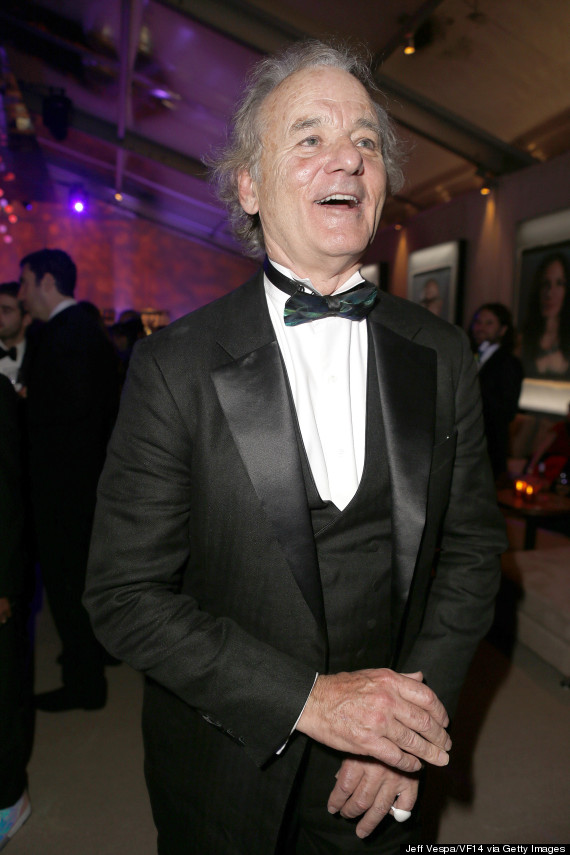 The show ends and we're ready to party. Everyone goes to Vanity Fair where, much like the Oscars, photographers yell at you and no one gives a shit that you are a human being unless you're famous. We can't enjoy ourselves because everyone, whether they know my date or not, has some weird story they just NEED to tell her as they stand in front of me pushing me out of the circle. I get tired of this and decide to follow Bill Murray around the party. At one point he looks in my direction and winks at me while dancing to "If You Want My Body and You Think I'm Sexy" by Rod Stewart—a moment, I now realize, my whole life had been leading up to.
6. At Madonna's post-Oscars bash at Guy Oseary's house, Rachel Zoe complimented Simpson on her Dior look.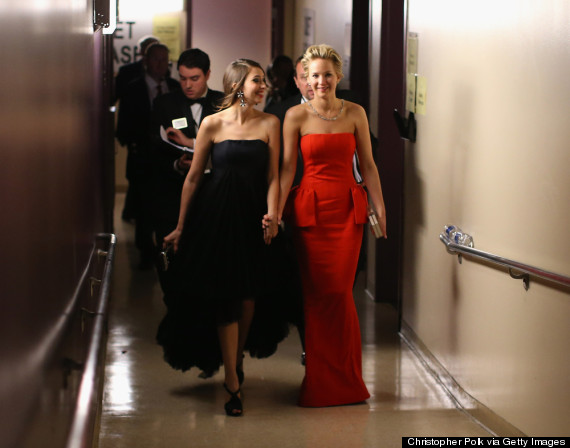 We head to Guy OSeary's party where there is no press and people can actually have a good time. We dance and drink, finally able to relax and enjoy ourselves. With the exception of a few weirdos, it was all and all a great party. Before I leave, Rachel Zoe grabs my arm and tells me I look "mage" (if you don't know her lingo, that's short for major and the highest compliment you can receive). At that point I realize my night is not going to get any better so we decide to end the night before we all get sloppy and sweat off our makeup.
All in all, sounds like a pretty good night.
REAL LIFE. REAL NEWS. REAL VOICES.
Help us tell more of the stories that matter from voices that too often remain unheard.
BEFORE YOU GO
PHOTO GALLERY
Jennifer Lawrence